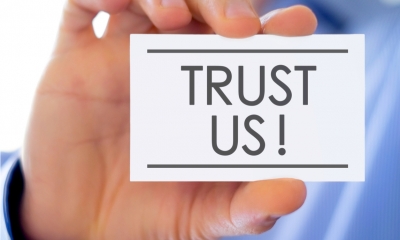 As GDPR looms and data privacy scandals hit the headlines, many consumers no longer trust brands with their data.
A survey of 1,000 Brits by Databoxer has found that 83% do not trust social media companies with their data. And 67% say they don't trust the brands that supply the products they buy. However, the findings show that young people, aged 16-25, trust brands and social media companies more than older generations do.
When it comes to how people hear from brands, the results show that unsolicited phone calls are the biggest no-no - 66% said they resented being called without permission, rising to 72% among the over-55s.
Email is less controversial, it seems - only 26% of those polled said they hated being emailed without permission. That said, the findings show that 90% said they're frustrated by any form of unsolicited marketing.
Respondents were also asked what would persuade them to give up their personal information:
Just 7% said they'd happily share their data to hear about related products and services;
15% would share data to make sure the info they get from brands is more relevant to them;
17% would share their data in exchange for an improved, personalised experience;
65% said they'd give up their personal info in exchange for freebies and discounts; for those aged 16-24, this rises to 91%.
GDPR regulations that come into force on 25 May require businesses to get permission from customers to contact them. However, 49% of people are still yet to receive an opt-in request from anyone at all.
Databoxer said that "brands are either ill-prepared for GDPR or waiting until the last moment to make their case for consent". In fact, its findings show that 63% of those surveyed said that consumers had agreed to opt-in to marketing communications when they asked them.
Law Donut has a useful guide to help small businesses prepare for GDPR.