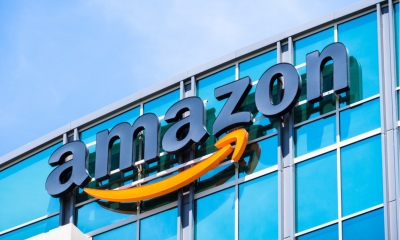 The coronavirus pandemic has caused a significant shift in the way businesses sell to each other, leaving traditional salespeople out in the cold.
A new study by Wunderman Thompson Commerce - the B2B Future Shopper report - reveals that nearly half (46%) of all business-to-business (B2B) purchases are now made online.
The survey of over 200 B2B professionals in the UK has found that many businesses have moved away from traditional sales representatives in favour of ecommerce. While almost half of respondents (44%) said their business bought directly from salespeople prior to the coronavirus outbreak, this number has now dropped to just 16%.
B2B online purchases have increased by 24% since last year. With COVID-19 driving more consumers online, the number of online B2B purchases has risen from 41% before lockdown to 46% during lockdown. And changes in consumer behaviour have already forced some businesses to switch suppliers to facilitate their new ways of working, with 18% of buyers changing supplier for all purchases as a result of the pandemic.
The ability to buy products online is important for many B2B purchasers, with 43% claiming they had changed suppliers because they were not able to offer online ordering and 42% changing due to the supplier's inability to offer delivery during lockdown.
But in spite of growing demand, the findings show that 43% of businesses still find buying online more complicated than buying offline. The top reason why businesses switched supplier was because their existing supplier was out of stock (44%), highlighting ongoing issues facing the supply chain as a result of the outbreak.
"We've seen COVID-19 dramatically shake up consumer retail, so it is unsurprising to see a similar pattern in the B2B landscape," said Neil Stewart, ceo at Wunderman Thompson Commerce.
"However, with supply chains heavily impacted by the pandemic, businesses are struggling to match this demand and need to have the infrastructure in place to cope with surging online sales … The number one priority for B2B retailers over the coming months will be to ensure they can provide the same services online as they do via physical channels."
The report predicts that Amazon is "poised to tap into the growing demand for ecommerce in B2B". At present, 29% of respondents said the vendor's own supplier portal gave them the best product availability during lockdown; while 18% of all B2B buyers start their journey on Amazon Business.
But 59% of firms that don't currently purchase through Amazon Business say they intend to in the next 12 months. In all, 68% of small businesses said they want to be able to buy their business supplies through an online marketplace, rather than via an individual company's website.
Written by Rachel Miller