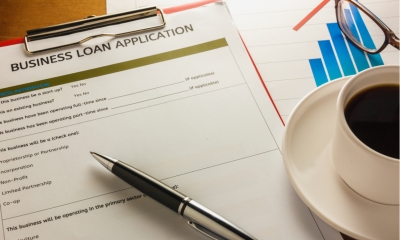 Aimed at small businesses, the scheme will offer interest-free loans of up to £5 million for 12 months.
The Coronavirus Business Interruption Loan Scheme has opened for applications for businesses across the UK who are experiencing lost or deferred revenues, leading to disruptions to their cashflow.
Delivered by the British Business Bank, through more than 40 accredited lenders and partners, the scheme supports a wide range of business finance products, including term loans, overdrafts, invoice finance and asset finance facilities. Accredited partners are listed on the British Business Bank website.
Chancellor of the exchequer Rishi Sunak originally said an initial £1.2bn of government-backed lending would be available through the scheme; now the government has said that it will be "demand-led" and "resourced accordingly".
The maximum value of a facility provided under the scheme will be £5m, available on repayment terms of up to six years. For overdrafts and invoice finance facilities, terms will be up to three years. There will be no guarantee fee for SMEs to access the scheme; interest and fees will paid by the government for 12 months. However, the borrower always remains 100% liable for the debt.
Smaller businesses from all sectors can apply for the full amount of the facility. In the first instance, businesses should aproach their own provider via their website. To be eligible for a facility under the scheme, an SME must:
Be UK-based with a turnover of no more than £45m per year;
Have a borrowing proposal which, were it not for the current pandemic, would be considered viable by the lender, and for which the lender believes the provision of finance will enable the business to trade out of any short-to-medium term difficulty.
If the lender can offer finance on normal commercial terms without the need to make use of the scheme, they will do so.
Chancellor Rishi Sunak said: "We are working round the clock to do whatever it takes to protect our people and businesses. That means that we are not only taking unprecedented action but doing so at unprecedented speed, because we know that businesses and their employees need help now."
Written by Rachel Miller.