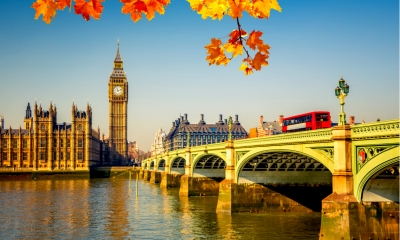 The Autumn Budget has brought some good news for small businesses and freelancers, as well as relief that new off-payroll tax rules won't come in until 2020.
The big theme of this Budget was the end of austerity and chancellor of the exchequer Philip Hammond took the opportunity to loosen the purse strings on key areas of public sector spending.
The Autumn Budget also turned out to be fairly positive for the UK's 5.7 million small businesses and sole traders and the chancellor made it clear that he has listened to small business groups on a number of critical issues.
He announced £1.5 billion in support for UK high streets. Small retail businesses (90% of independent shops, pubs, restaurants and cafes) will see their business rates bills cut by a third for two years from April 2019, saving them £900 million. In addition, local high streets will get £675 million to improve transport links, re-develop empty shops as homes and offices and to restore old properties.
Business rate reform was aimed at levelling the playing field between small independent retailers and giant online retailers and, to this end, Hammond also introduced a 2% digital services tax on UK revenues of big technology companies, which will apply from April 2020.
The feared reduction in the VAT threshold did not come to pass. Hammond announced that the VAT threshold will remain at £85,000 until 2022. However, he said the government would consider introducing a "smoothing mechanism after that date.
Worries about the introduction of IR35 tax rules, affecting how the self-employed are taxed in the private sector, were eased - if only temporarily - by the news that these changes won't come in until April 2020 and even then, they will only affect contractors working for medium and large businesses.
However, these new off-payroll rules continue to represent a massive potential shake-up of self-employment tax arrangements. Business groups representing independent contractors are hoping that on-going lobbying on this issue between now and 2020 will change government plans further.
Hammond also announced a number of other measures designed to support entrepreneurs and small businesses including:
The annual investment allowance is to be increased from £200,000 to £1m for two years;
From October 2018, businesses will be able to deduct 2% of the cost of any new non-residential structures and buildings from their profits before they pay tax;
Two start-up schemes are to be extended - The New Enterprise Allowance and Start-up Loans;
The contribution that small companies make to the apprenticeship levy has been reduced from 10% to 5%;
Small businesses will continue to get the employment allowance, saving them up to £3,000 a year. However, from 2020/2021, it will only be available to employers with a national insurance bill in the previous tax year of £100,000 or less;
The qualifying period for entrepreneur's relief has been extended from 12 months to two years but the capital gains tax rate of 10% remains unchanged for those selling or giving away all or part of their business.
If anything, this Budget's "rabbit from the hat" was the news that personal tax threshold rises are to be brought forward to April 2019. The personal allowance threshold for basic taxpayers (who pay tax at 20%) will go up from £11,850 to £12,500 in April 2019. The higher rate income tax threshold, when people start paying tax at 40%, will increase to £50,000 from £46,350. After that, these rates will rise in line with inflation.
There was no word of Making Tax Digital, however, which launches in April 2019 and looks set to transform the way small businesses manage their tax arrangements. And, of course, Hammond promised another "big Budget" in March should Brexit negotiations fail to deliver a deal.