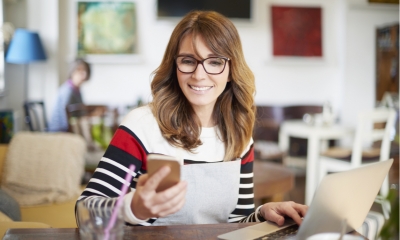 Countingup, the small business banking and accounting app, has launched a tax estimate tool for calculating income tax, national insurance and corporation tax.
The Countingup app is aimed at freelancers and micro-businesses. There are 4.3 million businesses in the UK that are just one person, nearly 90% of all businesses.
For self-employed sole traders, the new tax tool provides a real-time estimate of how much income tax and national insurance is owed under self-assessment. For limited companies, the tool provides a real-time estimate of how much corporation tax is owed.
HMRC has revealed that a record-breaking 11.1 million taxpayers submitted their self-assessment tax returns in time for last week's 31 January deadline. More than 10.4 million people filed online.
With about 11.7 million customers required to file a 2018/19 tax return, there are still hundreds of thousands that have missed the deadline. HMRC has said that it will treat those with genuine excuses leniently, as it focuses penalties on those who persistently fail to complete their tax returns and deliberate tax evaders. However, the excuse must be genuine and HMRC may ask for evidence.
"January is a painful time of year for small businesses and accountants," said Countingup ceo Tim Fouracre. "Not only is there pressure to get last minute tax returns submitted but there's the cashflow hit to pay the tax. For small businesses with the shoebox of receipts and spreadsheets, the pressure is only going to get worse when Making Tax Digital will require four quarterly tax returns every year."
Countingup's tax estimate tool is built into its business current account. Other key features of the app include invoicing, automated bookkeeping, expense capture and profit and loss reporting.
Fouracre added: "Our tax tool means no more tax surprises for small businesses. Inside their Countingup business current account, our customers have insight into how much their tax bill is likely to be at any point in the year. It's a UK first from a business current account provider. The high street banks see tax season as an opportunity to sell expensive loans to small business owners who have had a nasty surprise when they find out their tax bill. We want to prevent that from happening."
Written by Rachel Miller.