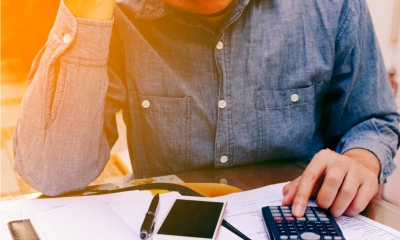 What is funeral debt?
The cost of dying is at its highest, with those most vulnerable being hit the hardest. Funeral costs in the UK rise yearly, and funeral debt is becoming a major problem. When the price of a funeral is beyond what a family can pay, people turn to loans from those close to them or take on debt. In 2017, this debt came to £1,680 on average. Compounded by stagnating wages and inadequate help for funeral fees offered by the government, the reality of funeral poverty can't be ignored.
What can lead to funeral debt?
Funeral debt can affect those who have nothing in place to prevent hardship if someone dies unexpectedly, without a will or without any savings. For some, life insurance can seem like unnecessary spending compared to more urgent needs. Mostly, people don't like to start planning early.
Why is funeral debt rising?
It's been widely reported that funeral costs are consistently rising. While the cost of a funeral varies according to where you live and the options chosen, it's hard to rationalise the fact that, over the last 10 years, funeral costs have risen over 70%.
The cost of a funeral can usually be broken down into three separate fees: funeral directors fees, third party costs, as well as any additional services such as flowers. It's the small changes in these areas that could be said to drive up funeral costs. For instance, private crematoriums are usually profit-driven; in 2017, Royal London found that these charge higher fees (and increase their fees by more) compared to local authority services.
Price transparency and variation
While struggling with grief, many people are unclear on what is a fair price to pay for a funeral. The shame of asking whether prices need to be so high has fostered a culture of silence and acceptance amongst those most vulnerable.
Research undertaken by the Fair Funerals campaign found that 96% of funeral directors didn't have prices on their websites, which clashes with what the public generally wants to see.
There's also an inconsistency in funeral pricing found throughout the UK, with similar services offered at varying prices. When it comes to the overall cost of a funeral, there's something of a postcode lottery; the cost of a funeral ranges from £3,036 to £6,516 across the UK.
Financial support at the moment
The government's Funeral Expenses Payment - previously known as the Social Fund Payment - was first set up 30 years ago, with the aim of covering the overall cost of a funeral. Now, however, it's estimated that the Payment only covers around 37% of the bill, contributing on average only £1,225 to the overall funeral cost.
There's strong opinion that the Funeral Expenses Payment as it stands is inadequate. There are seven million Britons in poverty who live in working households, and one in four UK families have less than £95 in savings. This is the demographic who make up around half of the applications for the Payment, though it's possible these people are then ineligible, due to its exclusivity.
Solutions
Funeral debt can feel like a big problem, but there are simple solutions to help tackle it:
Talk about death and dying earlier; plan ahead by discussing preferences and options with those closest to you.
Create more variety and choice in the industry, as well as greater clarity on pricing.
There should be a larger discussion around Scottish Parliament's plan for a new Funeral Expense Assistance benefit, which has addressed the key issues with the existing benefit.
For more information on the impact of funeral debt and how to take control of end of life planning, go to the DEATH.io website.