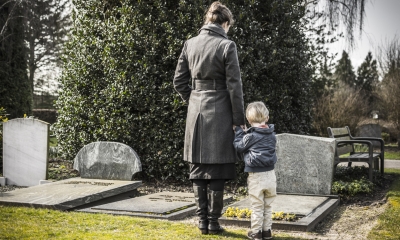 Experiencing a family bereavement can be a sad and difficult time. You may need to register a death and make funeral arrangements. You could also face financial strain if you were financially dependent on the deceased.
Fortunately, registering a death following a family bereavement is generally straightforward. You may also be able to get bereavement allowance and other bereavement benefits to help with funeral and other costs.
How to register a family bereavement
You may not need to know how to register a death. For example, if your relative dies in a hospital or care home the staff will normally take care of this.
If you do need to register a family bereavement yourself, the first step is generally to contact the family doctor to get a medical certificate showing the cause of death.
You must normally register a death at the local register office within five days. Once you have provided the medical certificate and other details, the registrar can normally issue a certificate allowing you to have the body buried or cremated and a form for sorting out any state benefits the deceased was receiving.
You can also purchase copies of the death certificate which will make it easier for the executors to sort out the finances.
Funeral arrangements
If you suffer a family bereavement, you may want to make the funeral arrangements yourself, discuss them with other relatives or leave it to the executors.
It may be that the deceased discussed their wishes with you, left instructions (for example, with the will) or had already put some arrangements in place (eg with a pre-paid funeral plan). This can make it easier to manage the funeral following your family bereavement.
It's worth bearing in mind that responsibility for paying for the funeral initially falls to whoever arranges it. Like other financial matters, you should discuss this with the executors.
Family bereavement allowance and benefits
If you were financially dependent on the deceased, you may face financial problems following a family bereavement. Unless you had a joint account, you might face a delay of weeks or months before you can access the deceased's finances or receive any inheritance.
Bereavement allowance and other bereavement benefits may be available to help. If the family bereavement involved your spouse or civil partner, you may be entitled to a one-off payment of £2,000 (but not if you were living together informally). Other family bereavement benefits may also be available if you are on a low income or in financial difficulties.
Longer term, you may receive an inheritance under the terms of the will or be able to claim a share of the assets.
Reviewed by Ruth Heap, partner, Hillyer McKeown solicitors