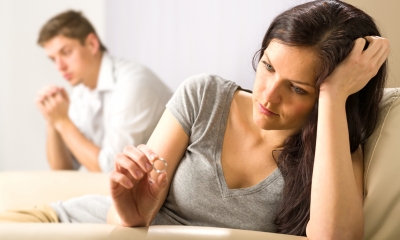 Whether you are married, living together or separated, relationship problems are inevitably difficult to deal with. Disputes over finances or children only add to your worries.
Support and advice can help you make the best of a bad situation. The more you can co-operate with each other, the better - the right approach can help you reach a reasonable agreement with as little upset as possible.
Getting a divorce
In many cases, bringing a marriage to an end (or dissolving a civil partnership) is a relatively straightforward process.
You need to demonstrate that the relationship has irretrievably broken down. You do this by explaining your grounds for divorce: for example, your spouse's unreasonable behaviour.
As long as you both agree to the divorce, the divorce process involves filing the appropriate forms with the court (along with court fees).
Finances and children
Reaching agreement on finances and children can be more difficult. Problems can arise not only in divorce but when unmarried couples separate - and often afterwards as well, when former partners fail to stick to their agreements or circumstances change.
Divorce or separation is likely to mean that you are both worse off as you face the increased costs of running two separate households. You will need to be ready to compromise so that you can reach a fair financial settlement.
If children are involved, you must try to work out a solution that is in their best interests. Whatever has happened to the relationship between the two of you, you are both likely to continue to be involved in your children's lives in the future.
Help and advice
You need to understand the legal position and whether you should use a family law lawyer. But you will also want emotional support - from your family and friends, and perhaps from a professional relationship counsellor.
The more you can do to get the right help and advice, the easier it will be to get through.
Reviewed by Dominic Wisdom of Brethertons Solicitors