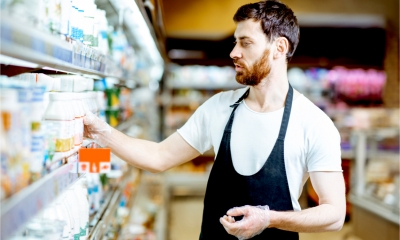 The COVID-19 outbreak has brought keyworkers - many of whom work on national minimum wage rates - to the forefront of public consciousness. A diverse range of workers from shopworkers and delivery drivers to food production operatives and care workers have been asked to step up to help the country during the biggest national crisis in a lifetime.
Traditionally paid minimum wages and often working on zero hours contracts, this army of workers have been asked to put their health and that of their families on the line to keep key services in operation.
Despite a lack of personal protective equipment these workers have been bravely turning up for work, often working more hours than usual to cover for colleagues who may be self-isolating due to coronavirus.
Last week millions of people gathered on their doorsteps or hung out of windows and balconies to applaud the efforts of NHS staff during these difficult times. Following this there were calls for a similar collective recognition of other keyworkers such as shop workers and delivery drivers.
Even if this does not manifest, there will be a small acknowledgment for millions of these workers as national minimum wage rates increase today. The government announced inflation busting increases at the end of 2019. More than three times the rate of inflation, the rate of national living wage will increase by 6.2% to £8.72 an hour. Similar increases apply to the various rates of minimum wage. The new rates are:
£8.72 for employees aged over 25
£8.20 for those aged between 21 and 25
£6.45 for those aged 18 to 20
£4.55 for those aged 16 and 17 (except apprentices)
£4.15 for apprentices aged under 19, or over 19 but in the first year of an apprenticeship
These increases equate to £20 per week extra for a full-time member of staff.
This comes in addition to increases in other statutory pay rates including statutory sick pay and pay for new parents:
statutory sick pay increases to £95.85 per week
statutory maternity pay increases to £151.20 per week, for the first six weeks followed by £151.20 per week or 90% of average earnings if lower for up to 33 more weeks
statutory paternity pay increases to £151.20 per week or 90% of average pay, if lower
statutory adoption pay increases to £151.20 a week or 90% of average pay if lower for up to 39 weeks
Copyright 2020. Blog made possible by the Donut Blog Team