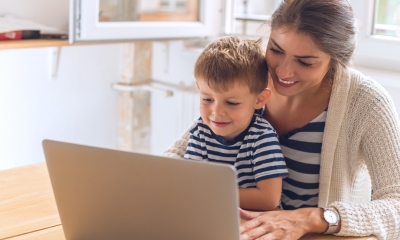 The world is gradually coming to terms with some of the havoc that COVID-19 is causing. UK businesses and organisations are now looking at ways of improving the services they are offering. Many are also trying to utilise tech to keep the work flowing and teams connected.
It looks like tech companies are now stepping up to the challenge too. They are coming up with tangible solutions which are helping to provide an answer to the problems that the world is facing right now.
Platforms
ClickMeeting have come out to say that we are living in uncharted times. Many companies are transitioning the way they work to try and keep their teams safe whilst being mindful that there is work that cannot be stopped.
Platforms such as ClickMeeting work by helping SMEs and small organisations to host meetings online. They are also given the chance to develop a response plan and to teach in a virtual classroom. ClickMeeting have announced that they will be offering these services for free for 90 days. This move is designed to help those who are struggling with the fallout of the coronavirus situation.
This wouldn't be the first time that someone has stepped up to help the tech and health industry. Businessmen such as Tej Kohli have invested millions in an attempt to help others.
Classes are being moved online
So far, schools in the UK have not been completely closed by the Government. Some local schools have made the decision to close as they do not have enough staff to open and others are staying open so that the children of keyworkers and those most vulnerable children can still attend school.
In many cases, the closure of educational settings and even childcare won't be necessary- according to Matt Hancock. He has stated that now could be the time to move classes online and to also encourage people to work as remotely as possible. The goal here is to try and complete this academic quarter with as little disruption as possible. Many classes are already being held online.
The University of Washington has reported that one of their team members has contracted the coronavirus and that classrooms have been shut down as a result. Universities and schools in the UAE really do have an advantage in this respect because they have been working to try and focus on digital and educational technology for quite some time.
Healthcare and Tech
Healthcare enterprises all across the world are now turning to things such as telemedicine. They are trying to do everything they can to facilitate remote diagnosis and monitoring of patients too. The aim is to stop patients from becoming infected or infecting others. Some believe that telemedicine is going to be an incredibly valuable tool in this situation, and it has been very good at treating things like the flu in the past.
Copyright 2020. Article made possible by site supporter James Spencer, Fintech Reporting