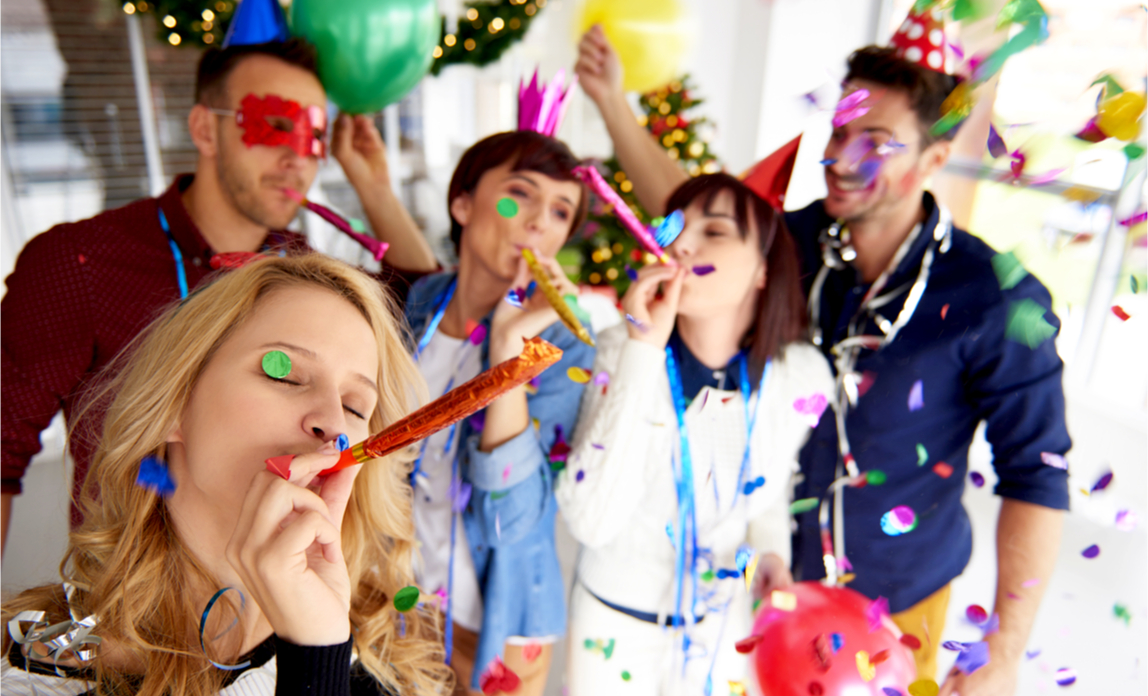 For most UK employers, throwing a Christmas party is a chance to say a massive thanks for the hard work that your staff have put in over the year, and to celebrate the successes and achievements of the business.
Here we share some advice to ensure that everyone enjoys the Christmas party this year, and that you go back to the office with your reputation - and working relationships - intact.
DO provide non-alcoholic entertainment
It is important to remember that many people avoid drinking alcohol, for a variety of reasons, and that plenty would prefer a soft drink. It is up to you to provide an alternative, whether this means swapping Prosecco for grape juice or providing an alcohol-free beer.
Paul Hunter, Marketing Manager at Liberty Marketing, says: "I don't like to plan Christmas parties strictly around alcohol. I would never consider booking one of the clubs in town for this reason. If people want to go out afterwards, then that is fair enough, but by doing this, everyone can get involved if they want.
"Last year, one of the Liberty girls was eight months pregnant, so I think she appreciated the sitting-down three-course meal sort of environment."
DON'T put up mistletoe
Romance and rejection are shaky ground in the office to begin with, so don't encourage them by putting up mistletoe. Policies on harassment still apply at an office party, and mistletoe can create uncomfortable situations.
Bear in mind that the most common time of year for divorce is just after Christmas - and one of the contributing factors is indiscretions at the office Christmas party. So, it's probably a good idea to leave the mistletoe at home.
DO remind employees to drink and act responsibly
If things get publicly out of hand at the Christmas do, your employees' behaviour could reflect very badly on you and your business. It is important to remind employees that they will be representing the company on a night out, and that it is still a work event.
DON'T force attendance
You shouldn't ever pressure your employees to attend a work Christmas party. They may not get on with everyone in the office, may have other commitments at home, or simply may not enjoy social situations.
However, equally, the offer should be open to everyone (including part-timers and remote workers). Nobody should feel excluded if they do want to celebrate with their colleagues.
DO encourage people to mingle
Christmas parties are the chance to get to know people that you don't speak to on a day-to-day basis. It gives your employees the chance to socialise and perhaps make new friendships, whether it's just a quick friendly chat when passing someone in the work corridor, or someone they might want to see outside of work.
Helen Hose, HR Manager from Pure Commercial Finance, agrees: "It can be tempting to stick with the workmates that you've known for a while whilst on office outings. However, the Christmas party is a great opportunity to get to know everyone, and to make new employees feel a part of the team."
Copyright 2019. Article was made possible by site supporter Emma Hull, Digital PR Executive at Liberty Marketing