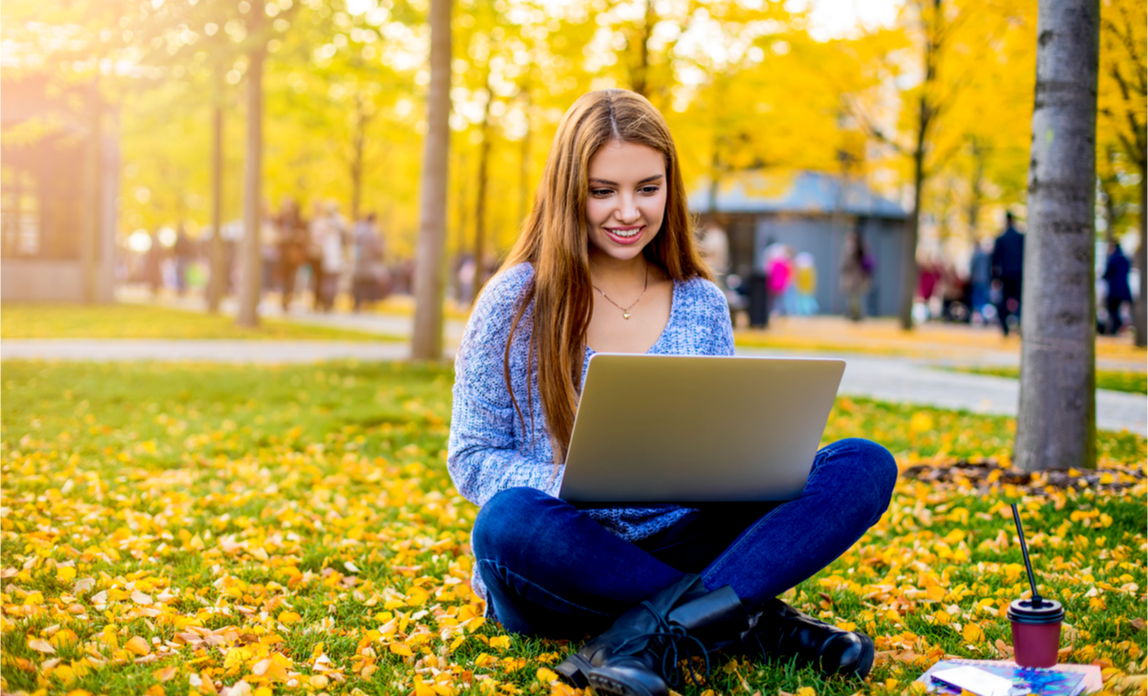 This month's round-up includes some useful information for exporters on the recently published 2020 INCOTERMs, helpful new guidance on online T&Cs and a warning to employers with employees who are in the UK illegally.
New ruling on holiday pay for permanent part-time employee
Employers with permanent workers who work for part of the time should review how they calculate their paid holiday entitlement, to ensure the UK working time rules are properly applied, following an important ruling.
A visiting music teacher worked at a school on a permanent zero-hours contract. She was a full member of staff but only worked for part of the time - she usually only worked in term-time, and then irregularly, for 10 to 15 hours each week. The court estimated she worked between 32 to 35 weeks per year. She was paid monthly in arrears at an hourly rate, for the hours worked the previous month. The court coined a new term - 'part-year worker' – to describe her.
As a permanent member of staff, she was entitled to 5.6 weeks' paid annual leave, under the UK working time rules. Like other members of staff, she had to take her leave during school holidays. She received her holiday pay in three payments each year (in April, August and December). This was calculated by reference to recommendations in the Acas guidance for casual workers, Holidays and Holiday Pay, which say:
"What leave do casual workers get?
If a member of staff works on a casual basis or very irregular hours, it is often easiest to calculate holiday entitlement that accrues as hours are worked.
The holiday entitlement of 5.6 weeks is equivalent to 12.07% of hours worked over a year.
The 12.07% figure is 5.6 weeks' holiday, divided by 46.4 weeks (being 52 weeks – 5.6 weeks). The 5.6 weeks are excluded from the calculation as the worker would not be at work during those 5.6 weeks in order to accrue annual leave."
Therefore, in each of the school holidays in April, August and December the teacher's employer paid her 12.07% of her earnings made in the previous term.
The recommendations are based on the fact that for a permanent worker on full hours, their holiday pay is effectively equal to 12.07% of their earnings for the relevant year. The recommendation assumes that a permanent worker who is not on full hours should also receive 12.07% of their earnings in the year.
The employer argued that this was right because there was a general 'principle of pro-rating' underlying the UK rules, to which it gave effect.
However, the employee claimed that her employer should simply follow the UK working time rules as they were written down. These required it to:
calculate her average weekly remuneration for the 12 weeks before the first day of each holiday period (excluding any weeks for which no remuneration was payable); and
multiply it by 5.6.
There was no underlying principle of pro-rating which should be incorporated into any interpretation of the UK rules.
This would give the teacher holiday pay of some 17.5% of her earnings for the previous term, rather than 12.07%. As the court put it, that meant "the holiday pay to which, on her case, she was entitled would be a much higher proportion of her actual earnings than if she worked full-time: on the basis of a 32-week year it would be 17.5%, while the holiday pay of a full-year worker is, as we have seen, only 12.07% of their earnings".
She argued there was nothing in the relevant provisions requiring a different approach where the worker does not work a full year.
So, the essential point at issue between the parties was whether the calculation of her holiday entitlement or holiday pay should be pro-rated to that of a full-year worker to reflect the fact she did not work throughout the year.
The Court of Appeal ruled in the teacher's favour. It said the EU law did not provide for holiday leave or pay to be reduced pro rata, and UK rules should not therefore be construed as if the holiday pay of part-time workers had to be pro-rated.
Rather, the rule was that her employer should identify her average week's pay over the 12-week period before the first day of each leave period (excluding any weeks for which no remuneration was payable) and multiply it by 5.6.
The pay of a part-year worker should not therefore be capped at 12.07% of their earnings in the relevant year. The court said if this sometimes produced the odd result that a part-year worker received proportionately more holiday pay than a full-time worker, that could not be helped.
It did point out that the effect of its judgment would be limited. Part-year workers (workers on permanent contracts who only work for part of the year) are unusual, as people who only work part of the year are more often taken on as freelancers, and this was still a choice the employer would have available if they were unhappy with its ruling. The court also said "it does not seem … particularly inequitable that employers who choose to retain on permanent contracts workers whom they could have engaged freelance, because doing so has particular advantages, should have to accept the additional costs that come with that choice".
However, there were hints in the court's judgment that the employer's reason for making the teacher permanent in this case was to avoid the need to carry out fresh disclosure and barring checks every time she was re-employed, which would have made employing her as a freelancer administratively inconvenient.
The types of workers who may be taken on as part-year workers can include seasonal or term-time workers in sectors such as education and leisure.
It looks as if Acas will need to update its recommendations.
Case ref: The Harpur Trust v Brazel [2019] EWCA Civ 1402
Illegal worker can bring her employment law claim
Employers failing to comply with employment law in relation to employees who are in the UK illegally cannot expect to avoid legal claims simply because the employee is employed illegally, a recent ruling makes clear.
A foreign national brought over from Malawi to work as a housemaid for her UK employer worked long hours, seven days per week, for £3,300 per year. She asked for more money and was dismissed and thrown out of the employer's house.
The maid claimed unfair dismissal and unlawful deduction from wages.
The employer argued that the claims must fail as her contract of employment was illegal. Her visa had run out six months after she arrived and no new visa had been issued.
In fact, the employer had dealt with visa issues for the maid including forging her employee's signature, appealing decisions in her name without telling her, and giving false information to the immigration authorities.
The Court of Appeal held that the relevant immigration laws were aimed at people who employed others illegally, not employees who had been illegally employed. The maid had not knowingly done anything illegal, so there was no reason to block her employment law claims.
Case ref: Okedina v Chikale [2019] EWCA Civ 1393
New guidance on presenting online terms and conditions
Businesses will welcome separate guidance published by the UK government and the European Commission on how to present online standard terms and conditions so customers understand them better.
The guidance includes how to highlight key terms, and how to increase the likelihood of consumers becoming aware of mandatory information.
The EU guidance, Recommendations for a better presentation of information to consumers, is mainly aimed at retailers selling physical and digital products online. It includes helpful template web pages showing a consumer's online journey from search to sale and indicates the information which should be displayed at each stage.
The UK guidance, Contractual terms and privacy policies: how to improve consumer understanding, lists a range of techniques to help customers understand terms of business and privacy policies. These include:
Using FAQs and icons to explain and illustrate key terms;
Using scrollable text boxes to display terms, rather than customers having to click though to them;
Using images and illustrations;
Telling customers in advance whether a document is a long or short read; and
Telling them when it's their last chance to read information.
In due course, the UK guidance could be used by the Competition and Markets Authority and/or Trading Standards to guide their investigations and enforcement activities, so compliance now might be useful insurance for the future.
Download the UK guidance from the GOV.UK website, and the EU guidance from the ec.europa.eu website.
Draft laws give HMRC higher priority in English insolvencies
When an English limited company goes into insolvent liquidation or administration, so there will not be enough money to pay all the company's creditors, the law sets out a pecking order determining which creditors get paid first.
HM Revenue & Customs (HMRC) are currently unsecured creditors and therefore at the bottom of the pecking order. However, the government has published draft new laws to give HMRC a higher priority in relation to certain debts due to them.
The relevant debts are VAT, PAYE (including student loan repayments), employee national insurance contributions (NIC), and construction industry scheme deductions.
HMRC will remain an unsecured creditor for other taxes, such as corporation tax and employer NIC.
This will affect the security of creditors to whom a floating charge has been granted by the company, as well as other unsecured creditors, who will rank behind HMRC in the pecking order when the changes are introduced. The rules will apply equally to floating charges created before the new law comes into force.
English companies should consider the implications for, eg their unsecured creditors in light of draft laws giving preferential rights to HMRC on insolvency of English companies.
New international trading terms published
UK businesses buying and selling goods overseas will welcome a new 2020 edition of INCOTERMS – internationally recognised standard trading terms – for use by businesses making overseas sales, which comes into effect on 1 January 2020.
If you are exporting, using INCOTERMS (standard trading terms published by the International Chamber of Commerce used extensively by businesses trading abroad) minimises the risk of ambiguities or omissions in sales contracts with your overseas customers.
Businesses trading from and with the UK may be particularly interested in these user-friendly terms given the uncertainties a no-deal Brexit may create when trying to determine whether it is the buyer or seller who is responsible for costs, tariffs, and other risks and responsibilities on export or import of goods from or to the UK.
However, INCOTERMS are not a complete solution, for example, they do not cover termination or what happens on insolvency. Also, local laws in some territories can still mean that some INCOTERMS are not fully effective or can lead to uncertainty if there is a dispute.
Recommendations
If you do not currently use INCOTERMS, take specialist advice on whether they are appropriate for your business
If you do, ensure sales contracts entered into now expressly say which INCOTERMS apply
Take specialist legal advice on the changes you need to make to your contractual documentation to take account of the new INCOTERMS
Particularly, take advice on the application of each INCOTERM in relation to sales to your target territories
Make sure your sales and other staff, and customers are aware of the changes made.
Termination of contract after company struck off remained effective even though company was later restored
A contract between a buyer and seller of property (both limited companies) said that the seller could terminate the contract if the buyer was struck off the Companies Register and dissolved.
The buyer was, in fact, struck off the Register some years later. Two days after the striking off, the seller purported to serve a notice to terminate the contract. However, within three weeks a court application had been made to restore the company to the Register, which was successful.
Generally, when a struck-off company is restored to the Register, company law says it should be treated as if it had never been struck off. The buyer therefore argued that the seller's notice was of no effect because the restored company was to be treated as if it had not been struck off, so there were no grounds for serving the notice.
The court disagreed with the buyer's argument. It said that a restoration will undo the 'direct or automatic effects' of a striking off and dissolution. The intention was to avoid problems that a gap in the existence of the company would cause if there were no such legal rule.
However, the seller's termination of the contract in this case was not an automatic consequence of the buyer's dissolution. Rather, it was a consequence of the seller choosing to end the contract, and following the contractual process required to do so.
The court said that if restoring the company invalidated the notice to terminate, the clause in the contract allowing termination if the buyer was dissolved would have been 'deprived of effect', and the seller would be in breach of contract. The parties could not have intended a restoration to render a third party's contractual rights ineffective.
The same rationale would apply if a company was restored to the Register by any other process.
Parties to a contract should ensure they fully understand the effect of a clause in the contract allowing either to terminate their contract if the other party is dissolved, even if it is subsequently restored
Case ref: Bridgehouse (Bradford No.2) v BAE Systems Plc [2019] EWHC 1768