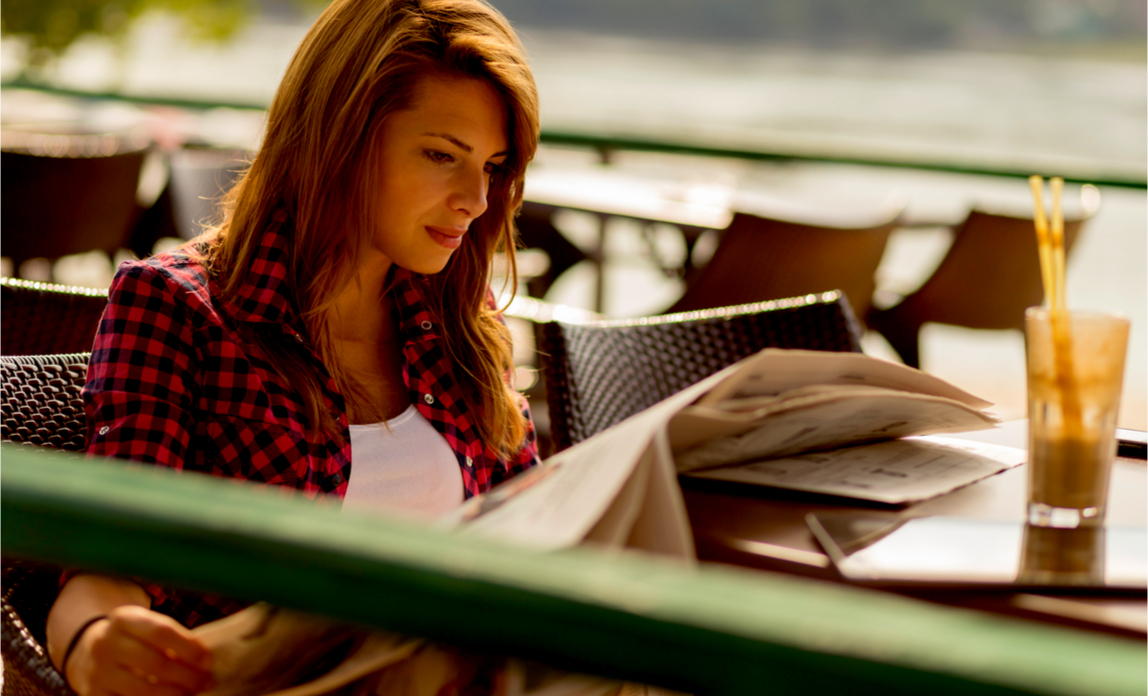 This month separate rulings by the Court of Justice of the European Union (CJEU) clarify the rules on working time and the National Minimum Wage. Both cases have implications for UK employers who should now review their record keeping and pay rates to ensure they are complying with the relevant rules.
Residential landlords are being urged to seek advice on their property portfolios after the government announced that the right to abolish shorthold tenancies is to be abolished and one landowner now faces with a bill to remove 2,000 tonnes of waste illegally dumped by a trespasser.
UK employers must record workers' daily hours
UK employers who do not already do so should start recording workers' actual daily hours to ensure they comply with the EU Directive on working time, following a ruling by the Court of Justice of the European Union (CJEU).
A bank in Spain kept records of when workers were off work for a full working day, for example, when they were on holiday or off sick. However, they did not record each worker's actual daily hours worked.
A local trade union asked the Spanish court for a declaration that the bank should record the actual daily number of hours worked. It said that this was the correct interpretation of the EU Directive on working time which Spanish law was supposed to follow.
It argued that unless the Directive was interpreted in this way, it would be impossible to check whether employers were complying with the requirements of the Directive, such as those restricting the maximum number of weekly hours worked and requiring workers to take sufficient rest breaks.
The Spanish court referred the question of how to interpret the EU Directive to the CJEU.
The CJEU has now ruled that the Directive requires employers to record the actual daily number of hours worked. It seems that this applies to all workers, including those whose time is not measured or workers who have opted out of the maximum working week. The CJEU clarified that national laws must require employers to set up 'an objective, reliable and accessible system enabling the duration of time worked each day by each worker to be measured'.
This is relevant to UK employers because UK working time laws (which is based on the same EU Directive) currently requires employers to keep 'adequate' records demonstrating that:
Each worker's hours (including overtime) are not more than an average of 48 hours per week (unless the worker has opted out of the 48-hour restriction on working hours), and
Restrictions on hours worked at night have been observed
It does not state what form such records must take, although HSE guidance says records kept for other purposes (such as to calculate pay) can also double up as records for this purpose.
UK law also says employers must keep a record of workers who have opted out of the 48-hour per week restriction. This often comprises a list of the relevant workers' names and copies of their opt-out agreements.
However, UK law does not specifically require UK employers to record the daily number of hours actually worked by workers.
The CJEU's ruling therefore means UK law does not comply with the EU Directive in this respect. Employers should nevertheless operate on the basis that it does, and start keeping the necessary records to comply with the Directive.
Operative date
Case ref: Federacion de Servicios de Comisiones Obreras (CCOO) v Deutsche Bank SAE Case C‑55/18
Tribunal rules asking a gay employee to keep sexual orientation secret amounted to direct discrimination
Employers should ensure, through appropriate policies, procedures and staff training, that employees are not treated differently because of their sexual orientation (or any other characteristic protected by discrimination law), particularly if it prevents them discussing their private lives with colleagues.
During her first week in a new job, an employee's managing director asked her to keep secret the fact that she was gay because the owner of the business was 'old school'. He also said that no other gay people worked in the business.
The employee said that this felt 'odd and uncomfortable' and it even made her consider not going to the Christmas party, because being unable to discuss her private life would make her ill at ease. However, she said nothing about it at the time as she was new and was worried it would affect her job if she did.
Seven and a half months into her employment, her employer made her role redundant, along with a number of others. She claimed (among other things) direct discrimination on grounds she had been treated less favourably because of her sexual orientation.
The Employment Tribunal agreed that, despite finding that the managing director was not homophobic in any way, his request amounted to direct discrimination on grounds that a heterosexual employee would not have been asked to keep their orientation secret. It awarded the former employee £8,000 plus interest for injury to feelings.
Operative date
Case ref: McMahon v Redwood TTM Ltd and Pilling 2405368/2018
Landlords' rights to end shorthold tenancies by giving notice to be abolished
Landlords of residential property let on shorthold tenancies should start to plan for changes removing their right to terminate such tenancies simply by serving notice on the tenants, without having to give a reason.
Existing law allows landlords of shorthold tenancies to terminate them once the initial term (often six months) has ended - the tenancies then rolling over on a month-by-month basis - by giving a 's21 notice'. These give the tenants two months' notice, and no reason for ending the tenancy needs to be given.
The government has announced it will abolish this right for new shorthold tenancies, so that landlords will only be able to end them if they are able to show the court that they meet one of the specified grounds for doing so. Those grounds are, for example, the tenant has not paid the rent for two months or has damaged the property, there has been antisocial behaviour or the landlord requires the property for themselves. Existing tenancies will not be affected.
No date has yet been fixed for introduction of the changes but landlords need to start thinking about the effect this will have on their portfolio of properties and consider taking professional advice to identify their options.
Operative date
Tribunal clarifies NMW rules for employees on call
Employers with employees on call should review what the employees are required to do while on call as this can affect whether or not they are treated as working in whole or in part during those periods and, therefore, affect their entitlement to the minimum wage, according to a recent ruling.
Spouses employed as wardens/receptionists at a caravan site worked shifts which finished at various times between 4.30pm and 8.00pm. They were then required to be on call after that for two or three days per week during holiday seasons. There were three periods during which they could be on call - evening, night or early morning. They were not required to be on call at all during the close season.
They claimed their time spent on call was working time for which they should be paid at least the national minimum wage. They were not required to sleep in, so existing case law governing workers on call was not applicable.
The Employment Appeal Tribunal agreed that they were working during the period when their shifts ended at 10pm, as they had to be available to meet late arrivals and show potential campers around. However, it said that after 10pm they were only required to attend if there was an emergency, in which case they were paid only for attending.
They were therefore entitled to the national minimum wage until 10pm, but not after that.
Operative date
Case ref: Frudd and another v The Partington Group Ltd UKEAT/0240/18/OO
Tribunal rules certain shares do count for purposes of Entrepreneurs' Relief
Shareholders with shares carrying a right to a fixed-rate, cumulative dividend, where the right is framed such that the amount to which the fixed rate is applied to calculate the dividend can vary, should review whether those shares count as 'ordinary shares' for the purposes of Entrepreneurs' Relief, following a recent ruling.
Entrepreneurs' Relief significantly reduces the Capital Gains Tax payable by individual directors and employees on a 'material disposal' (or a disposal 'associated' with a material disposal) of their 'qualifying' company shares, provided certain conditions are met. The relief also applies if they meet these conditions in relation to a holding company of a trading group.
One of the conditions is that the director or employee must hold at least 5% of the ordinary shares and voting rights in their company. The law says that ordinary shares means 'all the company's issued share capital (howsoever described), other than capital the holders of which have a right to a dividend at a fixed rate but no other right to share in the company's profits'.
In a recent case, a company had a class of shares of £0.01 each that carried a cumulative fixed rate to dividend of 10% - but the dividend was calculated by reference to:
the subscription price paid for the shares, plus
any unpaid arrears of dividend from previous years that had been carried forward
So, if there were insufficient reserves to pay the dividends in respect of those shares in a particular year, payment was deferred to a subsequent year. Therefore, the rate at which the dividend would be paid would, in that subsequent year, be calculated on an increased amount (ie the aggregate of (a) the subscription price and (b) the aggregate unpaid dividends).
In the First-Tier Tribunal (FTT), HM Revenue and Customs (HMRC) claimed that these shares had a right to a dividend at a fixed rate and did not therefore count as ordinary shares when calculating whether the shareholder held 5% of the company's ordinary shares as required to qualify for Entrepreneurs' Relief. If HMRC was right, the shareholder only held 3.5% of the company's ordinary shares and would not qualify.
It argued that as the rate at which the dividend was paid remained fixed at 10%, there was 'a right to a dividend at a fixed rate' - even if the base in respect of which it was paid (the compounded element) varied. The shares did not therefore count as ordinary shares for the purposes of calculating whether the shareholder held 5% of the company's ordinary share capital.
The shareholder argued that the fact the base varied meant the preference shares did not have a right to a dividend at a fixed rate. In his view, the shares were ordinary shares for the purposes of calculating whether he held 5% of the company's ordinary shares. If he was correct, it meant he held 5.777% of the company's ordinary share capital and, therefore, qualified for the relief.
The FTT ruled that the cumulative fixed-rate preference shares in this case were ordinary shares for the purposes of Entrepreneurs' Relief. It agreed with the shareholder that the issue of whether the dividends were at a 'fixed rate' involved looking not only at the percentage to be applied, but also the amount it was to be applied to (in this case, an amount that could vary depending on whether dividends had been paid in previous years or not).
Had the shares been non-compounding so that the amount the fixed rate of 10% was applied to remained constant, the outcome may well have gone the other way.
Operative date
Case ref: Warshaw v HMRC TC/2017/08674
Parties using powers of attorney in commercial transactions must observe the formalities and draft the powers carefully to avoid disputes
A recent ruling makes it clear that parties to a transaction should ensure that any power of attorney they give to facilitate the transaction is properly drafted and executed by a specialist professional. Its terms should also be considered very carefully to ensure the attorney is not authorised to do anything the giver does not intend.
Three shareholders in a company had agreed to sell their shares to a third party. Two of them signed powers of attorney in favour of the third shareholder 'to represent me, sign in my place and stead, and take other steps for my benefit, in connection with the completion of the sale…' at a completion meeting. The reason given was to enable him to deal with any last-minute changes.
At the meeting, the third shareholder agreed to a lesser price for the shares. He also signed a personal guarantee – a completely new document in the transaction, drawn up at the meeting itself - on his own behalf and as attorney for the other two shareholders. That gave the third party a guarantee against various financial risks if they arose after completion. When the third party tried to enforce the guarantee, the two shareholders argued it was not binding on them.
The law requires that a power of attorney must be executed as a deed which (among other requirements) means that it must state on its face that it is intended to be a deed. The High Court found that the powers of attorney in this case failed this test and were invalid as deeds.
The third party therefore argued that the documents should be treated as informal appointments of the third shareholder, and the guarantee treated as a simple contract signed by the third shareholder as agent for the other two shareholders.
The court applied the usual rules of contractual interpretation to the wording of the documents to determine whether they gave the third shareholder authority to sign the guarantee on behalf of the other two. This meant looking at the natural, ordinary meaning of the words used, in the context of the surrounding facts known to the parties when they entered into the documents.
Fortunately for the two shareholders, the court ruled that the power to 'take other steps' in the documents did not extend to entering into the guarantee on their behalf. When the purported powers of attorney were entered into, the deal had mostly been agreed and there was no sign either side might want to re-negotiate any terms or withdraw, and the final completion date had been set. In that context, binding the other two shareholders to a completely new guarantee, creating new liabilities, was not authorised.
Operative date
Case ref: Katara Hospitality v Gerard Guez and Anr [2018] EWHC 3063
Registering a trade mark does not entitle owner to bring a 'passing off' claim against someone using a similar mark
Owners of unused trade marks should consider how they can use their marks, or risk being unable to bring a passing off action against anyone who uses a similar mark, a recent ruling makes clear.
A business had registered a trade mark to be used in relation to a new product it was developing. However, the product was never launched and the mark never used.
Two years later, two former employees of the business set up a competitor company and registered a domain name that was very similar to the business's trade mark. The business took its former employees and their new company to court, claiming passing off.
Passing off laws aim to prevent third parties using a name, or other mark, in relation to their goods or services which is the same as, or similar to, another business's name or mark, without permission. To win a passing off claim, a business has to show that:
its name or mark has a good reputation (ie. there is 'goodwill' attached to it)
the name or mark is associated with its business
there has been a misrepresentation by a third party (which need not be intentional), which leads, or is likely to lead, the public to confuse the third party's goods and services with those of the business
it has suffered damage because of the third party's use of its name or mark
The Court of Appeal ruled that even though it was registered, the business's mark had not been used, therefore, the business could not possibly have developed sufficient goodwill to form the basis for a passing off action against the new domain name. The action therefore failed.
Operative date
Case ref: Media Agency Group Ltd, Transport Media Limited v Space Media Agency & Ors [2019] EWCA Civ 712
Landowner liable to remove waste left by trespasser
Landowners should secure their properties and regularly inspect them to ensure no illegal waste has been deposited there without their consent, or risk being responsible for moving it  – even if it was deposited by trespassers – a recent determination makes clear.
A trespasser had built up more than 2,000 tonnes of household and commercial waste on a landowner's property over almost four years, including food and medical waste, without consent. The landowner reported it to the police, the local waste authority and the Environment Agency.
The local county council alleged there had been a breach of planning control because the permitted use for the site was industrial use, but it was being used for storage of waste. It issued an Enforcement Notice requiring the landowner to remove the waste from the site. The landowner objected but a planning inspector ruled that the landowner had to comply with the Enforcement Notice, despite the waste being deposited by a third-party trespasser.
The landowner appealed against the notice, asking for a deemed planning application for change of use so it could lawfully keep the waste at the property or, alternatively, more time to clear it. Both were refused.
The decision makes clear that landowners who have had waste deposited on their property (even by a trespasser without their consent and even if they have reported this to the authorities), must still comply with any Enforcement Notice requiring them to clear the waste from the site at their own cost.
Operative date
Case Ref: Newark Care (Notts) Limited v Nottingham County Council (reference APP/L3055/C/18/3206116