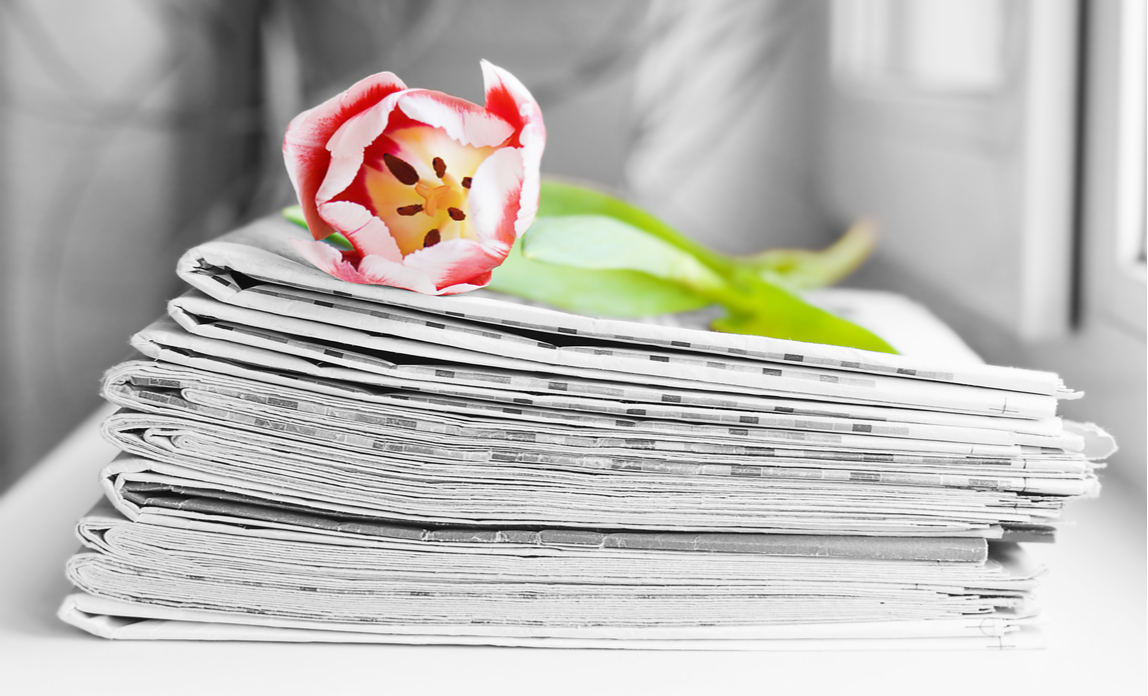 This month read about a bunfight in the boardroom and a scheme for commercial landlords to avoid business rates which has been ruled completely legal and above board.
Also, a really useful GOV.UK calculator to help you work out holiday pay for workers without fixed hours or pay, following the recent introduction of new rules. And, dare I say it, *whispers* Brexit guidance for UK trade mark holders which might be useful come October…
Landlords' scheme to avoid business rates on empty commercial properties is valid
Landlords with unlet, unoccupied commercial properties will welcome a Court of Appeal ruling that a scheme allowing them to avoid paying business rates on them is valid and lawful.
Business rates are payable by the individual or entity 'entitled to possession' of a non-domestic property. Where a landlord has let a property, this is usually the tenant. If the property is unoccupied and the landlord is entitled to possession, the landlord becomes liable for business rates.
However, there is an exception: tenants which are limited companies subject to winding up or dissolution are not liable to pay business rates. Nor can the rating authorities recover rates from a landlord with such a tenant - because the landlord is not actually in, or entitled to, possession.
In a number of cases, landlords with empty properties have set up a limited company with no assets and no track record - a 'special purpose vehicle' - specifically to take a lease of the property at a nominal rent. They have then either wound the special purpose vehicle up voluntarily or allowed it to be struck off the Companies Index at Companies House - and argued that neither they nor their tenant is liable to pay business rates.
The Court of Appeal has found these schemes valid and lawful following two test cases brought by local authorities attempting to challenge them.
Landlords of unoccupied properties should consider whether they can use a special purpose vehicle to avoid liability for business rates, which they might otherwise have to pay.
Case ref: Rossendale BC v Hurstwood Properties (A) Ltd [2019] EWCA Civ 364
Definition of 'disability' for discrimination purposes clarified following tribunal
Employers will welcome guidance from the court on how to determine whether a worker is 'disabled' within the legal definition.
Someone is disabled for discrimination purposes if they have a physical or mental impairment which has (or is likely to have) a substantial and long-term adverse effect on their ability to carry out normal day-to-day activities. 'Long-term' usually means 12 months, and an impairment is 'likely' to have the required effect if 'it could well happen'.
A teacher resigned with effect from 31 August 2016 and alleged disability discrimination, claiming she suffered from fibromyalgia and mental distress. She said these made her daily chores "extremely difficult, painful and exhausting". Her symptoms had started in December 2015 but the diagnosis of fibromyalgia was not made until 12 August 2016. The diagnosis included an opinion that her symptoms might slowly get better as she was no longer working. However, the teacher's employer claimed that her impairments did not have a substantial and long-term adverse effect on her ability to carry out normal day-to-day activities.
The Employment Tribunal (ET) found that it was not likely that the employee's impairment would be long-term and, even if it was, it would have found that the impairment was not substantial enough.
However, the Employment Appeal Tribunal (EAT) ruled that the ET had been wrong to focus on the employee's diagnosis. It should have focused on the impairment itself and the risk, on the basis of a broader view of the available evidence and without relying on hindsight, of whether it 'could well happen' that the impairment would last for more than 12 months.
It also said that the ET had not taken into account plainly relevant evidence when deciding that the impairment did not have a substantial effect. The case was sent back to a new ET to reconsider the teacher's claim.
Employers faced with a disability discrimination claim should carefully consider whether the worker's condition is within the legal definition of a disability and, as this can be a complex question, consider taking specialist advice.
Case ref: Nissa v Waverly Education Foundation Ltd and another UKEAT/0135/18/DA
New guidance: Government issues new guidance on calculating holiday pay for workers without fixed hours or pay
Employers will welcome new government guidance to help them work out statutory holiday pay for workers on zero hours, short contracts or working irregular hours.
The free guidance, Calculating holiday pay for workers without fixed hours or pay, deals with common problems such as:
not having 12 weeks' pay data to work out average pay
when a holiday 'pay reference period' should start
working out holiday pay for leavers
Download the new guidance from the GOV.UK website.
Court clarifies responsibilities of dissenting directors in boardroom disputes
A boardroom dispute was played out against a backdrop of a falling share price, allegations of misuse of company funds, the dismissal of a dissenting director - and his reappointment by shareholders and his summary removal the next day - and support for the dissenting director from a majority of the shareholders. However, the dissenting director:
talked to major shareholders, criticising other members of the board, and campaigned for the chairman of the board to be removed;
revealed confidential information to non-directors;
corresponded with non-directors, including shareholders, about the dispute; and,
orchestrated a petition and a letter from senior employees to the board.
The Court ruled that the director's actions breached his duties under statutory company law to exercise independent judgement. Particularly, it said that the duty does not authorise a director to take board disputes - particularly confidential information - outside the boardroom without board consent.
The correct action would have been to make any points which were at odds with the views of the majority of directors at a board meeting, and ask that they be included in the minutes.
The Court also found that the dissenting director had acted in breach of his fiduciary and contractual duties in what amounted to serious breaches.
Dissenting directors in a boardroom dispute should avoid 'going public' with the dispute or with confidential company information, keeping those confined to debate and discussion within the board - or risk breaching their statutory company law duties including the duty to exercise independence in their role.
Case ref: Stobart Ltd v Tinkler [2019] EWHC 258
Court ruling highlights dangers of dismissing an employee close to TUPE transfer
An employee was dismissed on the same day that the business she worked for was transferred to a new owner, in circumstances where the TUPE rules applied. She was the only employee dismissed. The employer argued that the reason for the dismissal was a strained and difficult relationship between the employee and a co-worker which had lasted for several years. The co-worker was to become a director of the new limited company to whom the business was transferred.
The TUPE rules are designed to protect employees, by preserving their jobs and their terms and conditions of employment, when a business or undertaking they work for is transferred from their current employer to a new one. If an employee can successfully argue that their dismissal was because of the TUPE transfer, it is automatically unfair in law unless it is shown the dismissal is for an economic, technical or organisational reason involving changes in the workforce.
This means that, in practice, it is risky for an employer to dismiss an employee around the time of such a transfer.
Here, the Employment Tribunal ruled that the real reason for the dismissal was the transfer - there was a strong inference that the employee was dismissed because the new owner did not want her on its payroll because of the poor relationship. This meant she had been automatically unfairly dismissed.
The EAT warned that when working out whether the fact the dismissal is so near the transfer, 'proximity to the transfer is not conclusive' but is 'often strong evidence in the employee's favour'.
Employers should not dismiss employees in close proximity to a TUPE transfer without taking specialist legal advice, or risk the dismissal being found to be automatically unfair.
Case ref: Hare Wines Ltd v Kaur & Anor [2019] EWCA Civ 216
New guidance: Government issues guidance on consequences of no-deal Brexit on UK trade marks
Trade mark owners will welcome further guidance from the UK Government on how a no-deal Brexit could affect trade mark law in the UK.
The new guidance, Changes to trade mark law in the event of no deal from the European Union, is available on the GOV.UK website. It contains changes from previous guidance including, in particular, that EU trade marks recognised as 'comparable' trade marks in the UK and due for renewal within six months of Brexit will require a separate renewal.
See the further guidance on the GOV.UK website.