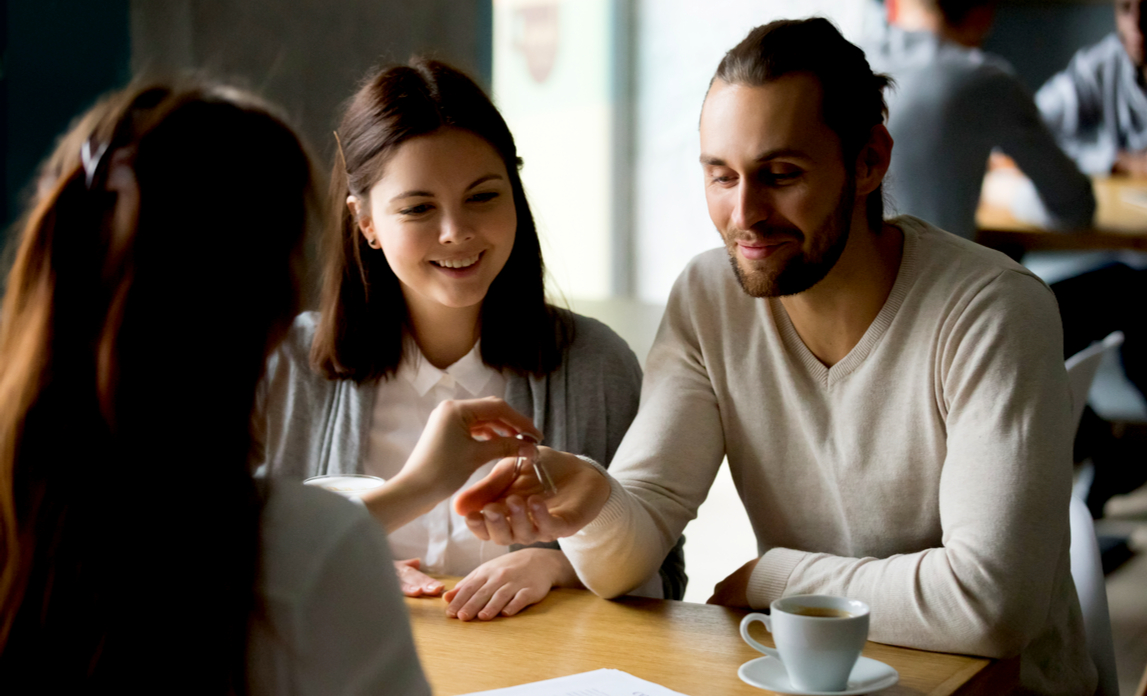 Although deposits have become an accepted part of the landlord-and-tenant relationship, some newer landlords still neglect to ask for them.
We strongly advise that you make deposits part of your tenancy agreement. A deposit acts as your financial safety net if any problems arise at the end of the tenancy, and can be used to offset a number of necessary costs.
Here we explain your rights and responsibilities when it comes to taking a tenant's deposit.
What is a tenancy deposit?
A tenancy deposit is a sum of money, usually the equivalent of four or six weeks' rent, that is taken from the tenant at the beginning of their stay, and held for the duration.
Provided the tenant keeps the property in good condition, they will receive their full deposit back when they vacate. Otherwise, money can be deducted to pay for repairs, cleaning costs, unpaid rent and replacing missing items. Deposits cannot be used to offset the cost of reletting the property.
It's important to remember that even with clean and careful tenants, you won't receive your property back in completely pristine condition. You must allow for fair wear and tear, such as worn carpets and faded curtains.
Fair wear and tear does not cover issues such as burn holes in the carpet, nail varnish spills or torn furnishings, however - and that's where your tenant's deposit will come in handy.
Tenancy deposit schemes
It is now against the law for landlords to keep tenant deposits in their own bank account. You must put it into a government-authorised tenancy deposit scheme within 30 days of receipt. Failure to do so could result in a tenant bringing a claim against you for up to three times the deposit sum.
Tenancy deposit schemes have been introduced as a way of protecting tenants and their money. If they adhere to the terms of their tenancy agreement, don't damage the property and pay rent and bills on time, then the scheme will ensure that they get their deposit back. If for any reason a dispute arises, the deposit is protected until it is resolved.
However, there's something in it for landlords too. These schemes offer an alternative dispute resolution service, which is a free, independent adjudication at the end of the tenancy. This can be very handy if you do end up in a disagreement with your tenant about deposit deductions.
Landlords can choose between three government-approved schemes - the Deposit Protection Service, mydeposits and the Tenancy Deposit Scheme. You need to let your tenant know within 30 days of receipt which scheme you have chosen. Again, if you neglect to do so, you could incur penalties.
Don't get into disputes
No tenant wants to face deposit deductions at the end of their tenancy - particularly if they don't agree with your reasons.
That's why it's important to set everything out from the beginning in the tenancy agreement, or a separate signed document. List the issues that you can deduct money for, so that your tenant won't have any nasty surprises at the end of the tenancy.
It's also a good idea to keep a detailed record of the property's condition, with photos, as this will help you determine between damage and fair wear and tear. Go through this with your tenant when they move in, and again when they leave.
Ensure that you replace damaged items on a like-for-like basis. If your tenant breaks your £40 kettle, you cannot ask them for £90 and buy yourself an upgraded version. Be sure to also keep any invoices and receipts for replacement items and repair work, should you have any problems and need to prove costs.
Keep lines of communication with your tenant open and let them know all the necessary details if you do need to make deductions, returning any leftover deposit to them as soon as possible.
As long as you are upfront and clear with your tenant regarding their deposit and the tenancy agreement, there's no reason why managing their deposit shouldn't be simple and straightforward.
Copyright © 2019 Article was made possible by site supporter CIA Landlord Insurance