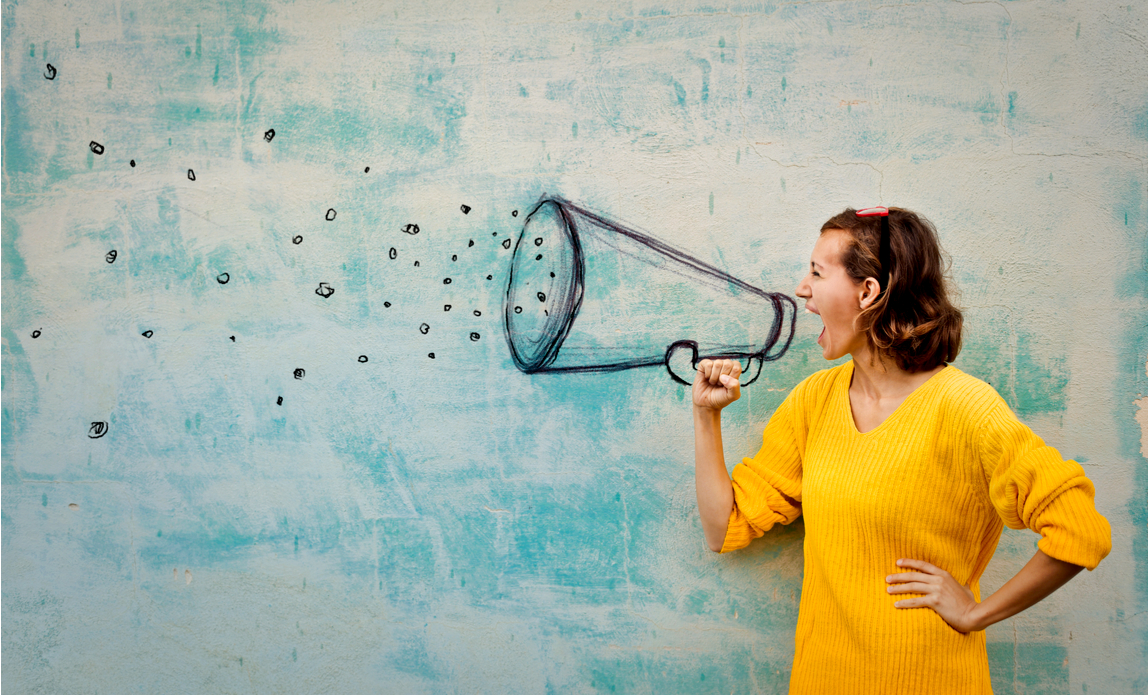 A new year brings new laws including some major changes to employment law, possible rebates on business rates for eligible companies and new EU website rules. Get up to date on these and the latest legal news stories to hit the headlines below.
Government announces major changes to employment law
Employers should start planning for significant changes to employment law, announced by government in its Good Work Plan and due to come into force from 2019.
The proposed changes, which follow a major consultation by Matthew Taylor, the Good Work Review, includes:
New rules for determining whether there has been continuity of employment for employment law purposes. These say that there will be no break in employment if there is a period of up to four weeks – rather than one week, as at present - between contracts.
A requirement to give a written statement of terms and conditions to 'workers' (not just employees) on their first day of work.
Bringing the different existing tests of whether someone is an employee or self-employed for the purposes of employment law and tax law into line.
Banning deductions from staff tips by employers.
Quadrupling the additional penalty that can be imposed on employers guilty of 'aggravating conduct', from £5,000 to £20,000.
Abolishing employers' powers to pay agency workers less than in-house workers in certain circumstances.
Giving staff who have not had a fixed working pattern for a period of 26 weeks (eg those on a zero hours' contract) the right to request one.
You can download the Good Work Plan from the GOV.UK website.
Company director comes unstuck after purporting to pay himself dividends but then re-classifying them as a salary when they were later found to be unlawful
Companies and their advisors should be wary of characterising a payment to a director as a dividend without knowing if there are sufficient profits available to lawfully pay dividends, because they cannot later re-classify it as salary if they find there were insufficient profits after all, the Court of Appeal has made clear.
A company director purported to pay himself interim dividends of more than £23,000. When the company later went into insolvent liquidation with losses of around £8,000, it was claimed that the dividends should be repaid as they were unlawful as the company did not have sufficient available profits to pay the dividends at the time. This meant they were unlawful.
The director who made the payments was an engineer with no particular legal or accounting expertise. The practice had been that he paid himself a minimum monthly salary (to ensure National Insurance contributions were up to date) and any excess as a dividend, on the advice of the company's accountants. Unusually, he signed dividend tax forms each month. At the end of the year, the accountant would then assess whether the company had enough profits from which to pay the dividend and, if not, would re-characterise the payments as salary.
Initially, the High Court decided that the director was not definitively paying a dividend when paying 'interim dividends' to himself, despite completing the tax forms. This was on the basis that he knew a formal declaration of dividend, taking account of the accountant's advice at the time, would be required at the end of the company's financial year, once the accountant had determined whether there were sufficient profits available for distribution.
The Court also said he did not have enough expertise to see the 'apparent contradiction' between signing dividend tax forms during the financial year but only formally declaring a dividend after the year end.
However, the Court of Appeal has overruled the High Court stating that it is not possible:
to make provisional dividend payments, dependent on whether the company subsequently finds it has sufficient profits to justify dividends, or
to characterise payments as dividends, but then somehow to re-characterise them as salary at some later date when it discovers it does not have sufficient profits to pay a dividend lawfully
Therefore, payments structured and described as dividends for tax purposes at the time they were made must continue to be treated as dividends, even if the company subsequently discovered it did not have sufficient profits to pay them. The interim dividends paid in this case were therefore unlawful.
Companies and their advisors should ensure they do not characterise a payment to a director as a dividend without knowing if there are sufficient profits available to lawfully do so, as they cannot later re-classify them as salary.
Case ref: Global Corporate Limited v Dirk Hale [2017] EWHC 2277
New law - could you be eligible for a business rates rebate?
A new law on non-domestic rating has reversed the previous rule that businesses occupying two or more units on different floors of the same building, or separate but adjoining properties, should pay separate business rates for each, rather than one bill based on the overall space they occupied. This typically resulted in a higher business rate payment.
Under the new rules, these businesses will only pay one bill if:
the areas they occupy are 'contiguous', and
they are not used for wholly different purposes
The occupied areas are contiguous if they are:
on consecutive floors, so that at least part of the floor of the higher unit is directly above at least part of the ceiling of the lower unit, or
they share at least part of a common boundary, such as a fence or wall
The new rules apply retrospectively, so businesses can reclaim rates paid for financial years starting on or after 1 April 2010.
If your business occupies units spread over more than one floor of the same building, or occupies adjoining premises sharing part of a wall or fence, you should consider whether you can reclaim business rates paid since 2010.
Clarity in your will over who inherits if a beneficiary dies before you is essential if you don't want beneficiary's children to inherit their parent's share
A will-maker left the residue of her estate "Upon trust for such of my son Peter my said son Eric and my said son Christopher who shall be living at the date of my death and if more than one in equal shares absolutely"
When she died, one of her sons had pre-deceased her. A dispute arose over whether her late son's children were entitled to his share. Under section 33 Wills Act, a beneficiary's share under a will passes to the beneficiary's children if they die before the will-maker - unless the will says otherwise. Here, the wording of the will appeared to imply that they were not.
However, the High Court ruled that the law required a will-maker to expressly exclude section 33 Wills Act from applying if they did not want a beneficiary's share to pass to their children in these circumstances. It was not enough to imply this from the wording of the will.
Will-makers who do not wish a beneficiary's children to inherit their share if the beneficiary pre-deceases the will-maker should ensure the will expressly says so, or risk the beneficiary's children inheriting their deceased parent's share.
Case ref: Hives v Machin [2017] EWHC 1414
New law - UK businesses must comply with new EU website rules
UK businesses whose websites automatically block online visitors from other countries and/or redirect them to alternative, country-specific versions of their website, or provide different terms of business depending on which EU state an order is placed from, should review their websites to ensure compliance with new EU rules now in force.
New EU rules in force since 3 December 2018 provide that:
Blocking visitors from other EU member states is not permitted.
Redirecting website visitors from other EU member states to an alternative website is not permitted unless the visitor has consented to being redirected.
Visitors from other EU member states must be treated the same as domestic visitors eg in relation to payment and delivery of goods ordered from the site.
Directors could be found personally liable if their company breaches unsolicited direct marketing laws
Company directors and senior company executives should ensure their companies follow the rules governing use of automated calling systems and unsolicited direct marketing, or risk significant new personal liability for breach of the rules.
From 17 December 2018, directors and other senior executives could be fined up to £500k if they consent to or connive in a breach of those rules, or where a breach is the result of their neglect.
The new rules are aimed particularly at directors who, having breached the rules, close down their existing companies to avoid liability - then set up a new company and repeat the cycle once again.
Updated guidance clarifies when recruits on trial period are entitled to the national minimum wage
Employers wanting potential recruits to work an unpaid trial period before taking them on will welcome updated government guidance to help them determine whether a new recruit on trial is in fact a 'worker', and must be paid at least the living or national minimum wage during the trial period.
Under the updated guidance, National Minimum Wage and National Living Wage; Calculating the minimum wage, if the terms of the trial look like terms of employment – for example, the recruit is bound by confidentiality obligations or health and safety rules - then the recruit will qualify as a worker and must be paid for their working time.
The guidance makes clear that each case depends on its facts, and sets out other relevant factors, including:
The trial must be genuine - the employer must have a specific, budgeted, vacant job available for the recruit after the trial period has ended.
The trial period must not be longer than the time the employer reasonably needs to assess the recruit. The guidance says a trial of more than one day would be exceptional.
The employer must show that during the trial, it has actively assessed the recruit's ability to do the job.
The tasks given to the recruit during the trial period must closely relate to the job on offer. The less they relate to the job, the less likely the trial is genuine.
The more the tasks have a value to the employer beyond testing the individual, eg they are 'real' rather than simulated tasks, the more likely the recruit should be paid.
If trials are an important element in the way the employer operates its business (apart from helping it recruit new staff). Eg if the practice of requiring recruits to undertake a trial is an important way to keep its costs down, it is more likely the recruit should be paid.
You can download the updated guidance from the GOV.UK website
Landlord guilty of environmental offences after tenant left unauthorised waste on site
A company tenant leased a site from which it ran a wood recycling business. Its directors told the landlord they had the necessary waste permits, but they stored far more than the 1,000 tonnes of waste allowed. The waste also included metal, plastic, plasterboard and mattresses. No waste ever actually left the site, and around 10,000 tonnes built up throughout the tenancy.
When one of the directors was sent to prison on unrelated charges, the landlord locked the gates and the tenant had to cease trading. The landlord asked another recycling business to remove the waste but was told it would cost £750k.
There was then a fire at the site which took five days to contain. The fire service estimated its costs to be £28,000.
The Environment Agency took action against the landlord for knowingly permitting the keeping of controlled waste on land without an appropriate environmental permit, in a manner likely to pollute the environment or harm human health. The landlord was convicted and had to pay compensation, fine and costs totalling more than £12k. He also faces a legal action requiring him to clean up the site.
In this case it was the tenant who left waste on the site, but the ruling demonstrates that landlords may also be held liable for environmental offences where, for instance, there is unauthorised waste on their land.
Landlords should be aware that they and their officers may be guilty of environmental offences if a tenant operates without a waste permit and there is unauthorised waste on the site; and should carry out reasonable checks on prospective tenants and regularly inspect their property for evidence of unauthorised waste operations.
RICS announces new Professional Statement on service charges
The Royal Institution of Chartered Surveyors (RICS) has announced a new edition of Service Charges in Commercial Property, due to take effect from 1 April 2019.
The publication comprises a Professional Statement (rather than a Code as before) setting out and explaining core principles for property owners and managers in relation to:
Recoverability of service charges
Issue of budgets and audited accounts
Apportionment of service charges
Relationship with lease terms
Holding service charges, and accounting for interest
Dealing with disputes
Whereas the previous codes were merely guidance, the new Statement contains mandatory requirements for RICS members and regulated firms.
Parties to existing leases at 1 April 2019 may wish to open negotiations to vary them. New leases should comply with the Statement.
You can download the Professional Statement from the RICS website.