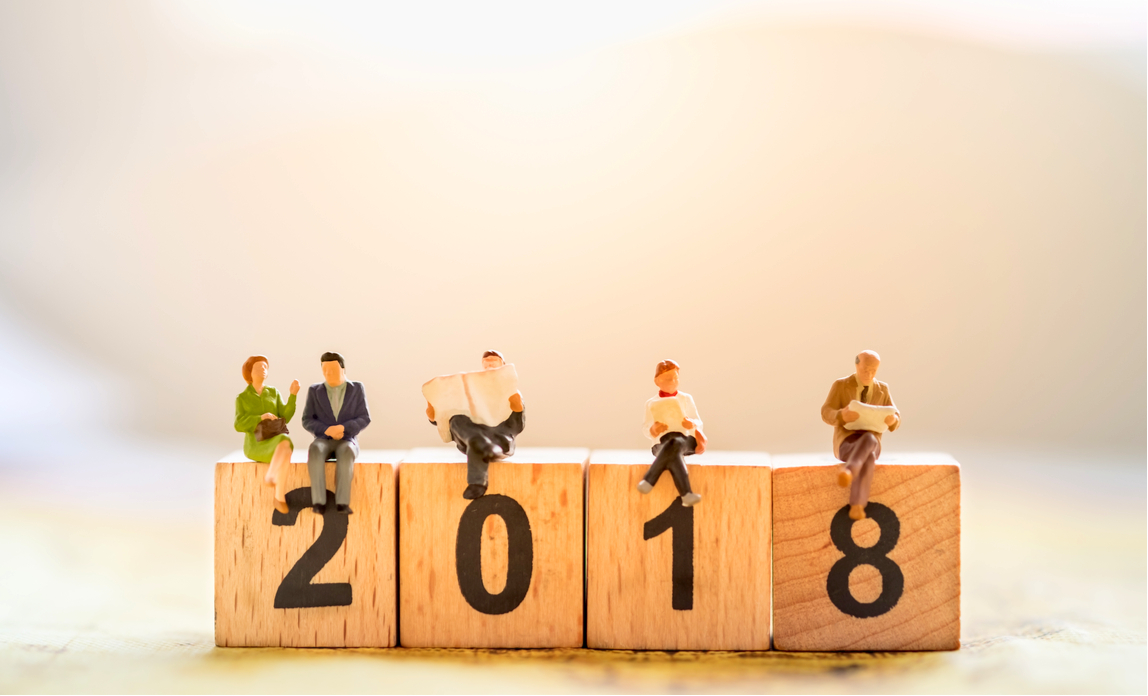 As 2018 draws to a close we look back at some of the headline legal news stories from the past year.
General Data Protection Regulations (GDPR) brought big changes for all businesses
In May GDPR came into force seeing businesses of all sizes having to make changes in the way they manage and store data. The new rules include:
Getting explicit consent to gain data from customers using a clear 'opt-in' tick box, rather than a more, potentially ambiguous, pre-ticked box.
Giving customers the right to gain access to any information held about them by a business or organisation. Customers also now have the right to 'be forgotten' and businesses must securely delete all data held, if asked to.
Expanding the definition of personally identifiable information to include things like IP addresses, genetic information, social media posts and photos.
Stricter regulations on reporting major data breaches to both the authorities and customers.
An increase in the penalties for data breaches or not complying with the new legislation.
Read our GDPR guidance here.
Workers' rights were reinforced by several cases this year where companies were insisting they used self-employed individuals, but the Courts have ruled that they were, in-fact workers…
Addison Lee
A cycle courier, whose jobs were generated by an app which he logged into when available for work, had a contract stating he was an 'independent contractor'. He claimed he was a 'worker' for the purpose of the working time rules and was therefore entitled to holiday pay.
The Employment Appeal Tribunal (EAT) agreed. It said that the contract did not reflect the reality. It found that when the courier was logged on to the app, the employer had to offer the courier work, and he had to accept the work offered. This meant there was a contract with mutual obligations during those periods and he was, therefore, a worker.
Businesses which generate and pass work to third party individuals, taking a commission each time, and who treat the individuals as self-employed, should consider whether they may in fact be 'workers' under UK working time laws, and therefore entitled to holiday pay.
(Case ref: Addison Lee Ltd v Gascoigne UKEAT/0289/17/LA)
Pimlico plumbers
The Supreme Court has ruled that a plumber purportedly engaged as a self-employed independent contractor, was in fact a worker. This means he can now make a claim against his employer for holiday pay, unlawful deductions from wages, and disability discrimination.
Factors indicating he was not a worker included the fact that he could choose which work to accept; he could do outside work if the company did not provide him with any; he carried part of the financial risk arising from his work (he was personally liable for defects, and carried professional indemnity insurance); and he was not supervised. These indicated a relationship of a customer and self-employed contractor.
However, the Supreme Court said these were not enough to override other facts indicating that he was a worker, including that:
he had to wear a uniform with the company's branding on;
He had to drive a branded vehicle;
he had to carry a company identity card;
the company looked after much of the administration attached to his work;
the company decided when and how much he was paid;
his contract contained terms like 'wages', 'gross misconduct' and 'dismissal', and imposed restrictions on his work activities if his relationship with the company ended, all of which were inconsistent with the status of a self-employed contractor.
Applying these principles, the Court found that the plumber did not have an unfettered right to substitute another worker if he was personally unable or unwilling to fulfil a job request, and the company was neither a client nor a customer. He was, therefore, a 'worker' and entitled to basic employment law protections.
(Case ref: Pimlico Plumbers Ltd & Anor v Smith [2018] UKSC 29)
Read our employment status information and guidance here.
The gay cake row, which has been rumbling on all year, finally reached a conclusion with the Supreme Court finding that the bakery had not been discriminatory
A Northern Irish bakery cancelled a gay customer's order for a cake decorated with an image and words supporting gay marriage, saying it was against their genuine and deeply held religious beliefs that marriage can only be between a man and a woman. The customer was a member of a voluntary group set up to increase visibility of the lesbian, gay and bisexual and transgendered community in a positive manner. The cake decoration was to include the name of the organisation, and the slogan 'Support Gay Marriage'. The cake was for an event to celebrate progress in a highly public political campaign to introduce same-sex marriage in Northern Ireland. The customer claimed direct discrimination on grounds of his sexual orientation and religious and/or political beliefs.
The bakery said it did not discriminate against the customer on grounds of either his sexual orientation or his political beliefs, but because the requested message on the cake was contrary to its owners' religious beliefs. It said it would have cancelled an identical order from a straight customer, irrespective of their political beliefs. The bakery said it did not know at the time that the customer was gay, or what his political beliefs were.
The Northern Irish Court of Appeal ruled earlier that there had been 'associative discrimination'. It said the reason that the customer had been treated less favourably was because the slogan on the cake related to gay and bisexual people - it was those groups whose political beliefs included a belief in gay marriage. Refusing the order therefore discriminated against the customer because he was associated with people of a particular sexual orientation and particular political belief.
The Supreme Court has overruled that ruling. It said that the bakery did not refuse to provide goods and services to the customer because of his sexual orientation when it refused to supply a wedding cake with the slogan 'support gay marriage' on it. Nor did it (or the owners) discriminate on the grounds of religious or political belief, and there had been no associative discrimination because there had not been a sufficient association between the customer and particular persons with those protected characteristics.
It also relied on human rights laws which protect people from being forced to express a political opinion they do not believe in.
The Supreme Court ruled, therefore, that the bakery had not been directly discriminatory on grounds of either sexual orientation or political belief.
(Case ref: Lee v Ashers Baking and Ors No. [2018] UKSC 49)
Read our discrimination information and guidance here.
What does 2019 have in store?
One word: Brexit. While no-one seems to actually know whether the UK will be in or out of the EU after 29 March 2019, one thing we can be sure of is that there will be legal changes ahead as a result of what ever deal… or no deal is agreed.
Keep following the Law Donut website and our twitter feed @BizDonuts for the latest news and up-to-date information and guidance on the laws and regulations that will affect your business in the year to come.
Happy New Year!