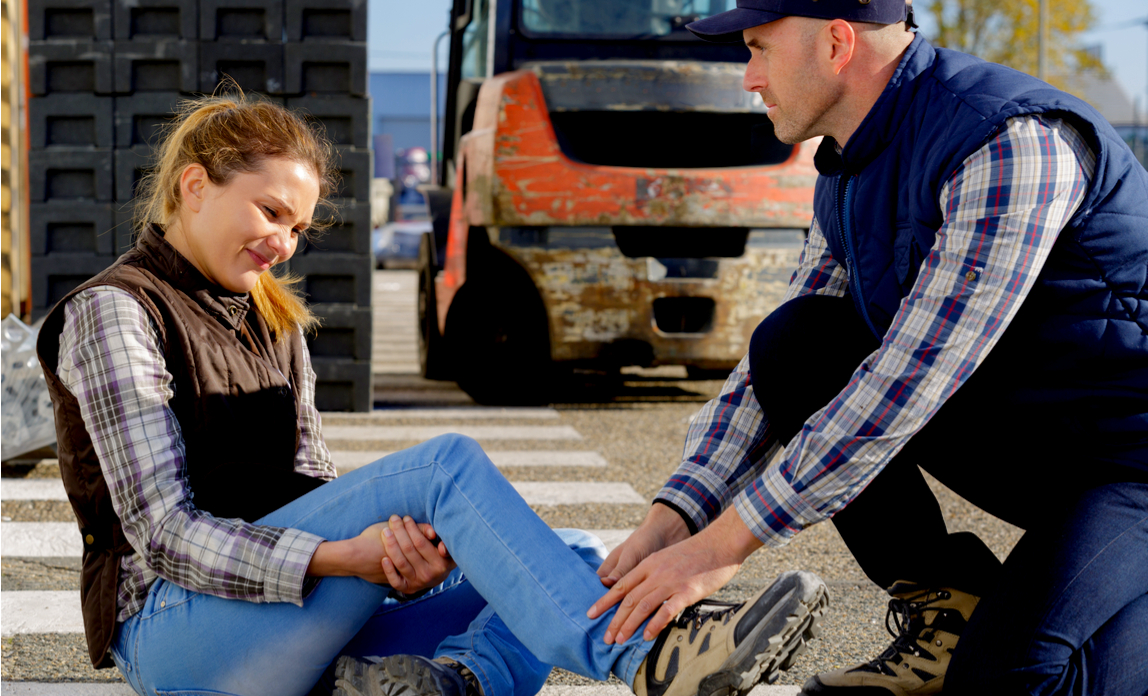 Since the ruling of Wilsons and Clyde Coal v English in 1937, a landmark case won by Thompsons Solicitors, an employer is legally obliged to provide a safe working environment for their employees.
If you have suffered an accident at work, it is important to know your rights. Here are some pointers to help you decide if you might have a claim.
What is an accident at work?
An accident at work is an incident where a worker was injured, and which was foreseeable. This could include injuries that occur because of a lack of safety equipment, poor conditions on a work site, or insufficient employee training.
Accident at work claims can be made for a range of injuries, from strain injuries after lifting heavy items to a fatality in the workplace.
Some of the most common injuries include slips, trips or falls and manual handling injuries. You could also have a right to claim if you were assaulted by a colleague.
Your health and safety rights as an employee
It is the duty of your employer to keep you safe while you are at work. You are legally entitled to:
the necessary tools and machinery to do your job safely;
a clean and tidy workspace;
all safety gear (including personal protective equipment) needed to complete your job;
sufficient training to carry out your job without risking injury.
If your employer has failed to provide any of the above, and you are injured, you could be entitled to financial compensation. The amount you are eligible for will depend on the severity of your injury.
Making a claim for a workplace accident
Anyone who has suffered an injury at work, in any job, has the legal right to make a claim.
For a case to be successful, an employee must be able to prove their employer failed to take reasonable care to safeguard their workforce, and that this resulted in an injury.
To help process your claim, your lawyers will arrange for you to be medically examined by an independent medical expert. The outcome of the examination will enable your lawyer to advise you on the compensation you can expect to receive.
Importantly, your job should not be affected if you make a claim against your employer. If your employer were to fire you because you made a legal claim against them, you would have a strong case for unfair dismissal.
No one should have to go to work in fear that they could be injured. If you have been injured and it was not your fault, do not hesitate to seek professional help and find out if you can make a claim.
Sponsored post. Copyright © 2018 Thompsons Solicitors