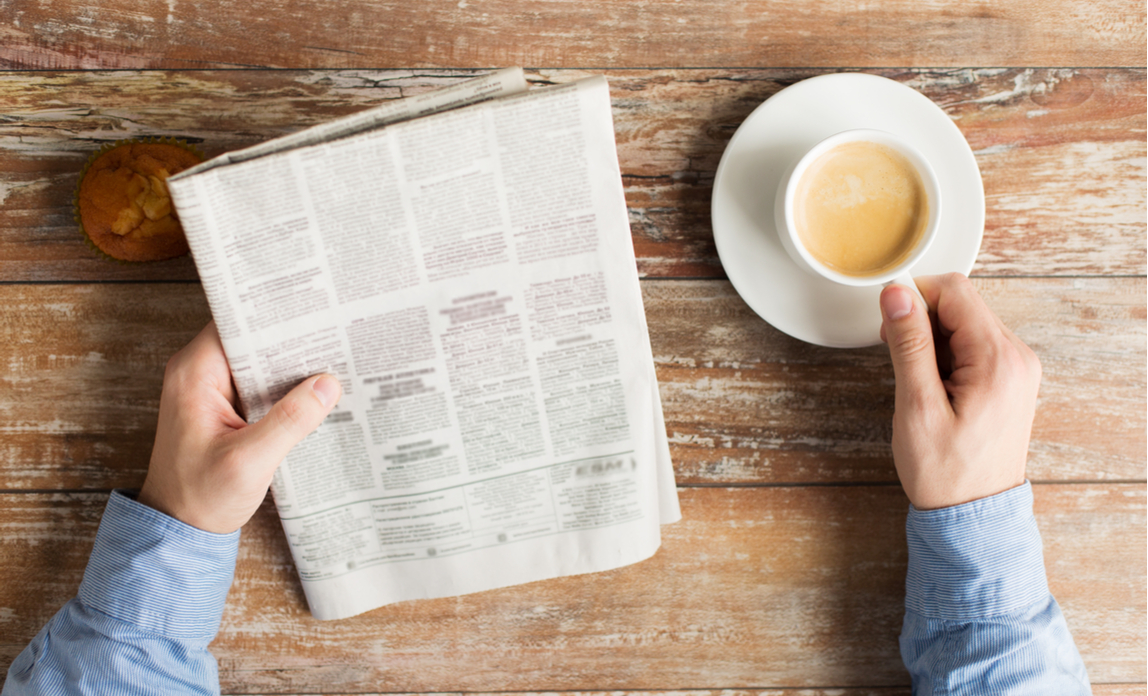 Catch up on the latest legal news stories that have caught our eye this month, including an unscrupulous divorcee trying to hide his assets, a pet food supplier infringing the Prosecco PDO with its trade mark application and an employee successfully claiming constructive dismissal following a pay cut. Plus new guidance from Acas on dress codes and discrimination.
Beware a claim of constructive dismissal if you cut an employee's pay without their consent
An employer cut a sales person's pay without their consent. When the employee resigned and claimed constructive dismissal, the employer tried to justify its actions in front of a tribunal by stating that the business needed to save money which was reasonable justification for reducing the employee's salary. The Employment Appeal Tribunal agreed with the sales person. It said a unilateral pay cut which breached an express term of an employee's contract, and/or the implied term of trust and confidence, would always be repudiatory breaches of the contract, irrespective of whether the employer had a reasonable or proper cause for its actions.
Employers proposing to cut an employee's pay without their express consent should note that they can never justify this breach of an express term of the employee's terms of employment, or breach of the implied duty to maintain mutual trust and confidence between employer and employee, by arguing reasonable or proper cause for it - as it automatically amounts to a constructive dismissal.
Case ref: Mostyn v S and P Casuals Ltd [2018] UKEAT 0158_17_2202
New guidance: Government publishes new guidance on dress codes and discrimination
The government Equalities Office has published new, free online guidance, Dress codes and sex discrimination – what you need to know, to help employees avoid discrimination or harassment claims arising from their work dress codes.
Download the guidance from the GOV.UK website
Thinking of renting out your flat on Airbnb? Check this doesn't breach your lease, mortgage or insurance policy first
Owners or tenants considering renting their flat out on Airbnb (the website allowing individuals to advertise and rent out their home or other property on a short-term let) or similar sites should check this does not breach their leases, following a recent case.
A tenant was in his flat so rarely that he decided to rent it out on Airbnb for about 90 days each year. The lease prohibited him from letting, subletting or licensing the flat, or parting with or sharing possession of it without the landlord's consent.
On the landlord's application for an injunction to stop him, the District Judge (DJ) ruled that the Airbnb lettings amounted to a subletting or licence in breach of the prohibition in the lease. The tenant had not obtained the landlord's consent.
The lease also contained very common restrictions prohibiting the tenant from using the flat "for any purpose whatsoever other than as a private residence".
Clauses in mortgages and insurance policies should also be checked to make sure that Airbnb lettings are not prohibited and do not require consent/are covered by insurance.
Case ref: Bermondsey Exchange Freeholders Limited v Ninos Koumetto (as trustee in bankruptcy of Kevin Geoghehan Conway) Case No: B02LB714 (Central London County Court)
Employer's inaction over harassment by a third party can mean the employer is also guilty of harassment
An employer faced with unlawful harassment in the workplace by a third party - such as a customer or visitor - should consider whether they should take action as their failure to do so could mean the employer is also guilty of unlawful harassment, if their inaction is because of a 'protected characteristic' of the victim, a ruling makes clear.
Under UK law, it is unlawful discrimination if someone is harassed at work because of a 'protected characteristic' – such as their age, disability, gender reassignment, marriage and civil partnerships, race, religion or belief, sex and sexual orientation. Harassment occurs when someone behaves in a way which offends someone else or makes them feel distressed or intimidated – for example, by bullying them, making abusive comments or jokes, or through graffiti or insulting gestures.
Until 2013, employers were liable under discrimination laws if they failed to prevent harassment in the workplace - not only by an 'employee, servant or agent' but also by third parties such as customers, or visitors to their premises. Liability in respect of third parties is now abolished.
Following a recent case, the Court of Appeal confirmed that an employer's liability for third party harassment had been abolished. However, it clarified that an employer's inaction following harassment by a third party can, itself, amount to unlawful harassment by the employer. The employer can itself be guilty of harassment if the reason it took no action was discriminatory – ie the decision to take no action was because of, or influenced by, the victim's race, sex, age, disability, religion, etc. (ie a protected characteristic).
Employers should ensure staff are trained to deal with harassment arising at work, make it clear to customers, suppliers and visitors (for example, through signage or notices) that harassment is unacceptable, and record instances of harassment and action taken.
Case ref: Unite the Union v Nailard [2018] EWCA Civ 1203
Don't even think about it! English courts can 'lift the veil' on foreign companies created by unscrupulous spouses trying in a divorce settlement
A court has ordered a Russian husband to transfer a valuable asset to his wife as part of their divorce settlement, notwithstanding that it is owned by a limited company.
The usual rule is that assets registered in the names of companies – which, in law, are separate legal entities - even if they are wholly owned and controlled by a spouse – are not taken into account in a divorce settlement as they are company assets. However, in exceptional circumstances the courts can 'lift (or 'pierce') the corporate veil' and treat its assets as belonging to the spouse.
In this case, the court lifted the corporate veil because it found that the husband had intentionally taken exceptional steps to put the asset beyond the reach of the English courts and, therefore, his wife. The asset had been taken to Dubai, and ownership of it had changed several times for no apparent reason other than to avoid it being taken into account in the divorce negotiations.
A spouse moving or considering removing assets to remote locations and put their ownership into the names of corporate entities, raising the strong inference that they are simply trying to avoid the asset being taken into account in divorce negotiations, should be aware that the English courts may 'lift the corporate veil' and treat the assets as belonging directly to the spouse.
Case ref: Akhmedova v Akhmedov [2018] EWFC 23
Mere fact that a trade mark 'evoked' the Prosecco Protected Designation of Origin was enough to infringe it
A pet food company applied to register 'Pawsecco' as a UK trade mark for certain pets' treats. The body managing Prosecco's 'Protected Designation of Origin' (PDO) and its EU collective trade mark 'Prosecco PDO' (containing an image made up of a number of wine glasses forming a circle) objected to the application on grounds it infringed both.
The claim in relation to the PDO succeeded because of the fact that the Pawsecco mark would evoke the Prosecco PDO in consumers' minds. Indeed, that was what underpinned the commercial value of the name 'Pawsecco' to the pet company - it would not generate sales for them if Prosecco was not evoked. Even though consumers would know that Pawsecco was not actually associated with Prosecco, the association of ideas meant that the pet company was taking undue advantage of the PDO.
The same reasoning may well apply to Protected Geographical Indication (PGIs), such as that which protects Scotch whisky.
Businesses should avoid using trade marks, or applying to register them, if the commercial value of the mark is that it evokes a PDO, so there is an association of ideas between the mark and the PDO. This will be enough to infringe the rights in the PDO.
Case ref: Trade mark application 3215159 in the name of Woof and Brew for the trade mark Pawsecco and opposition thereto (under 409494) by Consorzio di Tutela Della Dominazione Di Origine Controllata Prosecco
Case law: Landlords may commit environmental offences if departing tenants leave unauthorised waste on site
A tenant operating a mattress recycling business was served with an Environment Agency enforcement notice because it did not have an environmental permit or a waste exemption. It ceased trading and quit the site. It left unauthorised waste comprising more than 20,000 mattresses – about 471 tonnes of waste – which remained on site for almost ten months.
The landlord company and its director were convicted in the Magistrates' Court of knowingly permitting a waste storage operation without a permit.
On appeal, the High Court ruled that the storage of the mattresses was within the definition of a waste operation, and the landlord and director could be knowingly permitting the offence to take place simply by knowing the mattresses were on site without authorisation, and taking no steps to sort the matter out.
Landlords should be aware that they and their officers may be guilty of environmental offences, eg carrying on a waste operation without a permit – if a departing tenant operates without a waste permit and leaves unauthorised waste on the site - and the landlord knows about it but does nothing to prevent it or sort it out.
Case ref: Stone and Salhouse Norwich Ltd v Environment Agency [2018] EWHC 994
Act fast if your company's computers are hacked and you could come out on top
A company's servers were hacked and its data stolen. The hacker demanded £300,000 or they would make the data public. As proof they had the data they directed the company to a password-protected website, and gave the company the password so it could verify that the data had been stolen and could be made publicly available.
The company strung out negotiations with the hacker. In the meantime, it obtained an interim injunction for delivery up and/or destruction of the data. The High Court restricted access to the court file, dealt with the application on an ex parte basis (ie without involving the hacker) and anonymised the company's identity, to prevent the hacker finding out and publishing the data anyway.
The company also investigated where the website was being hosted (it was in another EU country), and also obtained an injunction in that country, requiring the host to block access to the hacker's website.
When the injunctions were served on the hacker, the hacker started posting the data on other websites. The company was then able to serve copies of the injunctions on the hosts of those sites, and the data was taken down in each case.
A fortnight later, the ransom demand was reduced to £100,000. By the time of the hearing to decide whether to continue the injunction, the hacker seemed to have given up. The Court nevertheless continued the injunction.
Businesses who have been hacked have remedies available that can severely discourage and undermine hackers who have stolen data from them and are threatening to publish it online, provided they act quickly.
Case ref: PML v Person(s) Unknown [2018] EWHC 838