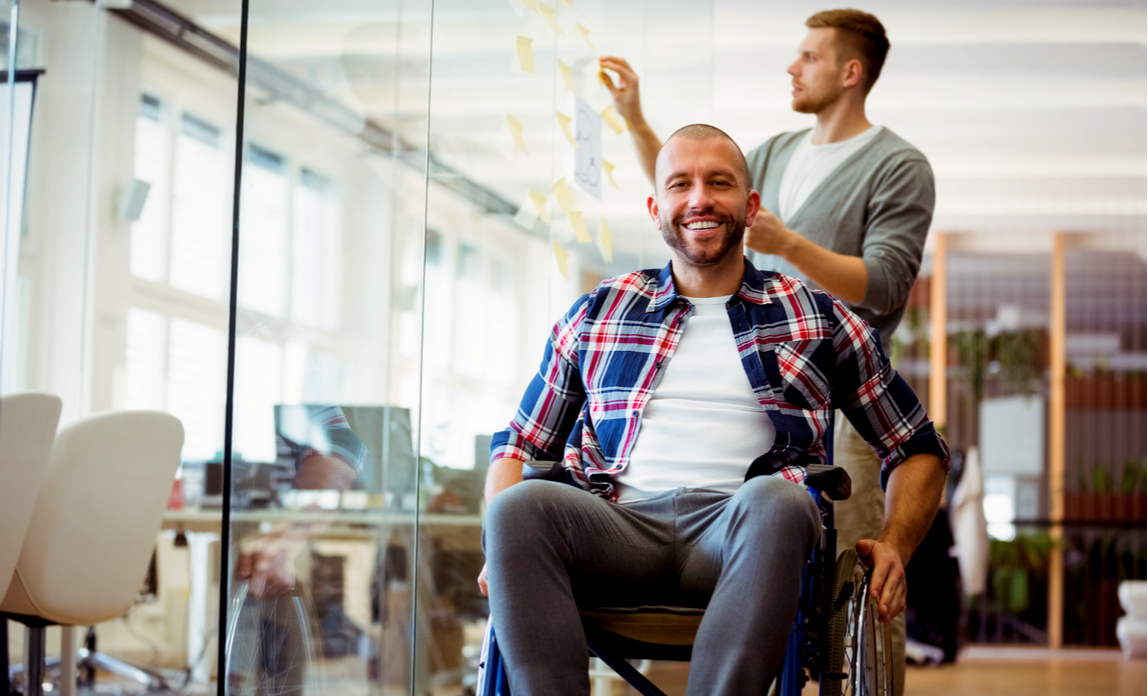 Businesses have an obligation - both legal and moral - to make as their premises as accessible as they can for those with disabilities.
This can include everything from providing wheelchair access for visitors to making specific provisions for those who may require them in the workplace.
We detail some of the legal requirements and ramifications, as well as what steps business owners can take to ensure the right support is being offered.
Legal requirements around disability
The Equality Act 2010 made it a requirement for organisations to show they are taking 'positive steps' to remove 'barriers' that individuals face due to their disabilities. The financial responsibility for making changes lies with the business in question.
For your actions to qualify as 'reasonable' action, you need to take into account factors such as:
the type and level of disability;
how easy the proposed changes will be to make;
how much resource and finance you have available.
Failure to make appropriate changes may be viewed as unlawful discrimination on the part of the business. As such, charges can be pressed by the individual against their employer.
The steps you can take
As mentioned, the exact steps to be taken will vary depending on circumstances. Some examples of what could be changed include:
Improved access
Making doorways, walkways and entrances and exits wide enough for wheelchairs can be hugely beneficial. You should make sure that all workplace areas and facilities have some form of step-free access if needed.
Easier travel
Wheelchair-accessible vehicles such as those offered by Allied Mobility can ensure that employees who need to travel in the course of their jobs have the same options as other employees.
Specialist tech
Automated technologies can manage lighting and ventilation for those who cannot use conventional controls. There are also apps and keypads that can support the hard of hearing and those with poor vision.
If you have an employee with these challenges, be sure to involve them so that you can be sure you're implementing the right changes for their needs.
Final thoughts
Failing to meet your accessibility obligations can have serious legal ramifications - so don't put it off. As long as you are taking positive steps to make sure no-one is put at a disadvantage, you will be headed in the right direction.
Copyright © 2018 Article was made possible by site supporter Victoria Harrison