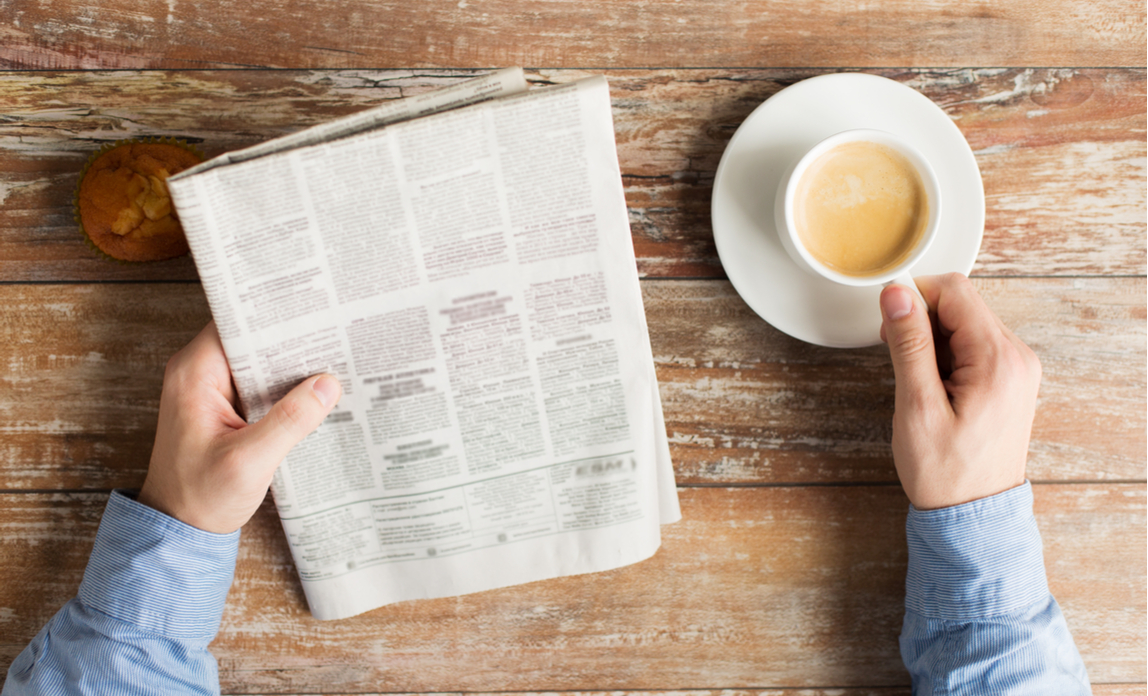 In an echo of the recent Supreme Court decision in the Pimlico Plumbers case, a recent Employment Appeal Tribunal decision also confirms that individuals classed as self-employed in the gig economy may in fact be entitled to some of the same employment rights as workers.
Brexit negotiations are also in the news and you can read more below about how this will affect you if your company website uses a .eu domain name. Read about this and other recent legal news and changes that could affect you and your business below.
Employment Appeal Tribunal confirms cycle couriers are to be treated as workers for holiday pay purposes
A cycle courier, whose jobs were generated by an app which he logged into when available for work, had a contract stating he was an 'independent contractor'. He claimed he was a 'worker' for the purpose of the working time rules and was therefore entitled to holiday pay.
The Employment Appeal Tribunal (EAT) agreed. It said that the contract did not reflect the reality. It found that when the courier was logged on to the app, the employer had to offer the courier work, and he had to accept the work offered. This meant there was a contract with mutual obligations during those periods and he was, therefore, a worker.
Businesses which generate and pass work to third party individuals, taking a commission each time, and who treat the individuals as self-employed, should consider whether they may in fact be 'workers' under UK working time laws, and therefore entitled to holiday pay.
Case ref: Addison Lee Ltd v Gascoigne UKEAT/0289/17/LA
Is it discriminatory to pay fathers on shared parental leave less than mothers on maternity leave? Possibly, according to two recent rulings
Employers offering enhanced contractual maternity pay to mothers should consider also giving enhanced pay to fathers taking shared parental leave, or risk a direct or indirect discrimination claim, following two recent rulings.
Employers offering enhanced contractual maternity pay to mothers should consider giving enhanced pay to fathers in the event a couple choose to take shared parental leave, or risk a direct or indirect discrimination claim
If they do not give fathers enhanced pay, they should identify their reasons (which may be different in relation to the first 14 and/or 26 weeks after childbirth, and thereafter) as to why this is a proportionate means of achieving a legitimate aim (such as mothers' health and wellbeing, and encouraging recruitment and retention of female employees), and record those reasons
Case refs: Capita Customer Management Ltd v Ali UKEAT/0161/17/BA
Hextall v Chief Constable of Leicestershire Police UKEAT/0139/17/DA
Court gives guidance on how to interpret uncertain terms in commercial agreements
A company and a financial advisor entered into an agreement authorising the advisor to sell a third-party's financial products for a commission.
The agreement said that the advisor had to pay back commission if a client bought a product but then withdrew within three years. The wording used was that "the amount of initial commission clawed back relates to the amount invested, length of time invested and amount withdrawn". It was not, therefore, immediately clear how much commission the advisor had to repay if a client withdrew after, say, two years.
When two clients withdrew within the three years the company tried to reclaim commission, but the advisor argued that the clause in the agreement requiring repayment was void for uncertainty because it did not clearly set out how the amount to be repaid should be calculated.
The Court of Appeal ruled that the wording was clear enough for a reasonable person to think that the clause meant the amount of commission repaid in a particular case should be calculated as a percentage of the original commission, which reduced over time on a straight-line basis.
The Court was not substituting its own clause for the one in the agreement, it was interpreting the meaning of the words used, as they would be interpreted by a reasonable third party.
When entering a commercial agreement, businesses should ensure there is no ambiguity in the wording used in it, and should not assume uncertain terms will be unenforceable. Otherwise they risk the courts interpreting the agreement in a way they are not happy with, should a dispute arise.
Case ref: Openwork Limited v Forte [2018] EWCA Civ 783
New practice: Companies House steps up enforcement of 'persons with significant control' disclosure rules
Limited companies, LLPs and other entities are subject to the 'persons with significant control' (PSC) regime, requiring them to disclose to Companies House individuals with significant control over them.
However, there continues to be a significant amount of inaccurate information about PSCs filed at Companies House. The latest Companies House business plan makes clear it is stepping up its campaign to ensure the PSC information it holds is increasingly accurate and up-to-date. It will:
Contact organisations it thinks have misunderstood the rules
Pursue organisations that have neither filed information about PSCs nor notified it of 'additional matters' – for example, they do not believe they have any PSCs
If organisations have requested further information from PSCs, or sanctioned them for not complying with requests, follow up to make sure their PSC information is up-to-date
Deal quickly and effectively with complaints received about missing or incorrect PSC information
Share information with law enforcement and government departments, to help deal with economic crime
Companies, LLPs and others affected should review their PSC information, procedures and any outstanding notices, to ensure that they comply with their obligations under the PSC rules, and that their PC information is always up-to-date.
New law: Directors and others can more easily make home addresses at Companies House unavailable for public inspection
From 26 April 2018, directors, company members, secretaries, 'persons with significant control' of UK limited companies, and members of LLPs can ask Companies House to make their residential addresses on their organisation's public record unavailable to the public, whenever those addresses were filed there and whichever documents they appear in, without having to satisfy previous criteria. Proposed and former directors, etc, can also apply.
However, if you are removing your residential address from a company of which you are currently a director, you must provide a 'service address' to replace it. This may be your business premises, or a professional advisor's office (although they will usually charge you for the service). You cannot use a PO Box number.
If you are no longer a director, etc, Companies House will keep the first half of your postcode (or equivalent information) on the public record and hide the rest of your residential address.
There is an exception if you use your residential address as your registered office address. Note that there is a fee of £55 for each document that is to be suppressed, so costs can add up.
Directors, company secretaries and others affected by the new laws should consider whether they wish to make their home addresses unavailable on the public record, given how much easier it now is to do so
New law: European Commission issues Notice on potential effect of Brexit on UK companies and individuals using .eu domain names
UK businesses with .eu Top-Level Domain (TLD) domain names will want to review whether they need to register alternatives following a recent Notice from the European Commission on the potential impact of Brexit on such domain names.
According to the Notice to stakeholders: withdrawal of the United Kingdom and EU rules on .eu domain names, the main effect of Brexit on .eu domain names is that, unless there are provisions in any EU/UK withdrawal agreement to the contrary, the EU regulatory framework for them will no longer apply to the UK from Brexit day (11pm on 29 March 2019), when the UK leaves the EU.
One requirement of the regime is that only the following are allowed to register .eu domain names:
Undertakings with a registered office, central administration or principal place of business in the EU
Organisations established in the EU without prejudice to the application of national law
Individuals living in the EU
UK entities and individuals will no longer meet any of these criteria after Brexit so will not be able to register new .eu domain names, or renew existing ones. Nor will it be possible to redirect traffic from an existing .eu domain name to a new domain name.
Businesses and individuals using .eu domain names should:

Download the Notice from the ec.europa.eu website
Consider whether to:

transfer their .eu domain names to an EU registrant, such as an EU subsidiary in the same group of companies, and/or
register the main domain names under a different TLD (and redirect traffic from their .eu domain names to those new names in the meantime, so the market becomes used to the new domains and to safeguard SEO rankings by giving search engines time to adjust to the change
New guidance for employers on religion and belief in the workplace from Acas
Acas has launched new guidance, Religion or belief discrimination: key points for the workplace, which aims to help employers determine "how to reduce the chance of religion or belief discrimination happening in the workplace, how it might still occur and how it should be dealt with if it does happen" and to avoid the legal liability which can otherwise apply if employees and others are discriminatory. It also helps employers to go beyond mere legal compliance, and make the workplace more inclusive.
Download the new guidance from the Acas website.
New guidance: Disclosure and barring checks guidance updated
The new guidance, DBS checks: guidance for employers, contains additional information on, for example, identifying fake documents and how to complete the online application for a basic check.
View the new guidance on the GOV.UK website.