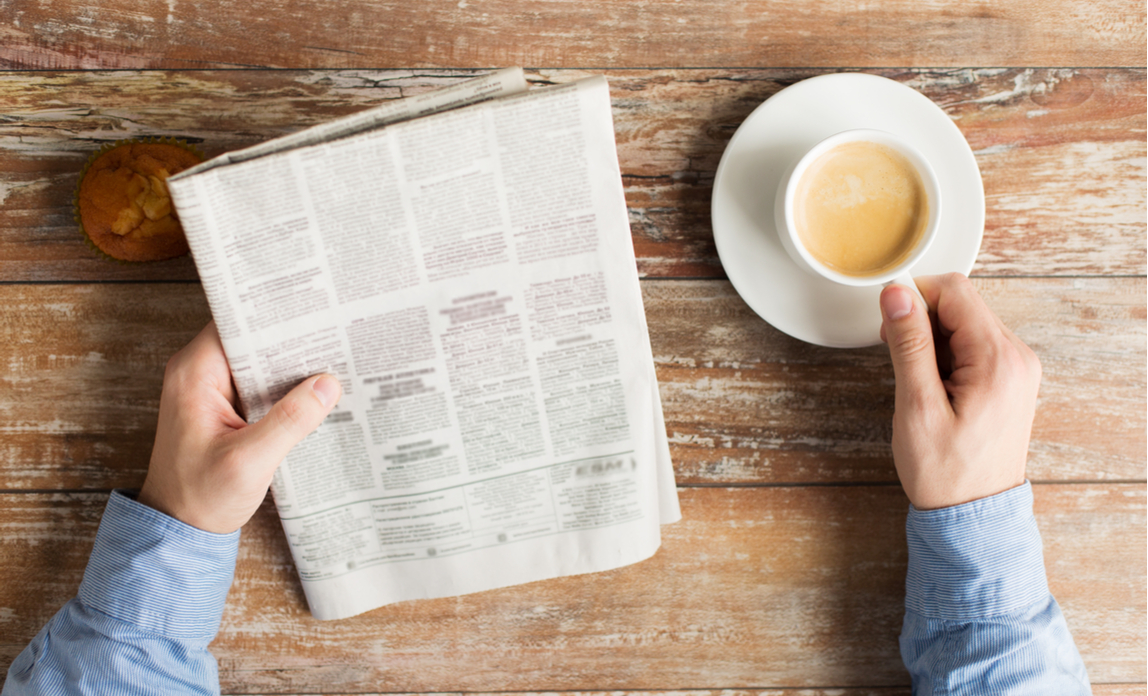 When you are running a business, there are a million and one rules to comply with and changes to keep on top of. Most of us have heard about the new GDPR rules that come in later this month, but how many of you know what it actually means for your business? Here's our overview of the latest legal news and what it means for you.
GDPR to make it harder for IP owners to identify domain name owners infringing their rights
Owners of intellectual property (IP) rights such as trade marks could find it harder to obtain details of UK domain name owners allegedly infringing their IP rights from May, because of the EU's General Data Protection Regulation (GDPR).
GDPR replaces UK data protection laws from 25 May 2018. It provides individuals with greater control over use and disclosure of their personal data.
One consequence is that the UK domain name register, Nominet (which is responsible for administering UK domain names) is proposing to stop making individual domain name owner details immediately available to users of its online 'Whois' domain name search facility unless it has the owner's express consent to do so. A searcher will need to show they have a 'legitimate interest' in having access to those details before being given access to them.
IP rights owners wishing to take action against domain name owners, for example, because they are operating a website which infringes their IP rights, will therefore find it harder to obtain details of any domain name owner allegedly infringing their rights.
Small businesses must take necessary steps to comply with Bribery Act
Commercial organisations, including small businesses, must carry out formal anti-bribery risk assessments, and other necessary steps to comply with UK Bribery Act, or risk a conviction for failure to provide 'adequate procedures' to prevent bribery, following the first defended Bribery Act prosecution.
Proceedings were brought against a small, local interior design company in London under the Bribery Act 2010. In its defence the company said it had 'adequate procedures' in place designed to prevent associated persons committing bribery, including long-standing staff policies encouraging staff integrity, and transparent, open and honest dealings with third parties.
A commercial organisation commits an offence under the Act if a person 'associated' with it bribes another person, intending to obtain or retain business, or an advantage in the conduct of business, for that organisation. A person is associated with the organisation if it performs services for or on its behalf.
In this case, the company was convicted - it had failed to show it had adequate anti-bribery procedures in place. It is likely that the reasons for this included the lack of an anti-bribery policy at the relevant time (particularly, that it had not taken any action as a result of the Bribery Act or related official guidance), the lack of a designated staff member to report bribery concerns to, lack of any anti-bribery training, and inadequate records of concerns.
To prevent falling foul of the Act, small businesses should:
carry out formal anti-bribery risk assessments
introduce and monitor an anti-bribery policy, including staff training, adequate record-keeping, and appointment of a designated compliance officer
[Case ref: R v Skansen Interiors Limited]
New Health and Safety Executive (HSE) guide on dealing with risks of manual handling in the workplace
Employers will welcome a new guide from the HSE, Getting help with manual handling risks in your business, to help them deal with the risk of musculoskeletal disorders (MSDs) in the workplace.

The guide includes sets of questions for employers, and case studies, covering issues such as management of MSD risks, MSD risk assessment, organisation and design issues in the workplace, attitudes and behaviours, and tailored training.
You should review your current manual handling procedures, policies and training in light of the new guidance.
Reclaim fees paid to register Powers of Attorney between April 2013 and 31 March 2017
Individuals who made Lasting Powers of Attorney or Enduring Powers of Attorney in England and Wales, which were registered with the Office of the Public Guardian between 1 April 2013 and 31 March 2017, can claim a refund of part of their fees.
Most claims can be made online, if the application is made by the donor of the Power, as well as by phone. If the donor has died, their personal representative/s (ie executors and administrators) can also apply, but must correspond by email or post. Refunds range from £34 to £54, depending on when the Power was registered.
New Code of Practice published to help manufacturers and retailers handle product recalls
Manufacturers and retailers will welcome the first Code of practice for Product Recalls, published by the UK Office for Product Safety and Standards (OPSS).
The new Code, prepared with the British Standards Institute (the UK body regulating national standards), clarifies what is expected of manufacturer, retailers and others in the event a product has to be recalled to ensure consumer protection, and to enable them to establish processes and allocate responsibilities accordingly.
New waste management and disposal laws - landowners' liabilities increase
Landowners should ensure waste will not be stored illegally on their land by their tenants or other occupiers, even if brought onto that land legally. All businesses must also ensure they only deposit waste at permitted sites, or they may have to pay landfill tax following changes to environmental waste rules.
As of 1 April 2018, landfill tax is now payable in England and Northern Ireland for illegal waste disposal at unauthorised sites. The tax is payable by anyone who deposits waste, or knowingly allows it to happen (in addition to their criminal liabilities). HM Revenue & Customs may also impose a penalty of up to 100% of the tax due.
Also, from 9 May 2018 new rules enable the Environment Agency, Natural Resources Wales and local authorities to serve notices on occupiers of land, requiring them to remove illegally stored waste, even if it was originally deposited legally. Failure to do so is an environmental offence. However, the notice can be served on the landowner in these circumstances:
the occupier fails to comply
there is no occupier, or
it would be too expensive for the enforcing authority to identify the occupier