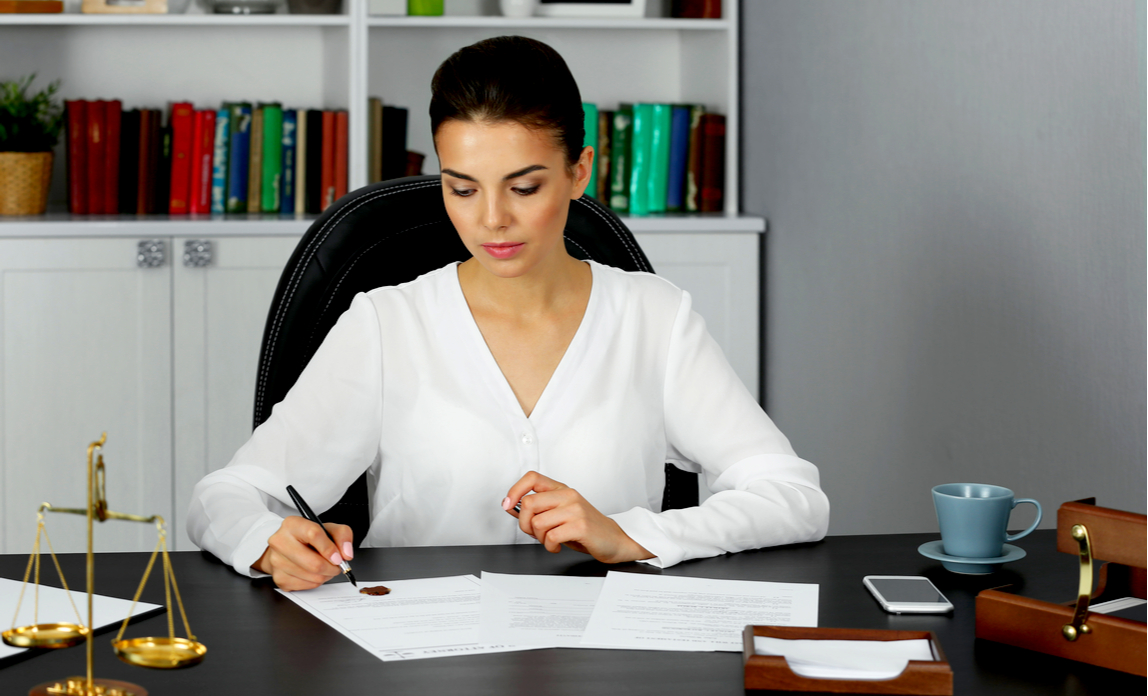 Paralegals work for solicitors and barristers, and they may also offer their services direct to consumers as individual practitioners.
Most paralegals offer a great service, at a fraction of the cost of a solicitor or barrister, but always check that you are using a registered practitioner.
Here are three things you need to check before you engage a paralegal:
If they do not work for a solicitor or barrister, ensure that they are a member of a professional body such as the National Association of Licenced Paralegals (NALP) or registered with the Professional Paralegal Register (PPR).
They should have either a NALP Licence to Practise or a PPR Practising Certificate; they should also have Professional Indemnity Insurance (PII).
Ensure that the activity you need help with is something that a paralegal is allowed to deal with.
Essentially, paralegals can do almost everything a solicitor can do. However, there are a few exceptions. These are known as "reserved activities" i.e. activities that still remain the monopoly of solicitors.
For example, one exception relates to the buying or selling of property; an individual must be a solicitor or licensed conveyancer, otherwise they cannot perform a conveyancing transaction on your behalf.
Unfortunately, in life, sometimes things go wrong. If this has happened, what can you do? How can you make a complaint?
Making a complaint if the paralegal is employed
Communicate your concerns to the paralegal to give them a chance to put things right.
If you get no joy from this, contact the paralegal's employer clearly stating your complaints to give them a chance to sort it out.
If you are still not satisfied, contact the Legal Ombudsman (Office of Legal Complaints). However, this route only applies to paralegals who are employed by a regulated professional such as a solicitor or a barrister.
If the paralegal is self-employed and is a member of a professional body such as NALP:
Communicate your concerns to the paralegal to give them a chance to put things right.
If you are not satisfied then make a complaint in writing and request an investigation to the paralegal's membership body. It will investigate and respond within a given time frame. See NALP's policy regarding complaints about a member.
How does NALP safeguard the consumer?
NALP has codes of conduct and ethics for members as well as guidance to members on Offering Legal Services and Holding Out to which all NALP registered members have to agree.
It is now also a requirement that if a paralegal wishes to offer legal services, he or she must have Professional Indemnity Insurance and either a NALP Licence to Practise, or PPR Practising Certificate. NALP can apply stringent sanctions against any member against whom a complaint has been made and is upheld.
Many paralegals work as freelancers, mostly getting work via solicitors or barristers. The solicitor does not employ them; they are self-employed. However, any freelancer doing a job for a solicitor or barrister is covered by their insurance. Some freelancers may do work for their own clients and if this is so, make thorough checks in order to protect yourself.
In conclusion, always be sure to check that your paralegal is registered and has the appropriate insurance. Paralegals can help with a wide variety of legal issues. Many specialise in particular areas, for example dealing with disputes between landlords and tenants or chasing debts, and they charge much less than solicitors, so they are well worth considering if you have a legal issue.
Sponsored post. Copyright © 2017 Amanda Hamilton is chief executive of NALP, the non-profit membership body for paralegals and accredited professional training organisation.