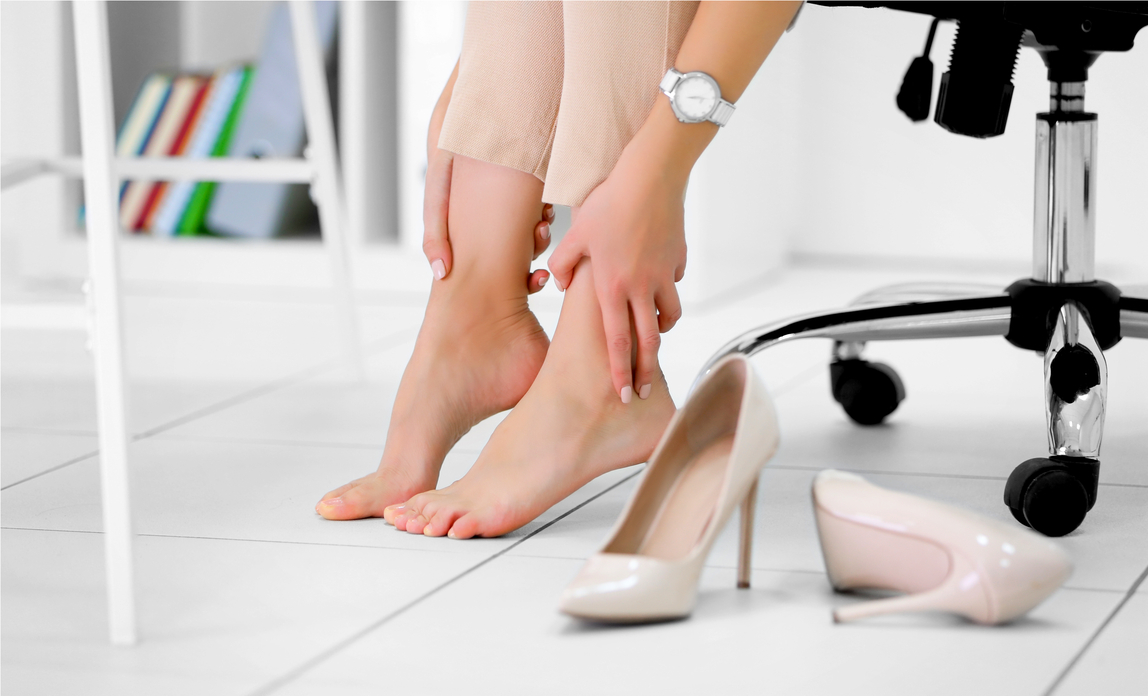 The Government's recent failure to introduce a law making it illegal for employers to require female staff to wear high heels at work means businesses need a dress code more than ever.
Last year, Nicole Thorp, a temporary receptionist on the books of Portico, arrived for work at PwC wearing flat shoes. She was sent home without pay for not complying with the dress code to wear high heels of between two and four inches.
Petitioning for change
Rather than bring a tribunal claim for unfair or discriminatory treatment, she decided to start a petition calling for the law to be changed in this area.
Ms Thorp set up a petition on the Government website, calling for it to be illegal for employers to require female staff to wear high heels at work. The petition was successful in obtaining more than 150,000 signatures over six months.
The issue was then discussed by the House of Commons Petitions Committee and the Women and Equalities Committee; and in January of this year they published a joint report, High heels and workplace dress codes.
The Committee undertook an inquiry and heard evidence from Ms Thorp and others. The report concludes that employers who require women to wear high heels at work are "seriously failing in their duties towards their employees" and could be causing damage to their health.
Government response
The Government published its response to this report on 20 April 2017. Despite saying that it will work to ensure women are not held back in the workplace by outdated attitudes and practices, the Government has rejected any recommendations for the law to be changed. Instead it is supporting an approach based on more detailed guidance and awareness campaigns with the help of organisations such as ACAS.
Advice for employers on dress codes
This means it's even more important for businesses to devise a dress code that is appropriate and fair for both men and women. For example, British Airways has recently allowed female cabin crew to wear trousers after a dispute in 2016.
Here are some guidelines for creating an effective workplace dress code:
Don't apply a dress code rigidly, because there may be a good reason why certain people are unable to comply.
Communicate to all your employees the reason why you are introducing a dress code - there may be a health and safety reason for why people need to wear certain clothing.
Review the dress code regularly taking into account the perceived needs of workers.
Distinguish between front office staff and back office roles.
Nicole Thorp's courage and determination may not have achieved the result she wanted, but at least she was successful in opening up a debate about the issues involved with dress codes.
Jane Crosby is an associate at law firm Hart Brown.