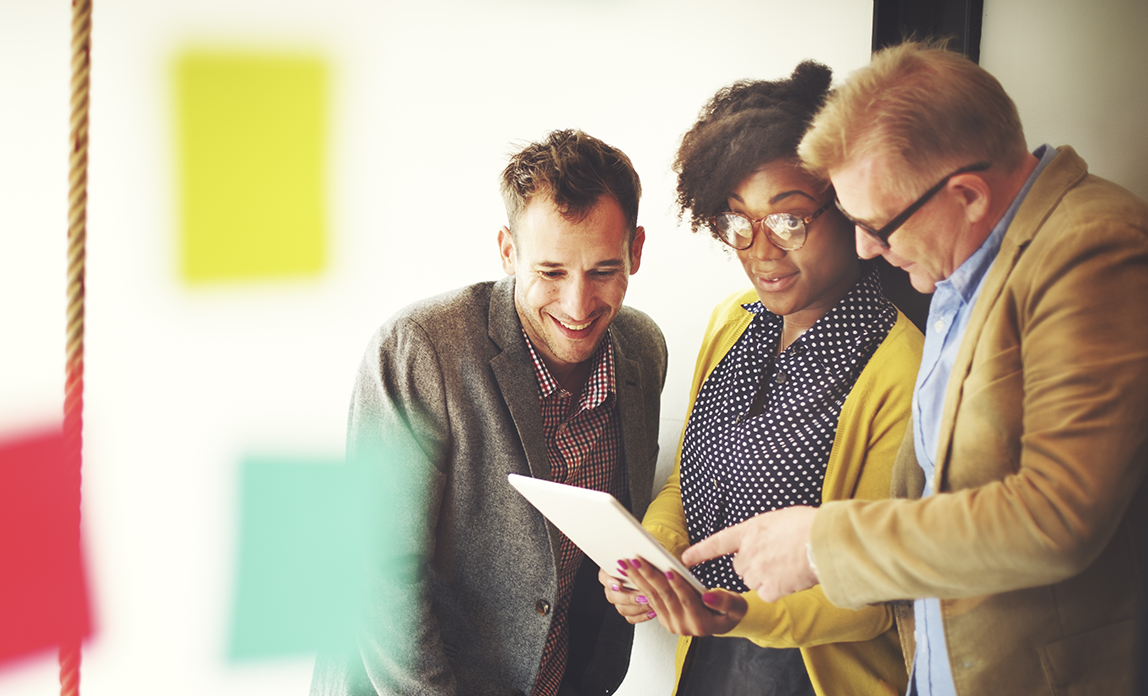 All employers have to enrol eligible employees into a pension scheme by April 2017.
This might sound like a daunting task and you might be unsure as to what process to follow. The Federation of Small Businesses (FSB) explain how you can sign up your employees to a workplace pension scheme, and how they can help with the process.
Who qualifies?
The process for signing up employees is called auto-enrolment. This became a law in October 2012 and it requires employers to make a pension provision for employees that meet the appropriate requirements. These are:
working in the UK;
earning a minimum of £10,000 per year;
aged between 22 and the state pension age.
Employees that meet these requirements should be enrolled into a pension scheme. However, the exact deadline for enrolment varies depending on the size of a business. Every business has its own deadline - known as staging dates.
Staging dates
The deadline for each business to have set up auto-enrolment varies depending on the number of employees and its PAYE reference number.
You can look up your deadline on the Pension Regulator's website. It requires you to use HR records to state how many employees you had on 1 April 2012 and also your business's PAYE reference.
It is your duty as an employer to ensure you have your staff enrolled in a workplace pension by the staging date.
Please note that all employers who don't use a PAYE system have a staging date of April 1 2017.
What do I need to do?
Once you have your staging date, it's important to put all your pension provisions in place before that date.
This involves making decisions and tackling a number of tasks, including:
Amending pay systems to accommodate changes. Employers have a minimum contribution they need to make to a pension. You need to ensure your systems are able to handle these payments, and that you're able to process pension contributions correctly in order to be compliant with pension regulation.
Decide how much you and your employee want to pay in. Both parties must abide by minimum requirements; currently the total minimum combined contribution is 2%, with the employer making at least 1% contribution and the employee making up the rest. Minimum contribution levels rise to 2% (employer) and 5% (total) from April 2018. However an employee or employer can choose to pay more into the workplace pension, which provides both with savings on tax and national insurance. The employee needs to be consulted before agreeing to this process.
Provide staff details. This means providing the details of all employees being enrolled in the pension scheme.
Keep staff informed throughout the process. The process needs to be transparent. The start date for pension contributions or any delays to this date, changes to pension schemes, or withdrawal from a pension scheme have to be communicated to staff. This is best done in writing to provide both you, as the employer, and the employee with a record of all communications.
Complete your declaration of compliance with The Pensions Regulator. Once your eligible employees are enrolled and your contributions have begun, you need to inform the Pensions Regulator. This means you're then registered as having fulfilled the duties set to you as an employer and helps you to avoid any undue penalties.
Failure to comply
Auto-enrolment is a legal requirement and the penalties for failing to meet your staging date can be severe.
The Pensions Regulator can issue a range of penalties to a business. The first is a fixed penalty notice, which comes with a £400 fine.
From there, penalties can move to more severe fines depending on the number of staff you employ. An escalating penalty is charged per day, costing anywhere from £50 to up to £10,000.
The regulator also has access to a similar penalty, called a Prohibited Recruitment Conduct Penalty Notice. Again, this can increase depending on a business, based on the number of employees it has, ranging from £1,000 to £5,000.
If a business is found not paying the right contribution to staff, an alternative penalty is a civil penalty. Targeted at businesses and business owners, this can involve individual fines of £5,000 to fines of up to £50,000, which are aimed at the company.
How FSB can help
Auto-enrolment can feel like a minefield, with lots of areas to navigate, deadlines to meet and decisions to make. To help, FSB members have exclusive access to their Workplace Pensions service. This is a specially designed service that provides businesses with a fully compliant pension scheme that's quick and simple to set up.
The service offers:
access to leading pension provider, Legal & General;
the option of a one-off set-up charge that covers all aspects of setting up your pension scheme, with guidance and assistance, starting at £399+VAT;
the ability to set up your scheme in time for your staging date, but not start contributions until then;
full support and guidance with a dedicated freephone helpline;
access to online information, education and admin tools for you and your employees;
the ability to transfer pensions if an employee leaves your company;
an optional ongoing support and scheme administration service.
To find out more about auto-enrolment or how FSB can help you with your pension scheme, visit the FSB Workplace Pensions page or their dedicated resource hub.
Sponsored post. Copyright © 2017. FSB are the experts in business. They offer members a wide range of vital business services including advice, financial expertise, support and a powerful voice in government.