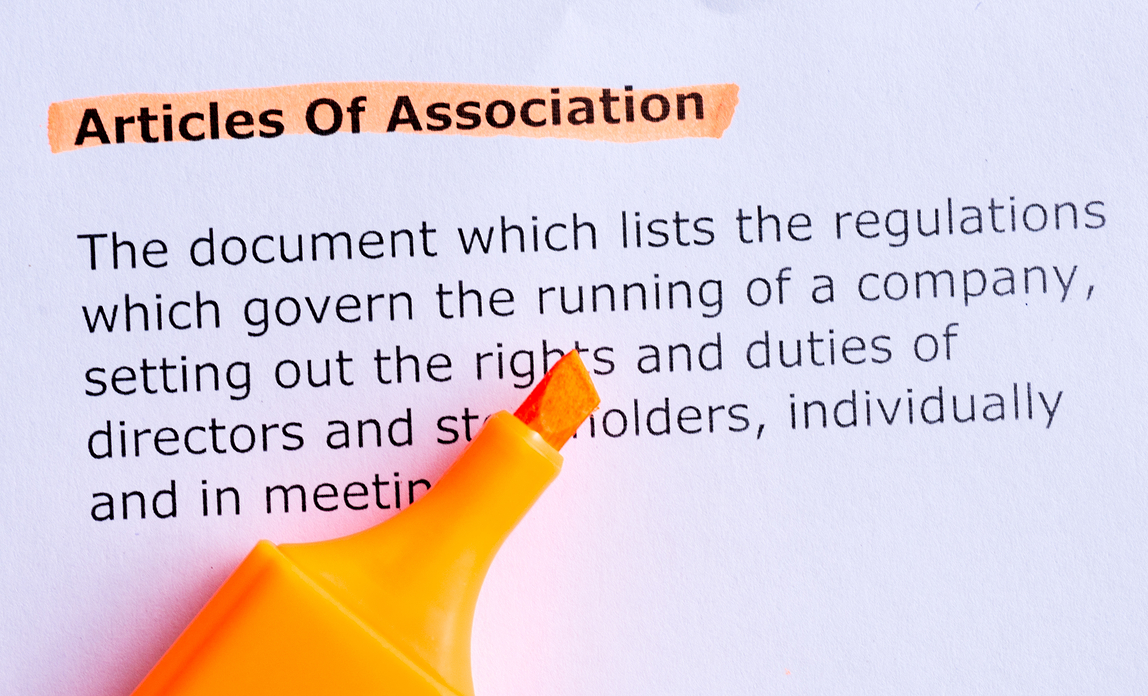 A great idea and the drive to succeed are the crucial ingredients for starting up a small business, but once you actually start operating, there's a whole lot more that you'll need to do.
One of the most important aspects of starting up a business is the legal paperwork that goes into ensuring that the company is above board. With that in mind, we're going to talk about the articles of association that every business is expected to have.
The basics
Articles of association are the documents that lay out how a company should be run, setting down the rules that company directors and officers are expected to follow. This includes everything from administrative processes, such as what would happen should the company close, to guidelines for shareholders and the appointment of directors.
These rules aren't just important from a legal perspective - being something that Companies House insists every business should have - but also from the point of view of being able to run your company effectively, with clear instructions that every member of the board will have to have agreed upon.
Putting together your articles
If you're not too sure where to begin, there's no need to worry; the Government offer a lot of assistance, including default template articles on the Companies House website. If you're happy to use these standard documents - which certainly offer everything that a small, new company will need - all you need to do is let the Government know during your application.
However, if you want something more tailored to the unique needs of your own start-up, there are plenty of other options available. There are model articles that you can download and edit as appropriate - or, if you want something completely bespoke, you're free to start from scratch yourselves.
If you choose this option, though, we recommend exercising caution: make sure that you take good legal advice, as it is absolutely essential that your articles are governed by national company law.
Key considerations
Depending on how your company is set up, you may want to make some particular considerations when laying out your articles of association. Here are a few factors to take into account:
The number of shareholders and directors - if there are more than one or two of you, you may want to add "restriction clauses", which stop the articles being altered without 100% agreement from all shareholders and directors;
Changing the articles of association after they have been registered will generally require a "special resolution" being passed, with at least 75% of those eligible to vote on it being in favour. Companies House must then be made aware; while this is a simple enough process, you can save time by ensuring that everyone is happy with the articles of association from the start;
Be aware that if you choose to write your own articles of association, rather than using the templated options made available by the Government, you won't be able to register your company online.
Articles of association are not just a historical cornerstone of UK business law but a very practical one, which can help you start as you mean to go on, with a well-defined business agreement to govern your ongoing operations.
Sponsored post.
Copyright © 2016 Graeme Donnelly of Quality Formations, part of the Rapid Formations Group, offering a specialist company formation service for a diverse range of company structures.