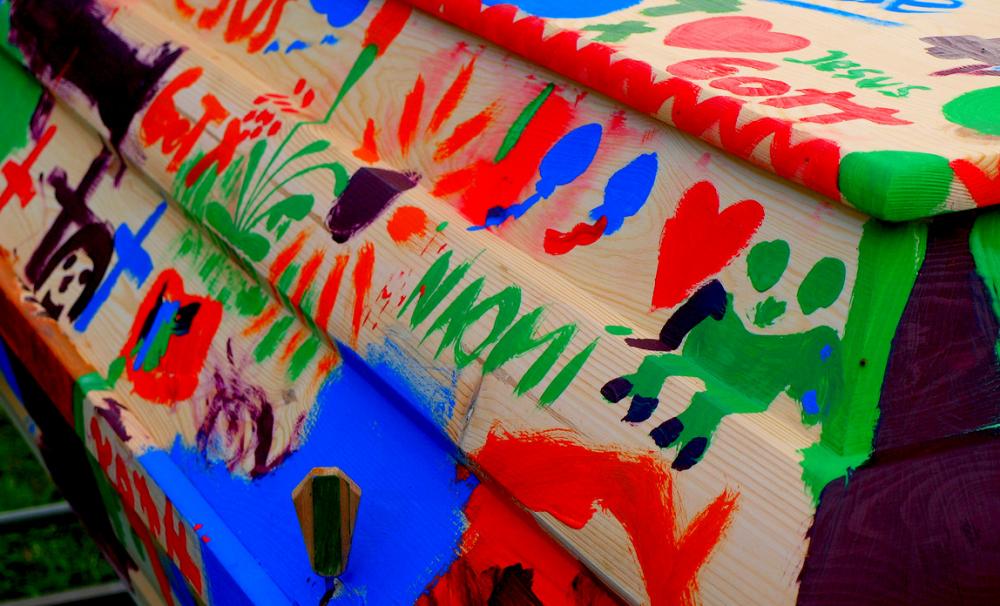 Until you've been in the situation of losing a parent or spouse, you probably haven't given much thought to what happens after someone you are very close to has died. But once the initial shock and grief has subsided, there's a huge amount of clearing up and clearing out that has to be done.
Managing the affairs of someone who has passed away, whether you are their executor or not, can be made easier or harder depending on how things were left by the person who has died. Having been through this experience very recently, I have found out the hard way that this is something I don't want to have to put my own children through.
Organising your affairs and making preparations for what you want to happen after you die might feel like a morbid, grisly job but it is the kindest thing you can do to save loved ones from having to do it for you when they are least capable of making such decisions.
Make a will
This is the first and most obvious thing to do. If you are married or in a civil partnership and don't have children, the law states that if you don't have a will your other half will inherit all your assets (if they are worth £250,000 or less). If you are not married but are in a relationship with someone and die intestate (without a will), your partner will receive nothing, although any children you have together will stand to inherit with your estate being divided equally between them.
If there are items that you wish to bequeath to particular people, writing this down in a will can avoid squabbles and potential family break-ups. Better still, discuss it with your family while you can or leave letters to be opened in the event of your death explaining why you have made the decisions that you have.
A law firm can draw up a basic will from around £150 although if you have complicated financial affairs or requests, it can cost more. When you make a will it is also a good time to think about inheritance tax planning if your estate is likely to be worth more than the inheritance tax threshold (currently £325,000).
Plan your funeral
It may sound depressing but this is the hardest bit for grieving relatives to have to do if you haven't left any instructions. The pressure to pick the right piece of music, the most moving poem, the coffin made of wood/willow/cardboard, the plastic casket for the ashes or the expensive wooden one, all knowing that you only get one chance to get it right and if you get it wrong, it will be a lasting memory in everybody's mind.
Search online for companies that offer pre-paid funeral packages. This might not be for everyone but they can alleviate the financial burden of putting on a funeral which can now cost as a minimum, around £4,000. At the very least use the examples of funeral packages that they offer to make a list of what you would like to happen when the time comes.
Put your affairs in order
Different people have different understanding about what "putting your affairs in order" actually means. One person's filing cabinet with house deeds, share certificates and pension details neatly filed in alphabetical and date order is another person's plastic bags stuffed with bank statements going back 50 years. However, it is useful to put everything in one place including your most important documents such as your house deeds, share certificates, pension details, tax and bank account information, mortgage provider, passport, marriage/birth certificates and so on.
These days, when so much is done online, it is also sensible to keep a record of your most important online accounts. Even if you don't want to write down the passwords, just having a list of your online presence – Facebook, online email account, Twitter, Instagram etc. – can make it easier to tidy things up and let people know that you have passed away.
Most importantly, don't be afraid to talk to those close to you about what you're doing. It's no good writing detailed instructions about what you want if, when the time comes, they can't be found. Your will can be stored with the solicitor who drew it up (usually for a small fee) but additional information that you haven't included in the will - for example, about your funeral service - should be kept somewhere safe with at least one, but preferably more, people knowing exactly where that is.
Fanny Marshall, Law Donut manager
Copyright 2016