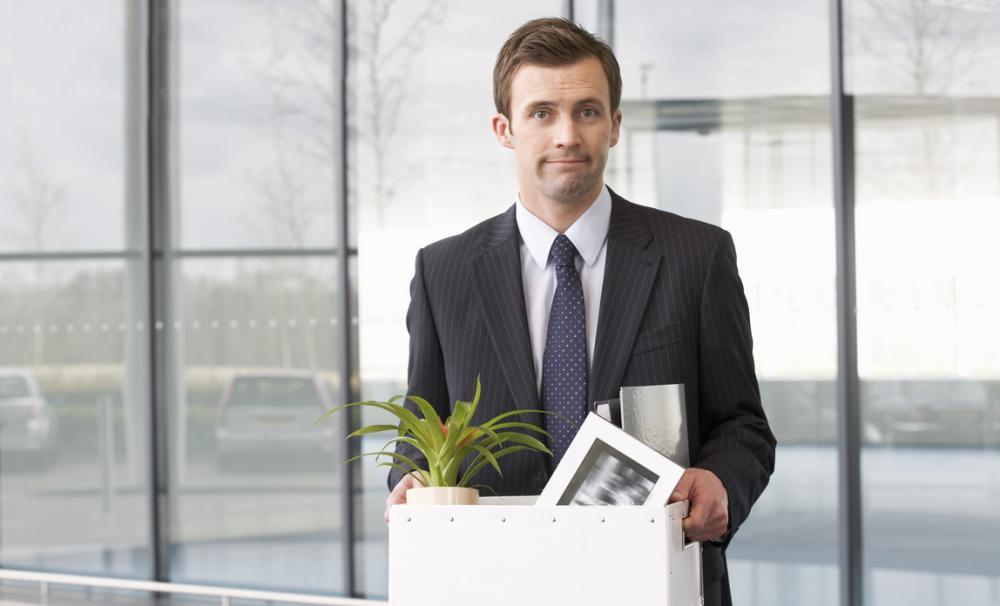 Settlement agreements can be an effective way to manage the termination of an employment contract but they have to be handled with care, says Julian Cox, head of employment at iLaw. In the first of his two blogs, Julian sets out what you need to know about settlement agreements
Spring coincides with the start of the new financial year for many businesses. It is often a time when employers review the performance of their business over the previous year and plan for the future. Depending on how the business has performed, some tough decisions may be required surrounding staffing levels, leaving some employees finding themselves in the unfortunate position of having to look for employment elsewhere.
Employees benefit from a raft of legal protection under the statutory framework of UK employment law. As a result, employers are often required to go through prescriptive disciplinary, capability or redundancy procedures if they are to avoid unwanted claims in the Employment Tribunal and legal costs associated with defending these proceedings. This takes up valuable management time. It is worth bearing in mind that a single case of unfair dismissal could cost your business up to £94,000 and there is no cap on compensation in discrimination cases.
Set against the landscape of current UK employment law, a settlement agreement is a useful instrument offering employers a quick and clean method of terminating an employee's employment without having to undertake potentially protracted disciplinary, capability or redundancy procedures.
However, for the unwary employer there are still some pitfalls that need to be avoided. Here's what's involved:
What is a settlement agreement?
A settlement agreement, or compromise agreement as they were previously known, is a legally binding, confidential agreement between an employer and an employee. The employer offers the employee a sum of money (a severance payment) and, in return, the employee agrees to waive any legal claim he or she may have against his/her employer, whether arising out of the period of employment or the termination thereof.
What is advantage of using a settlement agreement for employers?
In addition to the employee waiving any legal claim he or she may have against the employer, a settlement agreement can also provide additional protection for employers including the introduction or reaffirmation of:
Post-termination restrictions;
Duties of confidentiality; and
Non bad mouthing provisions.
Settlement agreements also give employers the additional comfort of knowing that the terms offered, and in particular the precise value of the financial settlement reached, will remain entirely confidential. This is particularly important where employers have other employees with grievances or employees that are looking to make a potential claim.
Under what circumstances might an employer use a settlement agreement?
Settlement agreements are used by employers in various situations; for example when they are faced with a group of employees that they want to make redundant and:
The employer is concerned about the grounds being relied upon for making them redundant; or
The length of time it will take to go through due and proper process, involving warning and collective and individual consultation before notice can be given.
Settlement agreements are also used when employers are faced with an underperforming employee and a performance improvement programme would otherwise need to be put in place and the employee given a proper opportunity to improve (which could take up to four to five months) before notice of termination can be given.
What are the risks of offering a settlement agreement?
A settlement agreement is not simply a magic wand that employers can wave to make a problem that involves an employee disappear. Indeed there are certain employment situations where offering an employee a settlement agreement can be dangerous, exposing the unwary employer to unanticipated liability.
Where an employer offers an employee a settlement agreement out of the blue, without previously raising concerns regarding their conduct or performance, there is a risk that employers may try to claim that such discussions and any supporting documents supplied are "off the record" or "without prejudice".
However, they are not entitled to treat them as having such legally protected status. Such documents would include both paper and electronic written correspondence, attendance notes of meetings and the settlement agreement itself.
Consequently, if the employee refuses to accept the settlement agreement, the employee may argue that, as a result of it being offered, the underlying relationship of mutual trust and confidence between employer and employee has irretrievably broken down.
The employee may therefore seek to rely on the settlement agreement, surrounding discussions and correspondence as supporting evidence as part of a formal grievance against the employer.
Further, if the grievance is ultimately not resolved to their satisfaction, they may use this evidence as part of a claim for constructive dismissal and/or discrimination in the Employment Tribunal.
It is also important to be aware that settlement agreements only guarantee conversations are legally "protected" in narrowly defined circumstances; where, arising out of the facts of the situation, the employee may have a claim of unfair dismissal claim against the employer.
If the employee has a "protected characteristic" (e.g. sex, pregnancy, race, disability or age) and is complaining of less favourable treatment or harassment, there is the risk of them bringing a claim of discrimination. In such circumstances, the settlement agreement and the correspondence and conversations surrounding it will not be afforded such legal protection. So, for example, if you offered a settlement agreement to a pregnant employee, then the agreement and surrounding negotiations are unlikely to enjoy legal protection.
Similarly, where an employee is a whistle-blower, they may have an automatic unfair dismissal claim and then the settlement agreement and any correspondence and conversations surrounding it, will not be afforded the veil of protection and may be used in evidence as part of a tribunal claim, should the employee decide to reject the settlement on offer.
ACAS guidance on settlement agreements
ACAS has published its own guidance on settlement agreements. It sets out examples of "inappropriate behaviour" on the part of employers that would result in the settlement agreement and any correspondence and conversations surrounding it not being legally protected.
Examples include:
Bullying, harassment and intimidation (e.g. pressurising a black employee, who has raised a complaint of race discrimination, into signing the settlement agreement or risk dismissal);
Victimisation;
An employer informing an employee, prior to the instigation of disciplinary proceedings, that if they do not accept a settlement agreement then they will be dismissed; and
Not providing your employee with a reasonable amount of time to consider the settlement agreement on offer. The ACAS guidance recommends a period of ten calendar days to consider a settlement agreement.
Because of the potential pitfalls involved in offering a settlement agreement, we recommend that appropriate legal advice is obtained before doing so.