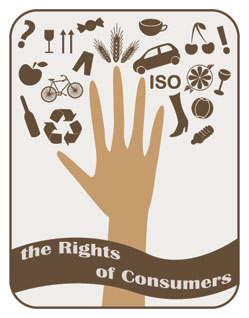 New EU Consumer Rights Directives came into effect on the 13 June 2014, but many online retailers are still not compliant. So, how did the rules change?
Update terms & conditions for delivery and cancellation
Cancellation periods: Increased from seven to 14 days. If you don't specify the cancellation period customers have a one-year return period automatically.
Refunds: Refunds must include the standard delivery charge. Buyers choosing more expensive delivery options are only entitled to a refund of standard postage.
Delivery dates: Orders must be delivered without undue delays within 30 days from date of purchase. Elongated delivery periods have to be clearly agreed to by the shopper upfront (ie hiding long delivery schedules in T&Cs isn't sufficient).
Online store compliance
T&C agreement: Getting a shopper's agreement to your terms and conditions at the checkout, prior to order submission, is now mandatory. Insert a tick-box.
Opt-in boxes un-checked: Customers must give explicit permission to any optional extra charges or for signing-up to additional services or marketing communications.
Clear agreement to pay: Customers must be in no doubt that placing an order is an agreement to pay. Use strongly worded checkout buttons committing the buyer to pay such as, 'Pay Now', 'Pay for Order' or 'Secure Payment' in place of 'Place Order' or 'Buy Now'.
Card processing fees: Merchants may only pass on card processing surcharges equivalent to the charge they incur from their payment provider.
Full order breakdown: A complete record of everything they're agreeing to purchase must be issued to the customer in a 'durable medium', such as paper invoice or email receipt.
No hidden charges: All costs are to be clearly declared upfront prior to order placement. Hidden costs for taxes, shipping and surcharges in T&Cs aren't acceptable and the customer won't be obliged to pay any extra.
Simple returns procedure: A straightforward returns form, gathering only the information necessary to process the return, must be easily available to download from your website, or you need to offer an online form.
Customer service phone numbers: Customer care and support numbers must be charged at the standard network rate and not operated as premium rate numbers.
The checklist above covers the key issues of the new Directive that affect ecommerce traders, many of whom may unknowingly be at odds with this latest round of consumer rights changes. You can tweet me on @ShopIntegrator with any comments, or your own experiences with these new regulations.
Copyright © 2015 Simon Horton, founder of hosted shopping cart ecommerce plug-in ShopIntegrator.