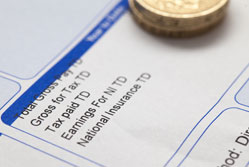 Business groups have reacted angrily to an Employment Appeal Tribunal (EAT) judgment that could mean the holiday pay of millions of UK workers will need to include overtime. Currently, holiday pay is based on basic pay.
To make matters worse for employers, this could be backdated, with some business groups warning that the resulting additional cost burden could force many small firms out of business.
According to the government, about a sixth of the UK's 30m employees could be entitled to the "backdated holiday pay bonanza" (as The Daily Mirror described it). Critics were quick to point out that the ruling did not make it clear whether "overtime" referred to compulsory and voluntary overtime.  
The EAT judgment was made on 4 November and relates to appeals in Bear Scotland v Fulton and Baxter, Hertel (UK) Ltd v Wood and others and Amec Group Ltd v Law and others cases. The employees won their original claims and the tribunal rejected the companies' appeals.
Desperately unjust
John Allan, national chairman of The Federation of Small Businesses (FSB), said: "Clearly it would be desperately unjust to expect businesses to pay retrospective compensation for how they calculated holiday pay when they were fully compliant with the law as it was understood at the time. The FSB has been appointed to a government taskforce to examine this issue and will be fighting hard for small businesses to be insulated from the uncertainty and legal risks this ruling brings."
Allie Renison of the Institute of Directors said: "Businesses have had the rug pulled from under them. Overtime has never been included in holiday pay before and many companies are rightly worried about the administrative nightmare this judgement creates. The extra complexity will be hard for small firms in particular to handle, especially in industries where the workload shifts up and down over the year. 
"There is some consolation that backdated claims may be limited to three months, but it's not clear how watertight this is. Overall, it will increase costs for businesses, and the money has to come from somewhere. Firms may have to postpone investment or hiring, or give existing staff fewer hours. Managers will have to spend a lot of wasted time making sure they comply with the extra red tape, when they should be allowed to focus on developing new products and services and growing their businesses."
CBI director general John Cridland, described the ruling as a "real blow to UK businesses now facing the prospect of punitive costs potentially running into billions of pounds – and not all will survive, which could mean significant job losses," he warned. "This judgment must be challenged. We need the UK government to step up its defence of the current UK law, and use its powers to limit any retrospective liability that firms may face."
Securing justice?
Predictably, employee representatives welcomed the ruling. Howard Beckett of Unite said: "Until now, some workers who are required to do overtime have been penalised for taking time off [to which] they are entitled. This ruling not only secures justice for our members who were short changed, but means employers have got to get their house in order."
TUC general secretary Frances O'Grady commented: "Failing to count overtime when calculating holiday pay is quite simply wrong. This ruling marks a victory for people who work long and hard to make a living, and who deserve to be properly paid when they take their well-earned leave."
Business Secretary Vince Cable has set up a task force to assess the impact of the ruling. He said: "The government will review the judgment in detail as a matter of urgency. To properly understand the financial exposure employers face, we have set up a task force of representatives from government and business to discuss how we can limit the impact on business."
So, employers can breathe easily - at least for the time being. The EAT judgment could also be referred to the Court of Appeal, which means a final decision on implementation could be some years away.
Blog written by Start Up Donut editor and freelance SME content writer Mark Williams.