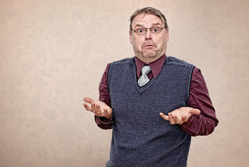 Until recently, requests for flexible working patterns were only available for parents of children up to the age of 17 (or 18 if the child has a disability) and for carers. But recently, the laws affecting the right to request flexible working hours have changed.
Since 30 June 2014, any employee who has a minimum of 26 weeks of service with the employer now has the statutory right to request flexible working conditions. So what is the impact of this change and who does it affect?
What is flexible working?
There are various types of flexible working, including working compressed hours (eg working five days' worth of hours in four days), flexitime, job-sharing, shift work, remote working (eg working from home) and part-time working.
Who is entitled to request flexible working?
Before the change in legislation on 30 June 2014, this right was only available to parents and certain carers. Now, anyone who has worked for a company for a minimum of 26 weeks is entitled to submit a request for flexible working conditions.
A recent survey conducted by Powwownow found that 70% of respondents are aware of this change in the law. Surprisingly, 46% of those taking part in the survey were not aware of the previous law regarding flexible working hours.
When can I apply?
Anyone can make a request for flexible working from their employer, as long as the nature of the business allows for it. Employees are only allowed to make one request within a 12-month period.
The survey found that within the first week following the change in legislation, 8% of respondents taking part in the Powwownow survey had already submitted a request. A further 35% of those taking part in the survey said that they were considering submitting a flexible working request in the future.
How do I make a request?
Requests for flexible working hours must be made in writing to your employer. Within your request, you should include:
The date of your request.
The change in conditions you require (eg flexitime).
The date you would like the change to take effect.
If you have previously made a request for flexible working hours, and the date of that request.
What effect your change in working conditions will have on the business (eg will it be cost effective?)
State if you are making a request that relates to the Equality Act 2010.
Copyright © 2014 Jacqui Keep of Powwownow, providers of contract-free conference calling services