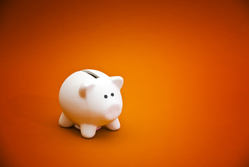 A growing number of business owners are using pension-led funding (PLF) to expand their businesses. PLF is one of the newest forms of alternative finance available to companies that either cannot or do not want to access traditional bank funding.
The CBI described PLF as: "A key form of alternative finance for growing businesses."
PLF allows business owners to make use of liquid funds held within a UK Registered Pension Scheme to finance their business in such a way that there are no undesirable tax charges.
It is a business financing mechanism and not a method of putting pension funds into the hands of individuals. PLF must be used to enhance a business and funds cannot be used to provide abnormal rewards or dividends.
What can PLF help to finance?
PLF is an option available to most businesses, irrespective of size or sector. Any money successfully acquired via PLF can be used within a business to provide:
working capital
expansion
acquisition of a target business
plant and machinery for use in the business
funding for commercial property purchase.
There are a number of reasons why PLF is providing an attractive form of alternative finance to business owners. They include:
the ability to gain funding
tax efficient
business owner remains in control
no restriction on the size of business.
There are very few activities that cannot be funded via PLF, but one of them is residential (ie buy-to-let properties).
Case studies
Andy Eames, managing director of Lancashire engineering firm Trailerteq, turned to pension-led funding to help him acquire a stake in the company. He liked the idea that he could put his own money to better use rather than leaving it in his pension fund. He used the funds in his Small Self-Administered Scheme (SSAS) to secure his stake in the business.
Andy said: "I liked the idea that I could manage my own funds and thereby gain greater rewards. Rather than borrowing the money I needed from the bank, I was happy to back myself and use my own money to invest in the business.
"As long as you have the right pension vehicle in place, I would encourage other business owners and entrepreneurs to explore whether pension-led funding might be suitable for them in achieving their business objectives."
Other examples of pension-led funding have included businesses that wanted to increase their workforces and acquire new machinery to take advantage of the improving economy.
In one such instance, a Lancashire textile business sought out finance to provide working capital and improve its workforce by recruiting three specialist members of staff. The banks refused to provide the support the company was seeking to fund its growth, with one of the principal reasons being that the required sum (£55,000) was too small.
Instead, the owner transferred three under-performing funds (totalling £110,000) to a newly created SSAS. Once the funds were received, the SSAS advanced a loan of £55,000 (50% is the maximum amount allowed) to the business. The loan was secured on the value of the company over a five-year term and with five equal annual repayments.
Copyright © Andy Wood 2014. Andy is director of Enterprise Tax Centre.