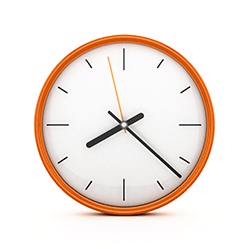 The controversial topic of zero-hours contracts and the impact they have on employers and employees has been a hot topic of late.
Zero-hours contract arrangements can provide flexibility to employers, particularly those operating in sectors that often experience fluctuations in demand and where it is beneficial to engage workers on a genuine 'as and when required' basis.
However, many employers fall into the trap of offering these types of contracts to mask or hide true employment relationships, which involve regular hours consistently worked over an extended period of time. The risk to businesses operating this way, however, is that if faced with a tribunal, the true nature of the working arrangement will be closely examined and exposed, which could mean expensive claims being made against them.
If there is any doubt, it is advisable for businesses to ensure they take appropriate legal advice before putting such contracts in place.
On the flip side, employees working on a zero-hours contracts can feel disposable. This can lead to low morale and poor performance – which can have a negative impact on other colleagues and the performance of the business as a whole.
Small businesses using zero-hours contracts correctly are less likely to experience this. By selecting employees who are well suited to the terms, while carefully listening to and adhering to their reasonable needs, employers are more likely to ensure their employees remain satisfied with this working arrangement and avoid the risk of any claims arising against them.
Employees of SMEs and start-ups
Zero-hours contracts offer employees a great deal of flexibility and can be a benefit, especially if employers plan and manage workload fluctuations well in advance. For employees with childcare commitments, for example, the flexibility provided by this type of arrangement can go a long way in securing positive morale and loyalty.
However, the lack of regularity and security can be detrimental, because it can affect their ability to obtain mortgages and loans or receive sufficient working hours and wages.
Therefore, during the recruitment process employers should clearly outline their expectations to ensure they hire people who are well suited to zero-hours working arrangements. Business owners should also plan and manage their staffing needs correctly so that workers are informed of available shifts and potential downtime in advance.
Although the future of zero-hours contracts is currently under review, implementing this type of working arrangement can be a valuable solution to SMEs operating in certain sectors when implemented correctly.
Blog supplied by Debbie Stuttard of Linder Myers Solicitors.