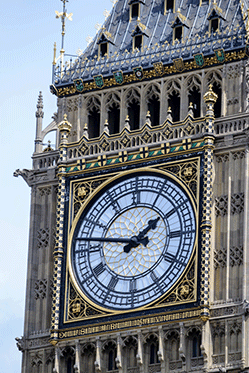 The Coalition believes that UK consumer law "is not clear enough" and that it is "out of date, confusing and incomplete", which is why it has published a draft version of a Consumer Rights Bill.
If passed, it could bring about what has been described as "the most radical overhaul to consumer law for more than three decades". According to the government, the new bill will "bring together, improve and update consumer law", while setting out "a simple, modern framework of consumer rights".
New protective rights
Under the proposed bill, consumers and business will have new protective rights. Core consumer rights will include the: 
Right to get what you pay for.
Right that goods and digital content are fit for purpose and services are provided with reasonable care and skill.
Right that faults in what you buy will be put right free of charge or a refund or replacement provided.
The draft bill also proposes a 30-day set period within which consumers can return faulty goods and get a full refund. Currently, consumers can reject goods as faulty within a "reasonable period" – which some retailers interpret as 14 days, while others grant up to two months.
Driving the Consumer Rights Bill is Jo Swinson, Parliamentary Under Secretary of State for Employment Relations and Consumer Affairs, who said: "For too long the rules that apply when buying goods and services have been murky for both consumers and businesses. The situation is even worse in relation to digital content.
"It's about time that consumers knew their rights and businesses had clearer information on what is expected of them when problems arise. That's why we've put clarity and fairness at the heart of the proposed consumer bill of rights."
BIS estimates that trying to put right problems relating to goods and services costs UK consumers some 59m hours each year in wasted time.
Favourable reaction
Many consumer groups have welcomed the draft bill, including Which?. Its executive director, Richard Lloyd, said: "The new bill of rights will bring consumer law into the 21st century, at last, making it easier for everyone to know their rights and giving people more power to challenge bad practice.
"There are many welcome measures in the bill, including reforming the law on unfair terms and conditions and giving consumers clear rights when digital downloads go wrong. This will be good for consumers and good for businesses that try to do the right thing by their customers."
British Retail Consortium director general, Helen Dickinson, said: "We've been pleased to be able to co-operate with consumers, enforcers and the government in the development of the bill. We broadly welcome the attempt to clarify consumer rights when a product is defective; to introduce a proportionate system of redress for consumer protection issues led by enforcers; and in particular to define a consumer protection regime for digital content for the first time in the absence of a fully harmonised EU approach."
Business benefits
Under the bill, enforcers such as trading standards officers, will have to give "reasonable notice" to businesses before carrying out routine inspections, and there will be faster and lower-cost remedies for businesses disadvantaged by breaches in competition law.
The draft bill facilitates consultation and closer assessment of the details before it undergoes scrutiny in the Commons and the Lords. The bill isn't expected to become law until early in 2014.