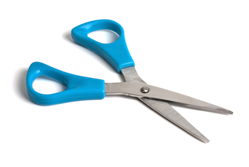 So that's that then, the time for listening has passed. The Coalition's consultation – Transforming Legal Aid – closed on 4 June.
The Coalition is seeking to reduce the £2bn of public money that is currently spent in England and Wales on legal aid. According to the BBC: "Up to £350m [will] be saved by removing legal aid for civil cases including employment, clinical negligence, family problems and divorce proceedings."
Legal aid for divorce ceased on 1 April (there are some exceptions, including cases that involve domestic abuse or violence), this despite high levels of divorce in the UK. According to the Office for National Statistics (as reported in The Independent), there are about 120,000 divorces each year in England and Wales, and 42 per cent of marriages now end in divorce.
Whether married or not, couples in dispute are also no longer permitted legal aid to help them resolve through the family courts issues regarding their children. This, of course, relates to issues about where a child should live, how much time he/she/they should spend with each parent, whether he/she/they can be taken on holiday outside the UK, etc.
The government also wants to introduce a new threshold that will prevent those with a disposable household income of £37,500 or more from receiving legal aid in Crown Court cases. According to The Guardian: "The Ministry of Justice suggests it will affect only 200 people a year; others believe any member of the middle classes facing charges may be in for a nasty shock."
Organised by the Save Justice UK coalition, last month the "Demonstration to Save Justice" took place outside the Ministry of Justice and it attracted a number of lawyers, civil society groups and others. Amnesty International has described the government's plans to introduce further cuts to legal aid and restrict the judicial review process as "an unprecedented threat to accessing justice in England and Wales".
The government also plans to introduce a "residency test" to limit access to civil legal aid, which, critics say, will harm victims of human trafficking and domestic abuse who have recently arrived in the UK.
The Coalition's wish to restrict legal aid for people seeking judicial reviews prompted 90 leading barristers to write to the Daily Telegraph to urge the government to think again about its "unjust proposals".
According to Amnesty: "The cuts will hit the most vulnerable the hardest, with the proposed changes excluding individuals such as migrants, survivors of trafficking and children from accessing justice. The changes would also mean that government bodies would be less accountable for their actions."
There could be bad news for many law firms, too, because of planned competitive tendering for "a new generation of solicitors' contracts to represent defendants in police stations and magistrates courts". According to The Guardian: "The number of contracts will fall from 1,600 to 400 and a price cap will be set at 17.5% below previous rates paid. Law firms warn it will not be worth tendering and that high street solicitors firms will close."
Defending government proposals, Justice Secretary Chris Grayling said: "At a time of major financial challenges, the legal sector cannot be excluded from the government's commitment to getting better value for taxpayers' money. We believe costs paid to lawyers through legal aid should reflect this."
Recently there have been walk-outs by lawyers protesting at the government's planned cuts to legal aid. Whether the Coalition will listen and has the stomach for another U-turn remains to be seen.