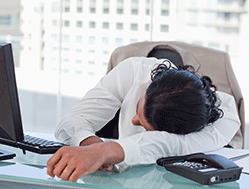 Small businesses need every employee to pull their weight – especially in these hard times. The perfect workplace is full of cheerful, positive, skilled employees all pulling in the same direction for the success of the business. In the real world, however, we all know the corrosive effect even a single bad apple can have.
It might be a character trait that was not picked up at interview, inability to deal with customers and colleagues or persistent sloppiness, inaccuracy and time-keeping. However, once you have hired someone, you cannot simply get rid of them as soon as you realise they are not right for your business, without being mindful of potential discrimination claims.
So what can you do? Well, expert advice is out there, some of it free and some of it paid for.
Talk to ACAS
ACAS (the Advisory, Conciliation and Arbitration Service) exists to improve workplaces for both employers and employees – and keep everyone out of industrial tribunals. Specifically to help SMEs, it has a tool called the Model Workplace, which offers tips on maintaining good employment relations. Its advisers are also available to talk on a wide variety of disciplinary procedures, offer training to managers on dealing with problems and a free new ACAS early conciliation service can help resolve workplace problems that seem 'impossible'. See www.acas.org.uk or call 08457 47 47 47 (8am-8pm Mon to Fri and 9am-1pm Sat).
Seek tailored legal advice
It's vital to know exactly where you stand legally before embarking on any discussions or disciplinary procedures with any employee. While talking to a specialist employment lawyer may not come cheap when you're counting every penny, it's worth it.
Having a definitive set of grievance, disciplinary and conduct rules puts you on solid ground before you begin to tackle your problem and lets you see what is and isn't possible. Most importantly, seek to avoid this kind of situation in the first place.
Get your recruitment right
We approach recruitment for each vacancy with real caution. We introduced temp-to-perm for three reasons: it provides a means for both parties to test each other out; employees like the transparency of this contract; and for those eager for a job, it's a chance to prove their worth, driven by the end goal of a full-time position.
We also test our candidates. The depth of testing is proportional to the position, but always includes maths, English and problem solving. I've been bowled over in the past by an amazing interview, only to find out by day two that the candidate can't read, write or follow a process.
Probationary period
Every new employee arrives with a probationary period attached, so use it. If you have to let someone go at the end of their probation, make sure you hold an exit interview during which you can discuss exactly where things went wrong. If you're letting someone go for behavioural reasons, stick to the facts and don't let emotion cloud anything you say.
Monitor performance
Once you have recruited someone, stay on top of their performance. If there are any issues in the standard or application of what's being delivered, flag these up immediately. Don't let it slide. If these issues are not addressed formally, the employee isn't given the opportunity to improve and in the meantime, resentment and errors escalate. If the employee fails to improve, you have on record a consistent lack of delivery.
Pick your battles
You're more than likely a good judge of character to have established a business on your own, so consider that very few people change in this life - it is very unlikely this person will ever become employee of the month, so at what point do you stop trying to mould them and cut your losses?
You are only as good as the people you employ, so don't let the wrong kind of worker be the undoing of a business you've sweated blood to build up.
Ian Cowley is the managing director of www.cartridgesave.co.uk, the UK's largest dedicated printer cartridge company.