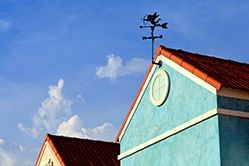 The first week of February is usually a dull old affair. Christmas has faded into memory leaving us with little more than a few rogue pine needles and the thud of credit card bills. The first Monday in February is typically regarded as National Sickie day when the highest number of us call in sick. So, not much to look forward to really!
However, this year something really rather amazing blew in on the stormy February winds. Tuesday 5th February was a day when some major steps were taken to redress the balance for many people in the UK. Firstly, MPs voted in favour of the Marriage (Same Sex Couples) Bill which, if passed by the House of Lords, will allow same sex couples to get married in both civil and religious ceremonies.
Secondly, the day also saw the publication of the Children and Families Bill. This Bill will make a number of significant changes to the rights of working people and consequently to the workplace at large.
The Children and Families Bill will introduce more flexibility to the workplace allowing all employees the right to request flexible working. It will also replace the current statutory procedures for dealing with flexible working requests with a duty to handle requests in a reasonable manner and within a reasonable time.
Mothers, fathers and adoptive parents will also benefit from a number of changes which will: equalise the rights to parental leave and pay; provide parents (natural, adoptive and surrogate) with the right to share parental leave and pay; and allow employees and qualifying agency workers the right to attend two ante-natal appointments with a pregnant woman.
The Bill also sets out the intention to extend parental leave from 13 to 18 weeks and to increase the current age limit for unpaid parental leave from five years to 18 years. It will also make adoption leave an automatic employment right from day one.
Business Minister Jo Swinson said, "Current workplace arrangements are old-fashioned and rigid. The Children and Families Bill will bring the way mums and dads balance their lives at work and at home into the 21st century."
So, although we didn't get Mary Poppins, this wind has blown in some refreshing changes that will give us all the same rights to a family life and make life fairer and more flexible for us all.