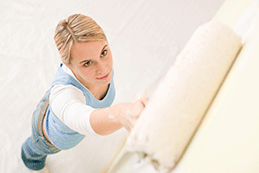 In my earlier blog Dilapidations - the rights and wrongs, I explained how a dilapidations claim (from a landlord to a tenant of a leased business premises, when the lease is terminated) is based on what is reasonable in the circumstances.
Here are my 10 key tips for tenants wanting to keep dilapidations claims to the bare minimum.
In general, small private landlords are easier to deal with than 'big' landlords such as pension funds, which are typically represented by a local firm of surveyors. A tenant can build a good relationship with an individual landlord, and as neither party can afford a court case, it's in everyone's interests to be reasonable.
Before you sign a lease, get a Schedule of Condition for the premises (including a photographic survey) and make sure the lease refers to it. The Schedule is your evidence of any faults with the premises at the outset, so you do not end up paying for these as part of any dilapidations work.
If you have built up a good relationship with your landlord, the dilapidations process can be made much less expensive. For a start, you can ask the landlord to 'serve' the dilapidations claim directly to you, instead of through a solicitor, saving you £350 or more before you even begin.
The landlord's dilapidations claim on the tenant is typically inflated, because surveyors tend to price on an item-by-item basis. There is room to negotiate, so don't expect to pay the full cost. Obtain contractor costs of your own.
The Schedule of Dilapidations will be produced by a surveyor and may look as if it is legally binding. In fact, it is simply one person's opinion. The surveyor advising you will usually be able to more than cover his or her costs by getting items changed or removed completely. Even something as simple looking as a VAT charge can sometimes be avoided.
As a bare minimum, find a good surveyor and pay them for an hour of their time to read the lease and the Schedule of Dilapidations and give you basic advice on your options. Depending on those circumstances, you may be able to pay your surveyor on an incentivised basis.
If your business is busy making good profits, you may want to agree a dilapidations settlement figure with the landlord, hand over the money and be done with it. But in the opposite situation, you may be able to save money by organising (or even carrying out) the dilapidations work yourself.
If you have a bad relationship with a landlord, seek advice early on or things can turn out badly. For example, the landlord might wait until after the end of the lease (when you have handed over the keys and lost control of the building) and then serve a dilapidations claim. Or, depending on what the lease says, the landlord may hire expensive professional advisers and charge you for their full cost.
If you signed your lease at a time when empty properties were scarce and so landlords could rent out properties with onerous leases, there is all the more reason to seek professional advice from a surveyor and/or a solicitor when you want to terminate the lease, particularly if you are exercising a break as opposed to reaching the end of your lease.
During the dilapidations process, communicate more rather than less with your landlord. Discuss things, because neither of you want any surprises. Deal with issues as they arise. As in all negotiations, the more you understand about what the landlord wants and why, the easier it will be for you to trade things that you want in return.