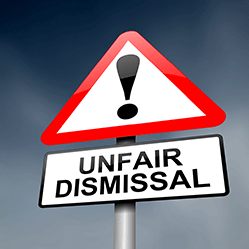 The recent announcement by business secretary, Vince Cable, around changes to be made to unfair dismissal processes — and putting the emphasis on out of court settlement agreements — is one that should be welcomed by employers and employees alike.
Under current legislation, employers' hands are tied in often lengthy HR processes that are painful, expensive and embarrassing for everybody involved. The announced changes would allow employers to have an honest conversation with underperforming staff members and as a last resort, pursue an "amicable divorce" by negotiating an exit. The legal changes will deal with the small proportion of cases where all other avenues have not worked out.
Both employers and employees will benefit from the new rules and from the freedom to have an honest conversation without fear of legal consequences. Additionally, by allowing any financial agreements to be made without going to a tribunal, an employee could benefit from three months' pay and time to find another job, with employers benefitting from a general increase in the speed of the dismissal process. The new process would also cost employers less in pay to underperforming staff and would avoid having a potentially disruptive and unhappy individual around still being paid and damaging staff morale.
A more honest approach
Indeed, it is not unheard of under the current system for some managing directors to resort to ensuring underperforming staff are made to feel unwelcome in order to get them to leave rather than go through a lengthy HR process to try and remove them from their organisation. Although not common practice, this is a risky strategy and unfair for both parties — the employee in particular.
However, despite all of this, it is key to remember that one of the hardest challenges for any manager is that of managing poor staff performance and having to make the decision to let staff go. Contrary to popular stereotypes, most managing directors care passionately about their staff and find it very difficult to take somebody's livelihood away, only acting on it as a last resort.
The role of a business leader
Prevention and effective management is key here. Managing directors are not immune to learning new things and taking on board fresh ways of doing business. They can benefit hugely from discussing issues, such as dismissal and ways to work with staff to manage performance, in a peer-to-peer environment with other business leaders, taking advice and applying it to their business.
In the case of unfair dismissals, when a managing director thinks he/she has tried everything, there may be one other unexplored solution from a peer member that may prevent someone from losing their job. The most important role of a leader is to create a direction that is meaningful for staff. It is the role of the leader to inspire their team to do what is needed because they believe in the business. Put the minds of these leaders together and the shared impact on business can be hugely beneficial.
Bob Bradley is chairman at MD2MD, which provides leadership development peer groups for SME managing directors and other business leaders.