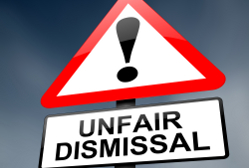 All employers, regardless of size, now must provide written details of their disciplinary rules and procedures. These must be fair and reasonable.
Employees who are taken on for less than one month are not entitled to a written statement of employment terms. However, if you take someone on for more than one month, they are.
You can only change the terms of an employment contract if you have reserved the right to do so or have gained your employee's agreement or consent.
An employment contract exists once a potential employee accepts an unconditional offer of employment, which may be before their employment commences.
You can make a job offer subject to successful completion of a probationary period. Three to six months is typical; the period needs to be long enough to allow you to judge whether the employee is able to do the job.
From 6 April 2012, statutory sick pay has been £85.85 per week. There is no legal obligation to pay more than this figure, however, many employers have their own sick pay schemes, which exceed SSP.
You can refuse to pay statutory sick pay if you reasonably believe your employee has not genuinely been ill, or if they have not complied with your notification requirements.
Under the Percentage Threshold Scheme, you may be able to recover some statutory sick pay if you have a high proportion of employees off ill at the same time.
Employers are responsible for the health and safety of any of their employees who work from home. All the normal health and safety legislation applies.
A pregnant employee is entitled to paid time off for ante-natal care, which can include parenting and relaxation classes. You can ask for evidence of appointments, for example, a doctor's letter or an NHS appointment card.
For the first six weeks, statutory maternity pay (SMP) is paid at 90 per cent of the employee's normal weekly earnings. For the remaining 33 weeks, SMP is £135.45 a week or 90 per cent of the woman's average earnings if this is less than £135.45 per week.
Gross misconduct is conduct that is so bad that it destroys the employer-employee relationship and merits instant dismissal without notice or pay in lieu of notice. You should detail, in your contract of employment or staff handbook, examples of employee gross misconduct, which could be intoxication (drink or drugs), fighting, indecent behaviour, theft, dishonesty, sabotage, etc.
There is an Acas Code of Practice on Disciplinary and Grievance Procedures that provides basic, practical guidance and principles to help you (and your employees and their representatives). It sets out the basic requirements of fairness and, for most cases, provides a standard of reasonable behaviour.
Workers aged below 18 are entitled to work no more than eight hours per day and 40 hours per week. They are not permitted to 'opt-out' of these limits, even if they want to.
Under the Equality Act, employers are potentially liable for third-party harassment of their employees, which could be harassment by customers, suppliers, etc. If you were aware that harassment had occurred on at least two previous occasions and didn't take reasonable steps to prevent it happening again, you could be found liable.