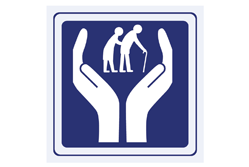 From 1 October 2012, the government will introduce laws whereby employees must be automatically enrolled into pension schemes with the option to opt out should they wish. The 'auto-enrolment' scheme looks set to give millions of workers access to a pension scheme where one wasn't already available or they hadn't opted into it. 
The automatic enrolment pension scheme is not a replacement for existing schemes.  The only exception to this rule is where a plan doesn't fit the minimum criteria, but these should be few and far between. 
The auto-enrolment scheme is more specifically aimed at those who don't have pensions, such as the low-paid shop workers and those who work for smaller businesses.
The auto-enrolment pension plans seem to be an ideological replacement to the stakeholder pension, which is something you have to opt into and even instigate of your own volition. The auto-enrolment pension is a scheme that is either provided by employers and their existing pension provider or by the National Employment Savings Trust.
The automatic-enrolment scheme will place anything up to 10 million new workers within the bounds of the scheme by 2018 and it covers a vast swathe of Britain's working mass. It will directly affect anyone over the age of 22 who isn't in a pension scheme, earns more than £8,105 a year and ordinarily works in the UK. This is a broad slice of society, unlike the more exclusive stakeholder pension plans.
If someone already has a pension plan, they will not be affected by the new regime and their policy will not be replaced if it is up to scratch. The legislation is designed to bring people into pension schemes rather than replace the old system and its associated schemes wholesale.