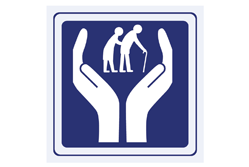 From next year, employers will have to pay part of their staff's pension contributions. David Impey explains what you should know - and do
From 2012, employers will need to start enrolling their employees into either a 'qualifying pension scheme' or the new state NEST scheme. Designed to make sure that more low-to-medium earners save for their retirement, the new Government scheme will be funded mostly by employees, with the rest paid by the firm in a contribution that will eventually rise to at least 3 per cent of each salary.
At the moment, employers do not have any legal obligation to contribute to an employees' pension scheme, so firms nationwide will face more expense when the new law kicks in. That's why the new rules are being phased in for different-sized businesses over four years from 1 October 2012. Businesses with under 250 employees start contributing in 2014.
How much will it cost?
Costs will vary for each business. The Government estimates administration will cost £46 per employee - but the Federation of Small Businesses puts the expense of admin and contributions for a small business with four workers earning £25,000 at £2,550 a year. Your budget should cover both setting up and running a scheme, and your monthly employer contributions.
When the scheme starts for your size of firm, your first job is to work out who among your workforce needs to be enrolled. Any employee over 22 but below the state pension age who earns between £5,035 and £33,540 should be signed up. These earnings include salary, bonuses, commission and overtime, so you may need to spend time totting up the exact pay of all your staff before you finalise the list.
You then need to make your main decision - choosing the right pension scheme. To be a valid 'qualifying' scheme, the pension you pick must be:
an existing scheme you have already set up, with tweaks;
a new scheme; or
the Government's National Employee Savings Trust (NEST).
To show you comply, you must register with the Pensions Regulator. Contributions must be made starting at two per cent of qualifying earnings in total, and rising to at least 8 per cent by 2017 - when at least 3 per cent of that must come from the employer. Employees can opt out within 30 days, but are automatically re-enrolled every three years, when they must decide whether to opt out again.
How do I get pension that does well for the staff?
For businesses, finding the right pension could be tricky - different employees have such different needs. Your job is to make people of various ages, with different attitudes to risk and varying financial literacy, happy. Many employees may already have made their own retirement plans. However, recent Government announcements mean employers can start thinking sensibly about what to choose.
Now the universal basic state pension for all has been put in motion, it's less likely that employees will opt out of their firm's scheme. Your employees will get a flat rate payment of £140 a week in retirement. This won't be means-tested (as pension benefits are now), so it won't put people off saving for themselves. And your employees should be able to tell you know how much extra above the state pension they will need to put into their pension pot to meet their retirement aims.
More importantly, last month NEST announced its investment strategy and targets. The default state-run scheme has immediately run into trouble. NEST proposes to aim for growth equivalent to the Consumer Prices Index (CPI) plus 3 per cent. The industry norm is more like CPI plus 5 per cent. For employees paying into NEST for several decades, this could cut their retirement income by tens of thousands of pounds. Your employees won't thank you for enrolling them in a scheme like that.
However, some pension pundits are suggesting that NEST will become the benchmark for other pension schemes, so that private providers may gradually downgrade their existing investment targets to low NEST levels.
NEST also says it plans to invest younger savers in low-risk assets at first rather than, as is more usual in the pensions industry, starting them on higher risk assets (because, if losses are made, it's better to make them earlier when the scheme has longer to recover them). NEST say this is because their research shows that younger employees are likely to opt out if they see the value of their pension pot fluctuating/dropping, so it's better not to do anything risky in the early years.

Nearer the time, you may also need to consider these issues:
If you have no current pension scheme, the administrative costs of setting up and running a scheme, and the financial costs of your employer contributions.
Reviewing employees' remuneration, to make sure elements of it do not inadvertently act as an incentive to opt out, as this is not allowed. For example, if you offer flexible benefits like healthcare in return for lower pension contributions, you may need to change things.
Consulting and gaining employees' agreement to the changes – because introducing a new scheme is likely to amount to a change in their terms of employment.
Managing employees' reactions to having their employee contributions deducted from their pay.
So start thinking – and get advice from your pensions adviser so you're ready with the answers when the workers cotton on to their smaller wage slips. Which won't be long.
David Impey