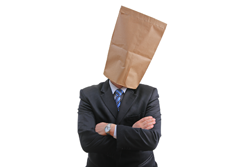 In the good old days men joined the French Foreign Legion "to forget"; perhaps a doomed love affair, an unhappy marriage, gambling debts or any manner of unpleasantness.
No longer is that possible with Facebook (and other social platforms) recording every man and woman's indiscretion for posterity. In similar vein, Twitter is constantly criticised for being inane - who wants to know what you had for breakfast? Social media platforms expose every aspect of our lives for inspection, transmission, discussion and, sometimes, ridicule.
The sheer complication of privacy settings on Facebook, where openness rather than discretion is the default setting, mean that our private thoughts, comments and, alarmingly, photographs, all meant for a very select audience of "friends", can be disseminated far and wide. Forwarded on in a fit of giggles, one lone Facebook indiscretion could mean that Andy Warhol's prediction of "15 minutes of fame" could be coming to you, and soon. Unfortunately.
Your sudden fame will not just be limited to quarter of an hour: once out in the cloud, it will be preserved for posterity. That poses a further problem: where exactly is your data being processed? It may well be outside Europe, making it very difficult to object to photos etc being removed.
But not if the European Union has its way. The EU Commission has recently flexed its muscles and published proposals that would make Facebook "forget" all those shaming photographs of you lying in a gutter dressed as a nun after ten pints and a vindaloo.
As reported in The Guardian, EU Justice Minister Viviane Reding announced an intention to unveil a package of proposals shortly which will force social networking sites to have high levels of privacy as the default setting. And users will get the right to withdraw their consent to their information being processed. In other words, everyone living in the EU will be given the "right to be forgotten" online, and all their personal material removed. Failure by a social networking platform, even one based outside the EU, will lead to legal proceedings and sanctions being imposed by national privacy watchdogs.
It is also proposed that the companies will have to prove that they need to retain any information they stored, taking the burden off the individual to prove why it should not be processed.
It's a very welcome initiative, although we will have to wait and see what the proposals look like when published. It must be right that people can demand social networking sites remove embarrassing information about them, especially when it can rear its head several years later and prejudice a job application.
What remains clear, however, is that law on privacy and social media is still very confused. How an individual's right to privacy can be protected on a medium that is fundamentally dedicated to sharing and openness is probably the biggest issue facing legislators and lawyers over the next few years.
More fundamentally, these new proposals are an attempt by a supra-national organisation to take control over a phenomenon (how else can you describe Facebook et al?) that defies national boundaries in its scope and reach. I think the EU is to be applauded for pursuing this agenda (are you reading Nigel Farage?)
Now, there was something else I had to do but can't quite recall what it was...
Michael Scutt, Dale Langley & Co