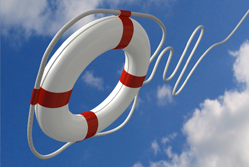 According to The Guardian this week, one in three of us is estimated to face a problem that involves the law every year – and less than a third of us will get legal aid.
Legal aid is about to be 'reformed' – most likely shrunk – again, so for many people access to legal advice looks to get even more difficult and expensive through 2011. But if you need an employment lawyer, don't be put off: there are several ways you can get legal advice and representation that won't cost precious savings or, worse, a non-existent salary.

For a start, Legal Aid only pays up if your household disposable income is a scanty £733 a month. If you're recently unemployed, being this poor may not exactly be a problem, but savings and home equity could disqualify you too unless you're on benefits. Even if you do get it, Legal Aid only funds advice, not a lawyer to represent you at the tribunal.
Free sources of employment law know-how are, however, surprisingly easy to find in person and online. Run by the TUC, the Worksmart website offers employees advice on their rights. If you have checked out the factsheets and still think you have a case, try the Citizens' Advice Bureau, or a local law centre run by the Legal Services Commission, who will provide you with a face to face meeting with an employment lawyer free.
If you do need to take things further, you could get free representation in an employment tribunal from the Free Representation Unit (FRU). Varying from newbie barristers to heavyweight QCs, their volunteers take up your cause and fight for you in court. You need to be referred by a law centre, but at the moment they have many representatives available for one-day tribunal cases, among others.
Last – and definitely not least - several highly reputable law firms offer a fixed-fee – or free – first meeting too, where you can explore your options with a specialist. While a good lawyer would be the first to urge you not to be hasty in leaping into court, you can feel more reassured that you may not lose financially if you do end up there.