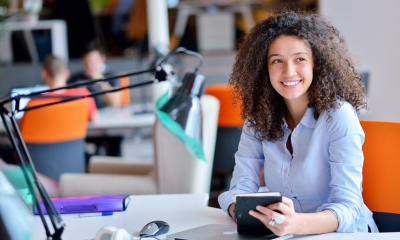 A new study has found that the number of teenagers starting their own businesses has risen 700% in the past decade.
Research by Fresh Student Living has found that over 450,000 businesses are now being run by 16-24-years-olds, out of the total 5.7 million businesses in the UK.
The number of teenagers who have started a business in the UK has increased by 700% within the past decade. Where previous generations typically founded their first companies around the age of 35, young adults are starting their ventures in their early 20s or even earlier.
The top three reasons young people are starting businesses are: financial independence, better work-life balance and job security. The report also finds that today's young adults start twice as many businesses compared to their baby boomer counterparts. And it concludes that the gig economy has helped to pave the way for teenagers and young adults to earn an income, while pursuing a passion.
The findings also reveal that:
Four in ten teenagers are interested in starting a business;
25% of 18-24s are aiming to start a business in the next five years;
The average age of a ceo or manager has fallen from 40 to 22 years old.
Young people are also climbing the corporate ladder faster than any generation before them, according to the study. Globally, 53% of men and 55% of women say they started managing before the age of 30; and the average age of a millennial manager is 25-29 years old. Just under two-thirds of Generation X are in management positions today, followed by 62% of millennials.
Written by Rachel Miller.