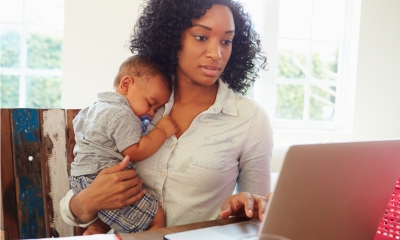 Pregnant women and new parents returning to work after having children are to be further protected from unfairly losing their jobs under new proposals set out by the government.
A government consultation has proposed that the legal protection against redundancy for pregnant women and new mothers on maternity leave should be extended so that it continues for up to six months after they return to work. It will also seek views on affording the same protection to parents returning from adoption leave or shared parental leave.
Anyone with a view on this issue can have their say on the government website.
Research commissioned by the Department for Business, Energy and Industrial Strategy (BEIS), has found that one in nine women said they had been fired or made redundant when they returned to work after having a child, or were treated so badly they felt forced out of their job. The same research estimates 54,000 women a year may lose their jobs due to pregnancy or maternity.
Prime minister Theresa May said: "This move goes further than current EU requirements on maternity entitlements and parental leave, showing that the UK is going even further in its commitment to workers' rights and meeting the challenges of the changing world of work."
The UK currently offers:
Maternity entitlements of up to 52 weeks of maternity leave, 39 weeks of which are paid;
A statutory right to paternity leave and pay for fathers and partners;
Eligible parents can share leave and pay where the mother does not intend to use all of her maternity entitlements;
All employees with 26 weeks' qualifying service have the right to request flexible working.
Justine Roberts, Mumsnet founder, said: "Mumsnet users talk a lot about pregnancy and maternity discrimination, and in a 2018 survey 96% of women we surveyed said having children affected mothers' careers for the worse. It's a multifaceted problem requiring a change in attitude and culture as well as legislation, but stronger legal protection is a very welcome first step."
The Federation of Small Businesses (FSB) has welcomed the proposals; however, it says "once again the self-employed have been overlooked by this Government".
FSB national chairman Mike Cherry said: "Self-employed mothers are entitled to less statutory pay than their employee counterparts. Self-employed fathers are entitled to none at all. And ? the Government provides no support for self-employed people who want to adopt."

He concluded: "The Government needs to spend more time thinking about our 4.8 million-strong self-employed community not just employees."