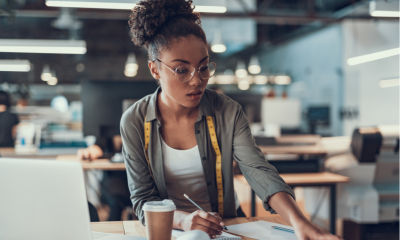 The New Enterprise Allowance, a fund for jobseekers with a business idea, has helped launch nearly 20,000 businesses since 2017.
New government figures show that, on average, 203 businesses have been created by unemployed benefit claimants each week in the UK under the New Enterprise Allowance (NEA) scheme in the past two years.
The NEA offers benefits claimants a personal business mentor, weekly living allowance and funding of up to £25,000 for their business idea. The latest data shows that a total of 209,000 benefit claimants have been supported since the scheme was launched in 2011, with over 130,000 businesses set up as a result.
Almost a quarter of these businesses have been started by disabled claimants (over 29,000), with the same proportion started by those aged over 50 (31,000). The scheme has also provided a platform for entrepreneurs from ethnic minority groups, with almost 14% launched by a person from a black and minority ethnic (BAME) background.
The North West has proved to be the most entrepreneurial region, with almost 20,000 businesses launched by claimants since the scheme began. London and Yorkshire and Humberside are close behind, with 15,370 and 13,700 new businesses respectively.
"It's vital we do all we can to help fulfil the dreams of those with entrepreneurial ambitions and innovative ideas," said employment minister Mims Davies. "The New Enterprise Allowance scheme is supporting people who want to make that journey regardless of their background or any disability they might have. Work coaches stand ready to provide advice and support, across our network of over 600 job centres - helping every claimant achieve their potential."
The NEA has been praised by business groups but freelancer body IPSE has said that the scheme needs to be better promoted.
"Self-employment is a liberating choice for many groups who might not otherwise fit into the confines of a standard 9-5 office job - including disabled people and older workers. These figures show just how important the NEA is for these groups," said Jonathan Lima-Matthews, IPSE's public affairs manager and author of Making self-employment work for disabled people.
"Part of the problem with the NEA is not enough people know about it," he said. "The NEA offers essential support for disabled self-employed in particular, and yet for some time uptake figures have been relatively low. These figures show that this is starting to change, but the government should still do more to promote it … It would also greatly help freelancers to firmly establish their businesses if NEA benefits and mentoring were extended to two years."
Written by Rachel Miller.