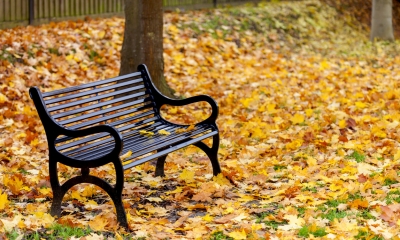 It can be hard to know what to do when someone dies. It may be a stressful and upsetting situation, particularly if they were a close relative. Although you might not feel up to it, you may be responsible for ensuring that the practical and financial implications of your relative's death are dealt with. This article guides you through what to do when someone dies
First steps when someone dies
The first step is to contact the family doctor (or the doctor who was looking after the deceased). In most cases, they will be able to issue a medical certificate showing the cause of death and a notice explaining what you need to do to register it.
The doctor will let you know if a post mortem is needed to clarify the cause of death, or if the case needs to be referred to the coroner.
At the same time, you will probably want to contact:
immediate family members
the deceased's employer or business partners (if any)
any relevant religious minister
any funeral director you plan to use
the executors named in the will, if any
When someone dies, you should try to find a copy of their will and get in touch with the executors named in it (if any). They will normally take care of sorting out financial issues, such as paying funeral expenses, dealing with the deceased's property and possessions and distributing assets to the beneficiaries.
If you cannot find a will, or think that a more recent will might exist than the one you have, you should contact anyone who might have it in safekeeping (if it exists), such as the deceased's solicitor and bank or the Probate Registry.
If there is no will, you will need to decide who will apply to act as the administrator.
What to do when someone dies: registering the death
When someone dies, the death should be registered with the Registrar of Births, Marriages and Deaths as soon as possible. Normally the death must be registered within five days, by a relative of the deceased.
The death must be registered at the register office for the area where the death occurred, but you can do this through another register office (which will forward the information) if you prefer.
You should contact the Registrar in advance to make an appointment. You will need the medical certificate provided by the doctor and will also need to provide the following information:
name of the deceased (including maiden name for a woman who married)
address
occupation
date and place of birth
name, date of birth and occupation of any spouse or civil partner
whether the deceased was receiving any state benefits (eg pension)
It may help if you take the deceased's NHS medical card, birth certificate and any certificate of marriage (or civil partnership).
The Registrar will give you a certificate allowing the body to be buried or cremated, and a certificate for you to use to sort out social security issues (eg if the deceased was receiving a state pension or other benefits).
You will not automatically be given a death certificate, but may want to purchase one (plus additional copies) for a small fee as these are likely to be needed to sort out the deceased's financial affairs.
Different procedures may apply if the coroner has been involved and for stillborn babies. If the death occurred overseas, you should contact the local British Consul for advice.
What to do when someone dies: funeral arrangements
Funeral arrangements are typically made by the nearest relative (or someone acting on their behalf), or by the executors dealing with the deceased's estate. You should check the will (if any) to see whether the deceased left any instructions - though these are not binding.
When someone dies, check through any other paperwork to see whether the deceased had made any arrangements for dealing with funeral expenses (eg a pre-paid funeral plan).
Considerations include:
where and when the funeral will take place
whether the deceased will be cremated (and what will be done with the ashes) or buried (a local burial space may not be available unless the deceased made prior arrangements)
what form of religious service (if any) to hold
whether to have flowers (or ask for donations to a charity instead), and how any flowers should be disposed of (eg given to a local hospice)
Most people choose to use a funeral director to handle the funeral arrangements when someone dies.
Although you cannot finalise the funeral arrangements until the death has been registered, you may want to contact a funeral director as soon as possible. They can take care of the body prior to the funeral, and make provisional bookings for any facilities needed (eg the crematorium). If you plan a religious service you may also need to liaise with the relevant minister.
Make sure you know how the funeral costs will be paid. Whoever arranges the funeral is responsible for paying the bills. Although the costs can generally be reclaimed from the deceased's estate, you may not be able to get money released (eg from the deceased's bank) until probate has been granted.
A reputable funeral director should provide an estimate of costs on request.
Finally, when someone dies you will want to contact friends and family, to let them know and invite them to the funeral. As well as checking through any address books and contact lists, it may help to contact one or two individuals from key groups of friends (eg work colleagues, members of different social groups, etc) and family and ask them to spread the word.
Losing a partner
Practical and financial problems can make the upset of losing a partner even more difficult.
Unless you have your own financial resources, you may find yourself short of money to deal with continuing living expenses. If you had a joint bank account, you should contact the bank straight away to ensure that you can continue to access money in the account.
You may be entitled to a bereavement support payment if you lose your spouse (or civil partner) but not if you were just living together ('co-habitants'). You may also be entitled to other state benefits if you are in financial need. Contact Jobcentre Plus for advice.
You will need to discuss practical matters with the executors. For example, you will probably want to stay in your home (at least initially) and will need to agree who takes responsibility for things like contacting the insurance company and landlord (if living in rented property) and for paying continuing utility bills.
You will also need to agree what part you play in sorting out other practical issues. For example, you might be the person best placed to go through your late partner's financial papers. There will also be a long list of people and organisations that need contacting - from financial contacts to clubs and social groups.
If you don't feel up to dealing with any of this yourself, you may decide to leave it all to the executors, ask a friend or relative to help out or contact your local authority to see what practical help they can offer. If you're finding it all too much, you may want to talk to your GP or contact the charity Cruse Bereavement Care.
Note: This guidance applies to England and Wales only. Different rules and procedures apply in Scotland and Northern Ireland.