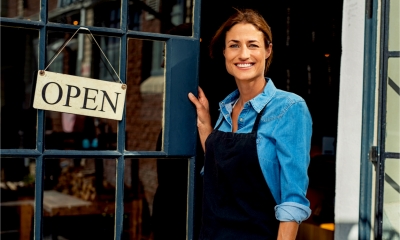 Starting your own business is something incredibly special. It takes a lot of confidence and courage to do, but it's always going to be worth it. There will be many ups and downs along the way without doubt. But it's important you don't get too consumed by the thought of the hurdles you might have to overcome. Sure, it's a great idea to plan ahead and know where you want to take things, but it's never good to worry or dwell on what could be. Instead, you need to be focusing on the things that you can control and the things that you do get a day in right off the bat. And that means starting your business off on the right foot.
But if you're new to the world of business, how do you do that? If you're not sure how to run a company or what you need to do to make waves from the beginning, then you've come to the right place. While every single business is unique and there's no one size fits all approach to success, there are certain things you can do to ensure that you get started in the best possible way. So, let's run through some of the most important issues.
Create a business plan
To start with, you're going to want to make sure that you have a plan. It's easy to get an idea, feel excited about it, and want to just dive on in. But you may not create the best kind of work that way. Instead, you need to get everything down into some kind of business plan (or just a rough plan of action) before you begin.
Start on the side first
It's easy to think that you can just quit your job and that things will work out for your new business – and they might. But it's a risk! Instead, why not start off on the side? That way, you can build the business up over time only leaving your full-time job when your company is doing well enough to give you the kind of income and living you are aiming for.
Market, market, market
The next step is to make sure you have a solid marketing strategy to execute. It's important to get yourself in front of as many people as you can – as often as you can. So, make sure that you know what you're doing to market your business, products or services for at least the next six months to a year and go from there.
Build a buzz
Now you need to drum up some excitement around your business. This can take a while – months or even years. But you must work consistently to get in front of customers and shout about your product. It will pay off in the long run if you keep it up.
Get professional
If you want to appeal to the right clients, it's important to have a professional image. However, that can feel hard to achieve when you're a new business. Maybe you don't really believe in yourself just yet? Maybe you don't have the image you want? If that's the case, you need to bring in the right finance, marketing or legal doc software that will give you that edge. That way, you'll look the part and feel more organized too.
Hire some help
At some point, as the business grows, you'll want to think about getting a little help. It's safe to say that you won't be able to build this empire alone. Even if it's your idea and you're really putting the work in, there's will always be more than you can manage alone – especially if you have big dreams. This is where remote workers come in. You don't have to hire employees right off the bat. Instead, you can source freelancers that are experts in their field, from copywriters to virtual assistants, to help you get everything done.
Stay focused
Finally, you must stay focused on your end goal. It's important to be present and ensure that you're getting things done day-to-day. However, this can be hard when things are tough, you're working long hours or you're struggling on alone. Therefore you need to keep your eyes on your long-term dreams as that will keep you going.
Copyright 2020. Article was made possible by site supporter Jeremy Bowler