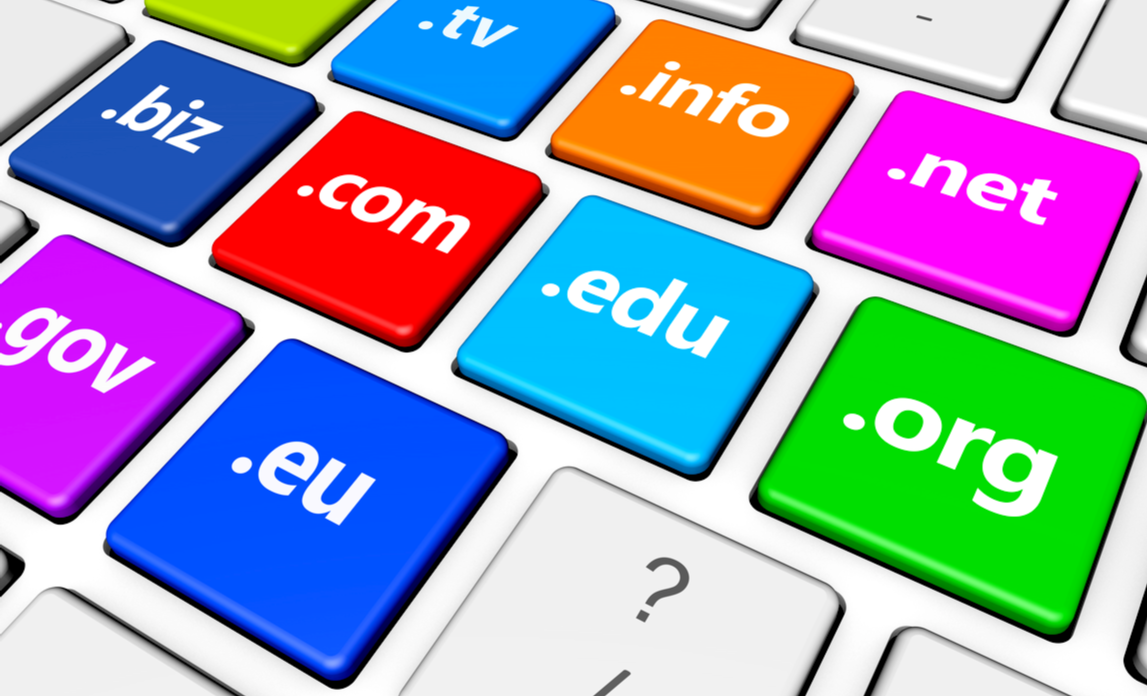 As of November 2017, there were 129.82 million domains (web addresses) registered as .coms. An additional 14.64 million domains existed as .nets, another 10.37 million as .org, and 12.1 million more domains were operated with the .uk designation. And that doesn't even include all of the other domain registrations in use today.
With this many domains already claimed by individuals and companies worldwide, it can be difficult to find an eligible domain that works for your business. However, there are also some legal factors to consider when choosing your business domain, many of which are managed by ICANN.
What Is ICANN?
ICANN stands for the Internet Corporation for Assigned Names and Numbers. This agency helps create the policies and protocols regarding domain names, under the IANA (Internet Assigned Numbers Authority) function. ICANN also assists with the management of any disputes that may arise as a result of a domain name registration.
Though most business owners don't realise it, they can actually wind up in court over the domain name that they've chosen. While you will want to select a domain that is representative of your business and that is catchy and easy to remember, you also need to stay within certain legal parameters.
Domain disputes over trademark
To best understand what these legal parameters are, it helps to know what types of disputes can arise around domain name registration. One involves using a domain that contains a trademarked or service-marked word or phrase.
Though having a trademark does not mean that you have exclusive rights to a domain with that same word or phrase, many companies have found themselves in court defending their domain in an effort to retain it.
Prince plc was one. This company was sued by Prince Sports Group for the right to use the domain prince.com since they had trademarked their name in the United States. Fortunately for Prince plc, Prince Sports Group eventually withdrew their suit and the matter was closed.
Ultimately, they were able to keep their domain name. But, if the case had continued, it's hard to say what the courts would have decided.
Domain eligibility disputes
Another type of domain dispute revolves around registering a domain without meeting the eligibility requirements for that particular charter (charter refers to the designation .com, .org, .biz, .net, etc.).
For instance, if you want a domain with a .uk designation, your rights and responsibilities fall under the Domain Name System (DNS) for .uk domains. This includes keeping your contact information up-to-date with the registry, providing accurate data, and, upon request, supplying any requested documentation to verify your details.
Depending on the information that needs to be verified, the DNS may ask for a copy of your driving license, passport, bank statement, official company letterhead or a company stamp. If not supplied within a timely manner, then you may lose eligibility for a .uk domain.
Cyber-squatting disputes
Another potential dispute concerns cyber-squatting. Cyber-squatting involves someone registering a domain name to gain an advantage, oftentimes offering to sell it to an interested party at a very high price.
In some cases, cyber-squatters will even use the domain to direct traffic to a competitor of the interested party in an attempt to increase their desire to pay, sometimes earning a commission from the competitor in the meantime for the extra website traffic.
Protecting your business
One more thing to keep in mind when registering your domain is that, in doing so, you may start to receive a larger number of spam emails from individuals wanting to do business with you, either legitimately or illegitimately. You may also increase your risk of identity theft because the personal information associated with your domain is now more accessible.
To help protect yourself from both of these scenarios, each of which can be frustrating and costly, you may want to use a local domain registration company that offers a privacy service. This can help keep your name and address out of the WHOIS database and safe from individuals who are intent on taking your money, in one form or another. At about £5 a year, it's more than worth the cost.
Domain name selection is a complex process
Choosing and registering the right domain name involves more than simply using your business name (like Amazon.com) or selecting a name that can help your customers find you more easily (like booksforsale.com). It also involves knowing your legal rights, responsibilities and obligations.
As long as you keep these in mind, you should have no problem with your particular domain name, so you can concentrate on making a success of your business.
Sponsored post. Copyright © 2017 Tim Erinwright, Wordpress developer and digital marketing consultant.